Christians join hands with Muslims to denounce blasphemous sketches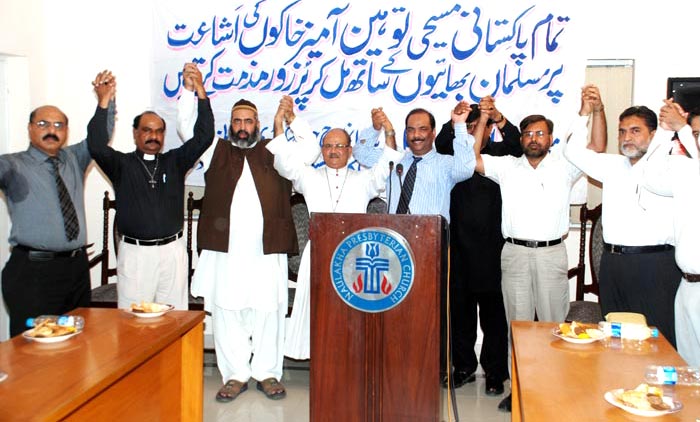 Naulakha Church and Directorate of Interfaith Relations of MQI jointly organized a seminar to denounce the blasphemous sketches of the Holy prophet (pbuh), which was presided over by Revered Pastor Dr Majid Abel, while prominent religious leaders from Muslim and Christian communities were also present on the occasion. Sohail Ahmad Raza, director of Interfaith Relations, was the guest of honour. Addressing the participants, Dr Majid Abel said that members of the Christian community join their Muslim brethren in condemning the blasphemous sketches and show our complete solidarity with the Muslim community. He said that no religion of the world allows anyone to resort to such reprehensible acts. Dr Majid Abel said that it was clear that those individuals were committed this sin of drawing caricatures of the Holy Prophet (pbuh) had nothing to do with Christianity. 'We do not own them as members of our community and that is why we are with our Muslim brothers to denounce them,' he said emphatically.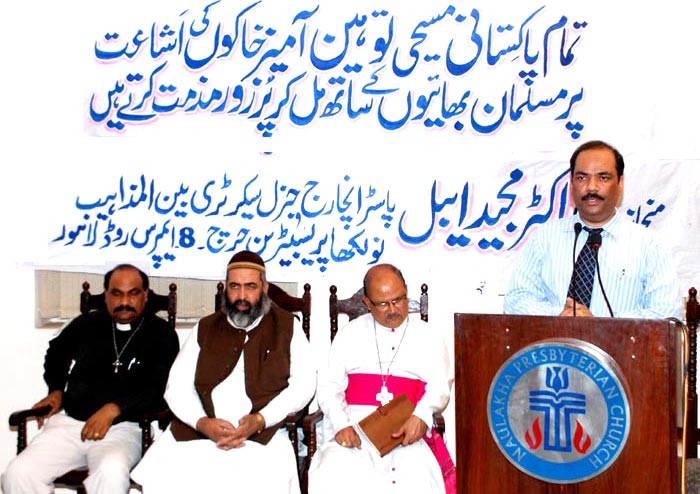 Bishop of Church of Pakistan, Moderator Bishop Samuels Robert Azraia, said that mischievous elements vitiate the global peace by committing such condemnable acts and all Christian community leaders are on the same page in condemning images on the internet. 'We have gathered in the historic Church of Lahore as a mark of our solidarity with the Muslims,' he emphasized.
Sayyid Usman Noori said in his speech that he was thankful to the members of the Christian community who arranged this seminar to denounce the evil actions of a few individuals in such a sacred position.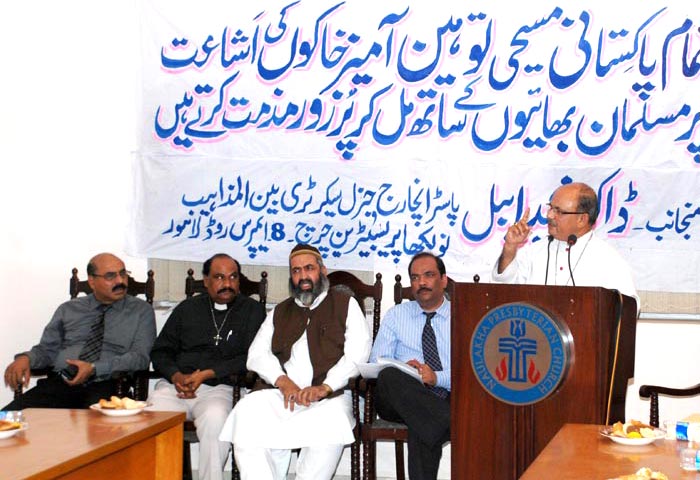 Delivering his concluding speech, Sohail Ahmad Raza, Director of MQI's Interfaith Relations, said that the enemies of the world want to destroy the global peace and want civilizational clash to take place. They continue to do such heinous acts either on internet or TV every now and then to provoke Muslims into violent reaction so that their dream of interfaith clash could come true.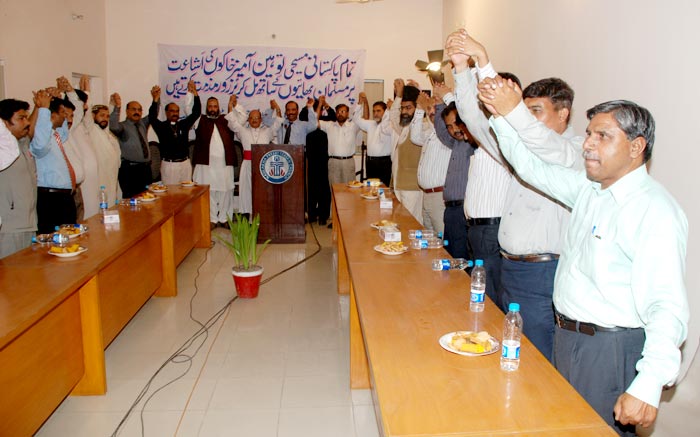 Sohail Ahmad Raza thanked the Christian community for holding this seminar and expressing their support with the Muslims. He said that it was a classic example of interfaith harmony and tolerance. He said that all of us were together to protect the sanctity of our religious personages.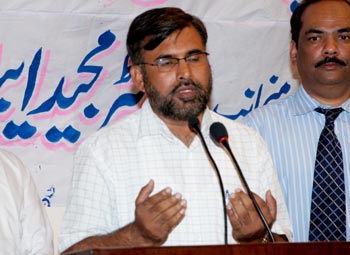 The Muslim and Christian Community leaders passed a unanimous resolution which condemned the blasphemous images and asked the international community to take notice of such online activities and seek an end to their recurrence.