Minhaj-ul-Quran Women League (France) celebrates Fathers Day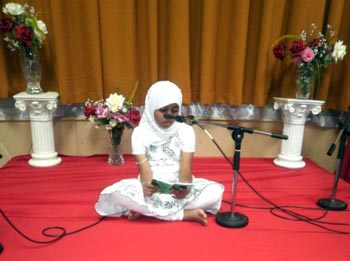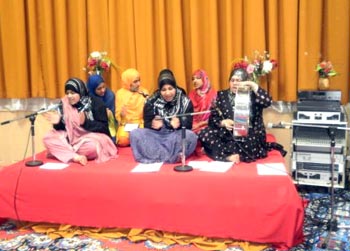 By the grace of Almighty Allah, on the 13th of June 2010, Minhaj-ul-Quran Women League (France) had the honour to organize an event on Father's Day. Mrs Mumtaz Malik hosted the program. She began by detailing a hadith about the real meaning of Jihad. She said that a man came to see the Holy Prophet (pbuh) to ask for the authorization to go to Jihad. The Holy Prophet (pbuh) asked him if his parents were alive. If yes, he had better look after them, for it was equivalent to Jihad.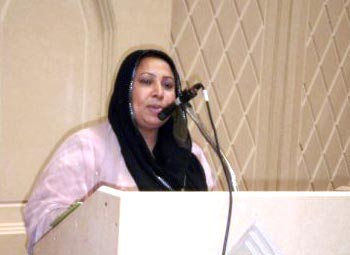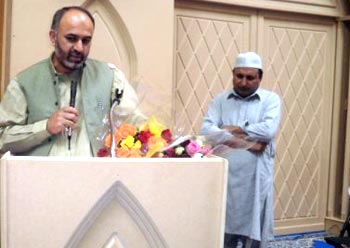 The program began with recitation from the Holy Quran by Sister Tehreem Akhtar. Then, Sister Samreen, Sehrish, Nashia and Madiha recited a beautiful Hamd. Minhaj Naat Group (Samina, Nashia, Madiha, Samreen, Sehrish, Rimsha and Zunaira) presented a very beautiful 'kalam' written by Shaykh-ul-Islam « Tum baat karo » with daff, which was appreciated by the audience. Afterwards, a series of nasheeds were performed and poems on Father were presented by Mrs. Sultana Butt, Mrs. Musarrat Mansha, Mrs. Sitara Malik, Sister Saba Arshad, Sister Farkhunda Altaf and Sister Hira Mohammad.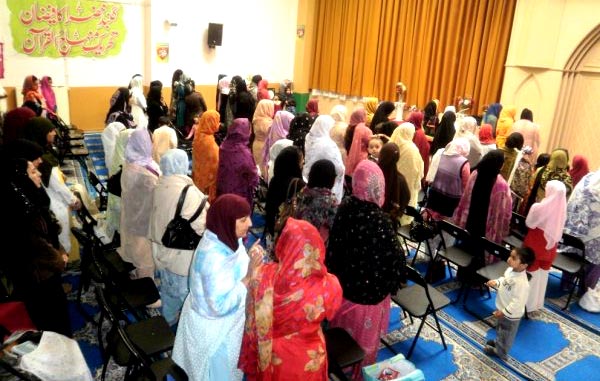 Mrs. Mumtaz Malik explained another Hadith. She said the Holy Prophet (pbuh) said that parents are your paradise and your hell at the same time. If one behaves well with them, one obtains paradise. Otherwise, one earns hell. She said they need to fathom the meaning of this hadith and practice it. A very warm welcome was accorded to President of MQI France, M. Abdul Jabbar Butt, and Mr. Abbas Ghulam.
Mrs. Fehmida Ashfaq (President), Mrs. Mumtaz Malik (General Secretary), Mrs. Safia Khawaja (Finance) and Mrs. Nigat Abdul Jabbar Butt organized the programme.