A New MQI Centre inaugurated in Denmark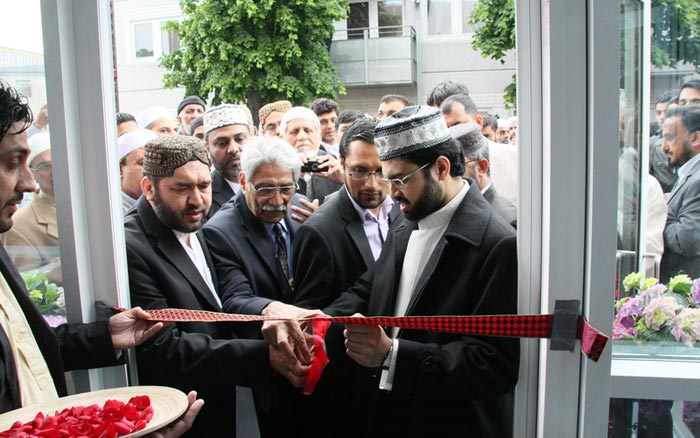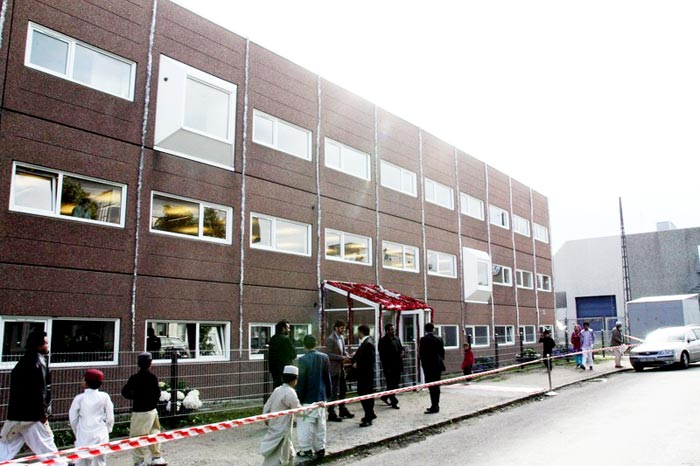 When Shaykh-ul-Islam Dr Muhammad Tahir-ul-Qadri founded Minhaj-ul-Quran International (MQI) in October 1980 in Lahore, oversees centres of MQI started to be set up at the same time. It is the singular honour of Denmark that the first centre and body of MQI were established here in the outside world. The message of peace, harmony and interfaith dialogue espoused by MQI was transmitted to the rest of Europe by this Centre. Despite facing many ebbs and flows, the work and contribution made by MQI is exemplary in essence worthy of emulation by other organizations. It is only recently that MQI Denmark has bought a multipurpose Centre, vast, spacious and the biggest in the entire Europe with an amount of 14.7 million Crones. Sahibzada Hassan Mohi-ud-Din Qadri, president of MQI's Supreme Council, visited Denmark on June 11, 2010 to inaugurate it formally.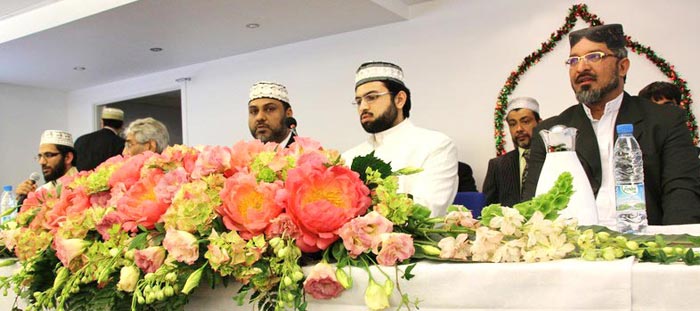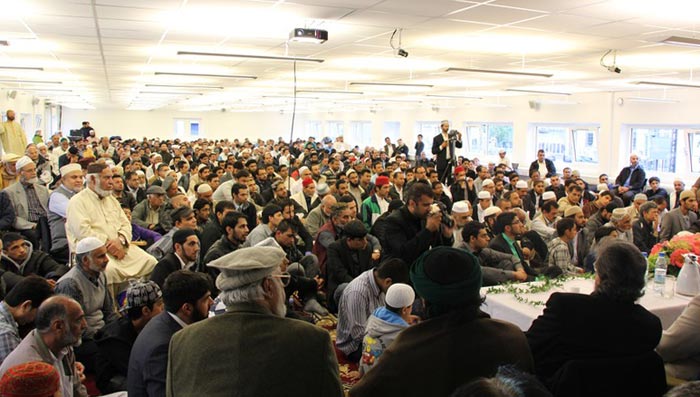 The event was a massively attended. A large number of Presidents, Secretary Generals, and hundreds of associates and members of various MQI organizations in Europe and different cities of Denmark graced the occasion. The participants had started gathering at the venue right from the early morning from different parts of Denmark.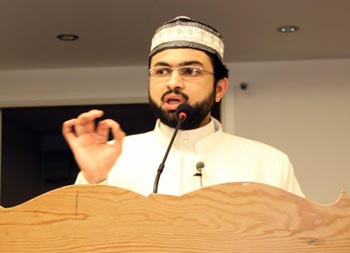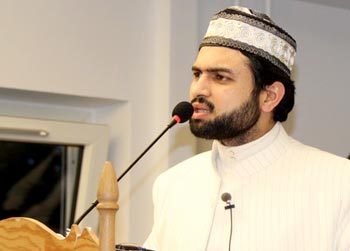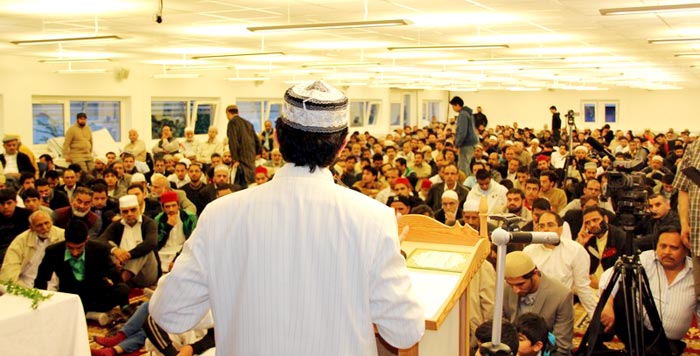 Sahibzada Hassan Mohi-ud-Din Qadri was the chief guest of the programme, Other distinguished guests included Sheikh Zahid Fayyaz, Allama Hassan Mir Qadri, Naeem Chaudhry, Haji Arshad Javed, Muhammad Shakeel Chughtai, Faiz Alam, Naveed Ahmad Undlasi, Chan Naseeb, Atif Raoof Qadri, Muhammad Sarwar Chaudhry, and Allama Sayyid Mahmood Shah. The chief guest and others were given a standing ovation upon their arrival in the programme.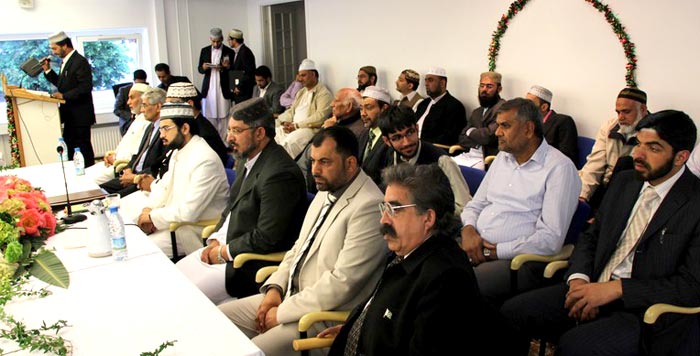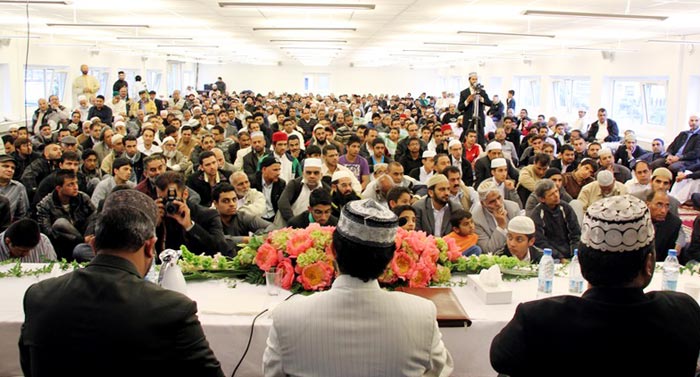 Sahibzada Hassan Mohi-ud-Din Qadri inaugurated the new Centre and made a special prayer. Everyone's eyes were full of tears on this historic and auspicious occasion. The formal inauguration was also marked by Mawlid-un-Nabi (SAW) Conference, which had full participation of distinguished religious, social and political activists. Allama Nadeem Younis Minhajian and Faisal Najeeb conducted the proceedings of the Conference.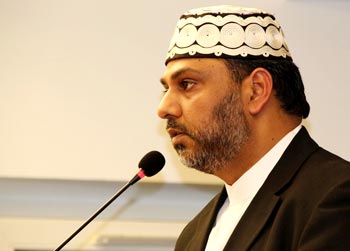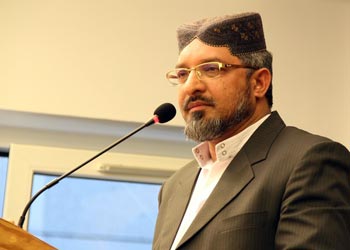 Hafiz Zaheer Ahmad Qadri opened the proceedings with recitation from the Holy Quran followed by Naat, which was recited by Minhaj Naat Council Denmark. Milad Raza Qadri, a guest Naat-Khawan from the UK, also entranced the audience with his melodious voice.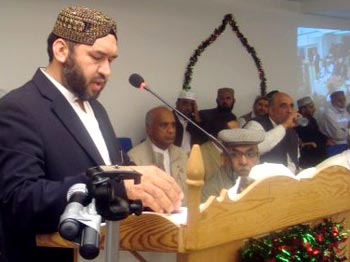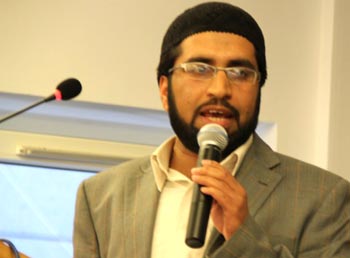 The speakers who expressed their views on the occasion included Sheikh Zahid Fayyaz, Allama Hassan Mir Qadri, Halima Saadia Uppal. Aamir Majeed threw light on the role and contributions of MQI in both Urdu and Danish languages. He paid glowing tribute to the leadership of Shaykh-ul-Islam Dr Muhammad Tahir-ul-Qadri for his pioneering role in leading the fight against terrorism from the front.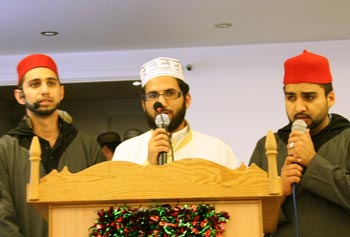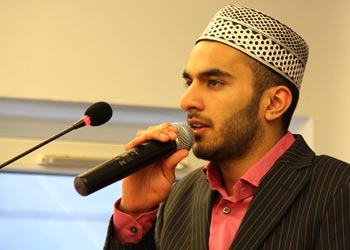 Sahibzada Hassan Mohi-ud-Din Qadri began his keynote speech by appreciating efforts of MQI Denmark. He said that it had brought about a great revolution by going ahead with such a big venture. He felicitated each and every member of the organization and also declared a Gold Medal for it.
In the end, Mahmood Shah thanked all the participants and respected guests and paid tribute to people of MQI Denmark for their matchless sacrifice and selfless service.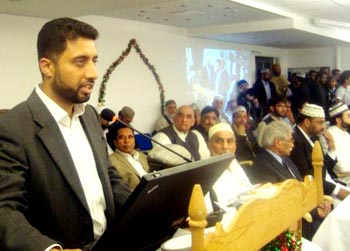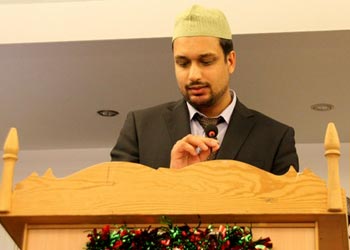 Sahibzada Hassan Mohi-ud-Din Qadri presented bouquets to twenty members for their valuable contributions and declared Gold Medal for Muhammad Bilal Uppal, Ali Imran, Allama Abdul Sattar Siraj and Nafees Fatima Iftikhar.
Shaykh-ul-Islam Dr Muhammad Tahir-ul-Qadri also congratulated MQI Denmark on phone later that evening and declared a Gold Medal for the organization.