Sahibzada Hassan Mohi-ud-Din Qadri addresses a training session in Greece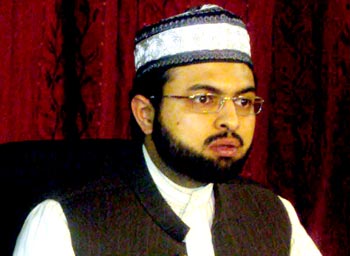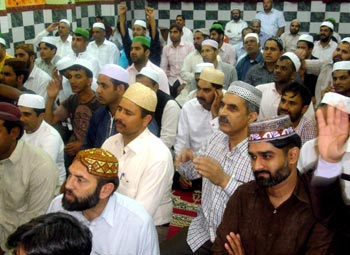 Sahibzada Hassan Mohi-ud-Din Qadri, president of MQI's Supreme Council, reached Greece on May 27, 2010 on his two-day organizational tour. He was accompanied by Sheikh Zahid Fayyaz, Deputy Secretary General MQI. A large number of affiliates and office bearers of MQI Greece that included Javed Iqbal Qadri, Sayyid Muhammad Jamil Shah, Shahbaz Ahmad Siddiqi, Ghulam Murtaza Qadri, Muhammad Ramzan Qadri, Muhammad Shafique Awan, Aamir Ali Qadri, Dr Abdur Rehman, and Lala Muhammad Hayat accorded a warm welcome to the respected guests on their arrival at the airport.
A training session with the workers and office holders of MQI was held at the MQI Centre, which was attended by well over three hundred men and women. The proceedings of the training sessions got under way with recitation from the Holy Quran by Hafiz Muhammad Nawaz followed by Naat, which was presented by Sajjad Hussain Qadri. Sufi Obaidullah Chishti conducted the proceedings of the programme.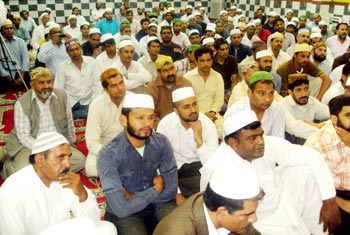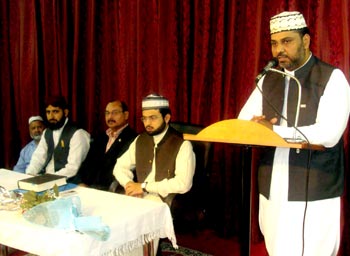 Speaking on the occasion, Sahibzada Hassan Mohi-ud-Din Qadri, president of the Supreme Council, said that we should be thankful to Allah Almighty and His Beloved Prophet (SAW) for their mercies on us. It is because of special blessings of Allah and His Prophet (SAW) that we are part of the training session. He said that all of us should pray to Allah Almighty that we keep on pleading Him for His Pleasure and the Holy Prophet (blessings and peace be upon him) for his intercession on the Day of Judgment. He said that any effort at moral and spiritual reform of the society would remain incomplete unless we focused our attention on reforming our own selves first of all. He said that in an age marked by rat race and materialism, such moral and spiritual orientations were a blessing from Allah Almighty, which provided us with an opportunity to introspect ourselves with a view to improving our conduct.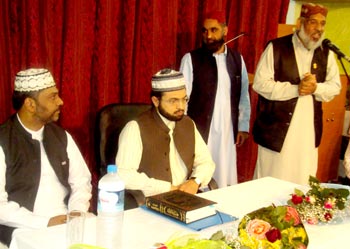 He said that spiritualism and Sufi teachings held key to fighting the forces of terrorism and extremism. 'Islam stands against any kind of oppression or coercion. It talks of moderation. Our mystics and Sufi saints reached out to people and conveyed them the real message of Islam. The Islamic system based on inclusive values and tolerance attracted followers of other religions who embraced Islam at the hands of the Sufis in their hundreds and thousands. Reviving the Sufi tradition is the only way out to cement the society and put a balm on its injuries," he emphasized.
Sahibzada Hassan Mohi-ud-Din Qadri also threw light on imperatives of the relation of a worker with his leader. He instructed the workers to read the literature and books of Shaykh-ul-Islam Dr Muhammad Tahir-ul-Qadri to know about his philosophy and mission.
Sheikh Zahif Fayyaz also spoke on the occasion.