MQI Finland organizes Seminar on Islamic Concept of Peace & Human Rights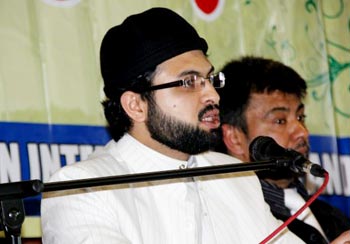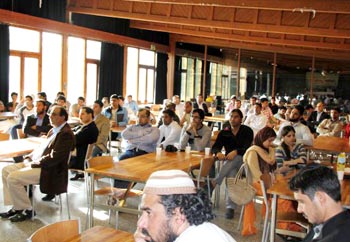 On June 17, 2010, Minhaj-ul-Quran International (Finland) arranged a seminar on Islamic Concept of Peace and Human Rights in the campus of the University of Toronto. Sahibzada Hassan Mohi-ud-Din Qadri was the leading speaker on the occasion. MQI leaders from different parts of Europe namely Faiz Alam Qadri, Aqeel Qadir and Bilal Uppal were also in attendance of the seminar besides the office holders of MQI Finland and a large number of associates and workers.
Allama Qari Naeemi opened the proceedings of the seminar followed by Naat which was presented by Sayyid Ahmad Raza. Ijaz Akhtar Qadri, president of MQI Finland, conducted the proceedings of the programme.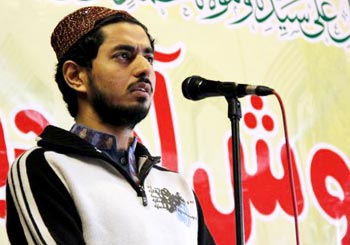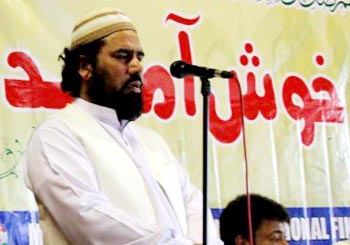 In his keynote speech on the occasion, Sahibzada Hassan Mohi-ud-Din Qadri, president of the Supreme Council of Minhaj-ul-Quran International, said that peace, love, safety and harmony formed the essential message of the Islamic teachings and laid the foundation upon which is erected the edifice of an Islamic state. He said that by its definition, a true and real Islamic state is a peaceful state both from within and without. "Islam eliminates all types of discrimination and so-called distinctions within the human beings on the basis of colour, creed, race, gender and wealth, etc. It enjoins its followers to constitute a society based on the values of balance, tolerance and equality. The teachings taught by the Holy Prophet (SAW) are premised on a beautiful division of rights and duties for the establishment of a harmonious state and society," he opined.
Sahibzada Hassan Mohi-ud-Din Qadri further reiterated the fact that terrorism had nothing to do with Islam. This scourge should be comprehensively eliminated for establishment of durable peace in the world. The mindset and thinking, which gave birth to extremism and terrorism, need to be tackled. "It is essentially a battle of ideas and a superior idea can kill and replace an inferior idea. The historic Fatwa issued by His Eminence Dr Muhammad Tahir-ul-Qadri can become the basis of launching much-needed Jihad of ideas against perverted mindsets. MQI has been struggling to propagate the same message of Islam for last 30 years," he held.
Sahibzada Hassan Mohi-ud-Din Qadri also answered different questions of the audience on the occasion. Arshad Farooq presented his book on Finland to Sahibzada Hassan Mohi-ud-Din Qadri. Allama Qari Naeemi and Ijaz Akhtar Qadri also got certificates of life membership from the president of Supreme Council.
Sayyid Adnan Ali, Sheraz Ahmad, Junaid Hussain, Allama Qari Naeemi, Shakeel Tabassum, Dr Muhjahid Hussain Shah, Waheed Shah, Adnan Ghani, Chaudhry Anser, Ahmad Raza, Haji Masood and other workers worked hard to make programme a success.