Knowledge, key to fighting terrorism: Hassan Mohi-ud-Din Qadri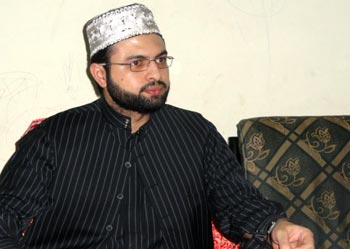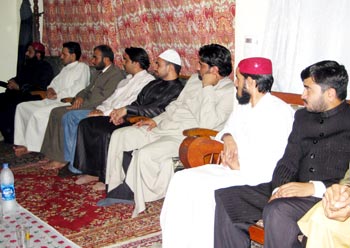 A farewell ceremony was held on October 15, 2010 (Friday) in the honour of Pakistani-Minhajian students who completed their studies from the world-renowned Al-Azhar University during session 2009-2010. Sahibzada Hassan Mohi-ud-Din Qadri, president of MQI's Supreme Council, presided over the ceremony, while Dr Hafiz Ghulam Muhammad Qamar Al-Azhari also attended the programme. The formal proceedings of the ceremony started off with the recitation from the Holy Quran by Hafiz Muhammad Ishtiaq Al-Azhari followed by Naat.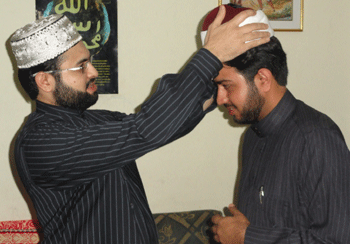 In his speech, Sahibzada Hassan Mohi-ud-Din Qadri felicitated the graduating students and said that it was due to Allah's blessings and prayers of Shaykh-ul-Islam that all the Pakistan-Minhajian students were able to quench their thirst of knowledge from the ocean of Al-Azhar University. He said that Al-Azhar University is a hub of knowledge, creativity and gnosis, and it is now the responsibility of the students that they should dedicate themselves to the service of religion to respond to the contemporary challenges facing the world of Islam.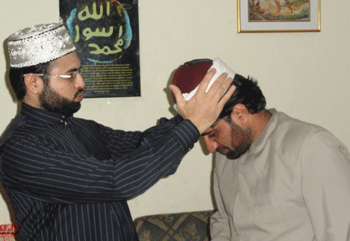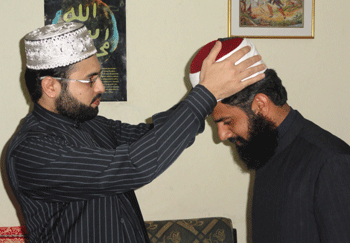 He further said that Al-Azhar University has served the entire Muslim world by enlightening the hearts of learners of knowledge. It has also played significant role in highlighting the moderate aspect of Islamic teachings and propagated the true understanding of Islamic teachings compatible with the imperatives of the modern world. Drawing the attention of students to philosophy of knowledge, Sahibzada Hassan Mohi-ud-Din Qadri said that unless three core things become the part and parcel of learner's personality, learning of knowledge would remain superficial. They are fear of Allah, deep meditation and rapt attention to one's Creator in both solitude and company and fearfulness of Allah both in one's talk and food.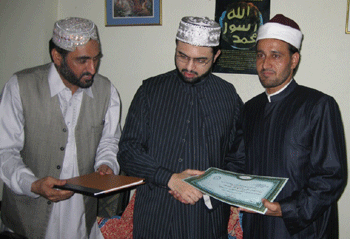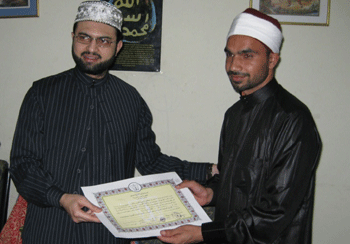 Sahibzada Hassan Mohi-ud-Din Qadri said that since Allah enabled the students to acquire knowledge, it was now incumbent upon them to create sincerity of purpose in their actions and decimate their ill-commanding selves through deep association with their Creator, the Sustainer. He urged the students to keep updating themselves with latest developments in their respective fields. Warning them about dangers of slackness, he said that if they turned their back on knowledge, it would leave them in no time. He quoted a Tradition in support of his argument.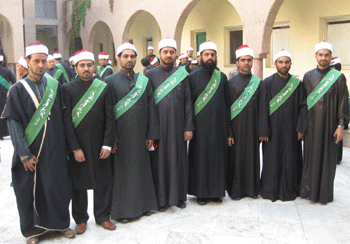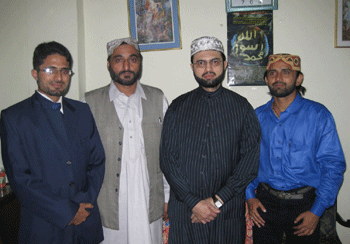 Sahibzada Hassan Mohi-ud-Din Qadri said that the Muslim Umma is faced with numerous challenges today. The forces of terrorism, extremism and radicalism are out to rob us of the real teachings of Islam by misinterpreting it. In these dire circumstances, he added, it was the responsibility of religious scholars to come forward and take up the gauntlet. "No service to religion can be greater today than spreading its real teachings and promoting its real concepts. We hope that these students of Shaykh-ul-Islam Dr Muhammad Tahir-ul-Qadri would join their beloved leader and mentor in his fight against terrorism and extremism," he concluded.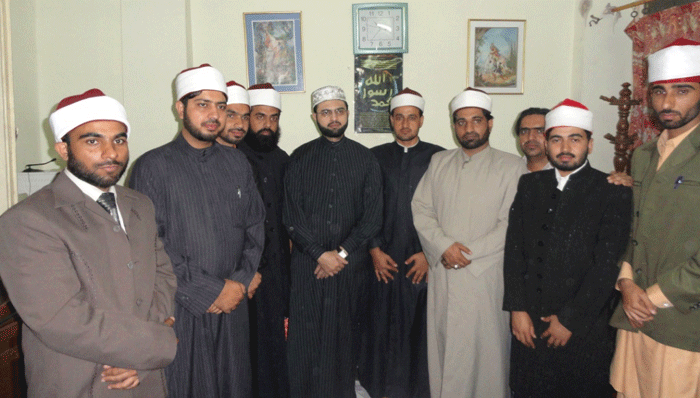 The graduating students included Naeem Qaiser, Hafiz Muhammad Ishtiaq, Hafiz Muhammad Idrees, Hafiz Sajid Mahmood, Moeen Shahzad Nizami, Hafiz Muhammad Ahmad Qadri, Muhammad Jamil Haider, Muhammad Zafar Iqbal, Gul Shah Din, and Muhammad Ishaq; they were presented with precious gifts. Hafiz Khalil Ahmad and Haroon Abbasi got high first grade in the second year. Asadullah Soomroo and Asiam Mumtaz had arranged this farewell ceremony for Minhajian under the patronage of Dr Hafiz Ghulam Muhammad Qamar Al-Azhari.