MQI Berlin takes part in tree planting in the outskirts of Berlin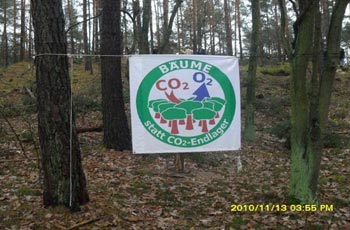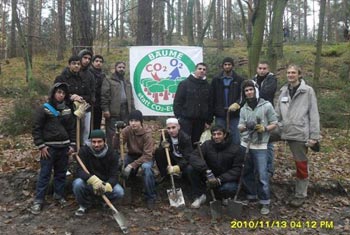 For the first time in the history of MQI Berlin trees have been planted in the vicinity of the capital city, in the forest of Genshagen. Bund für Umwelt und Naturschutz (BUND), Wikiwoods,Robin Wood, Verein Bruchkultur e.V, Plant for the Planet and scores of other unions organized this event. About 40 attendances were present on the occasion. The target was to plant 2000 trees.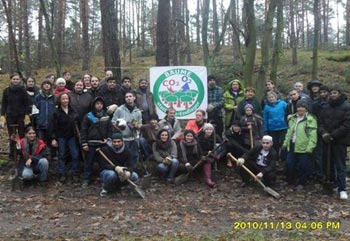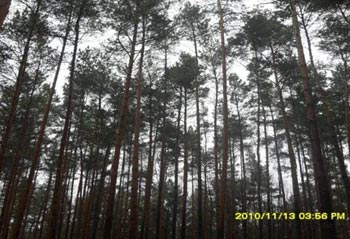 Following the instruction of Shaykh-ul-Islam Dr. Tahir-ul-Qadri, Minhaj Youth League Berlin participated in this noble act along with Hafiz Tariq Ali. The participants from MYL Berlin were Noman Rasool, Arslan Chugtai, Mohammad Shoeb Irshad, Shahzeb Ahmed, Wajahat Ali Tarar,Mohammad Ali Irshad and Ihsan Mahmood.
At the invitation of MYL Berlin the youth of Dar-ul-Hikma also took part in planting trees. A message of tolerance, peace, harmony and the love for the environment from the Muslim youth was conveyed to the participants. MYL Berlin and Dar-ul-Hikma thanked the organizers for the conduct of this noble cause. On one hand this collaboration added to the unity of Muslim Ummah and on the other it has contributed to harmonious working of different communities for the sake of noble causes. This will ultimately strengthen the integration process and promote peace in the society. Report: MYL Berlin