MQI New Jersey organizes Imam-e-Hussain (RA) Conference
On December 19, 2010 a program was held at Minhaj Ul Quran Center New Jersey USA for the remembrance of Shahadat e Hazrat Imam Hussain RA. There were a large number of men , women and youngsters who attended the event. The program started at 3.30 pm after Asr Prayer. After Quran Khawani, the formal proceedings of the program started with the recitation of the Holy Quran by Osama Waseem followed by recital of Naat by Faqir Muhammad, Manzoor Elai and Muhammad Rashid (Raqam ul Horoof).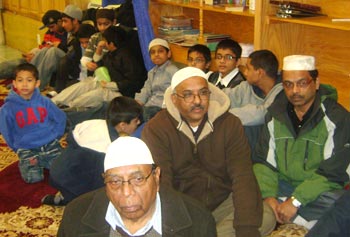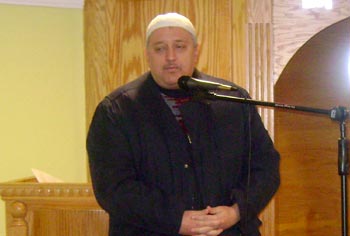 A Syrian guest-scholar, Shaykh Shah Mukhtaz threw light on the life and sacrifices of Hazrat Imam Hussain RA and Ahle e Behet RA. Imam Masjid Qari Muhammad Saleem Qadri addressed the audience on the topic of philosophy of Shahdat Imam Hussain RA. Then people prayed Isha Prayer, and program finished with Dua for health and long life of Shaykh-ul-Islam Dr Muhammad Tahir-ul-Qadri.
Report: Muhammad Rashid Malik