MQI scholar Allama Ghulam Rabbani Taimoor returns after successful Bangladesh tour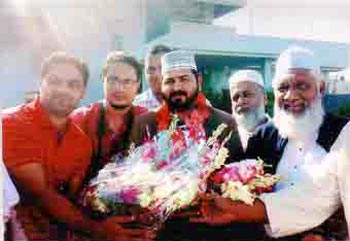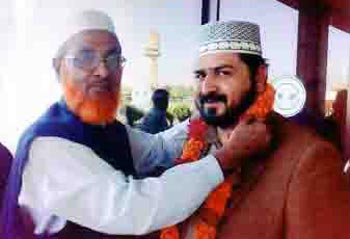 On the 7th of December 2010, a warm welcome was accorded to the renowned scholar and a moving orator Allama Ghulam Rabbani Taimoor by a large number of Muslim brothers, at Dhaka Airport, where he arrived to address the "Shahadat-e-Imam e Hussain Conferences" on the special invitation of Sufi Mezan-ur-Rehman, Ameer Minhajul-Quran, Bangladesh.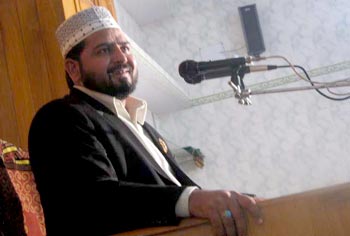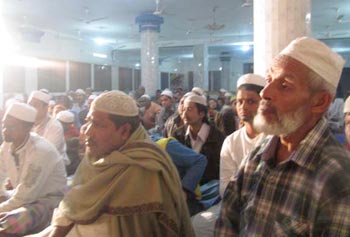 Allama Tamoor addressed a five-day long series of programs on the subject of Shahadat e Imam e Hussain RA in the Jameat ul Falah National Mosque, from 8th to 12th of December 2010. The program was attended by a large number of local Muslim scholars and huge Muslim gatherings. On the special invitation of Alhaj Pir Wilayat Hussain al-Qadri, Allama Taimoor reached Dar-ul-Hudaa to deliver the Juma Sermon. It is notable that the foundation-stone of Dar-ul-Huda Complex was laid down by Qutb-ul-Aqtab Sayyidena Tahir Ala-ud-Din Al-Qadri Al-Gillani, Al-Baghdadi R.A.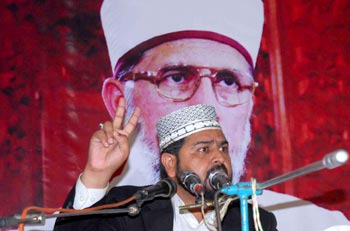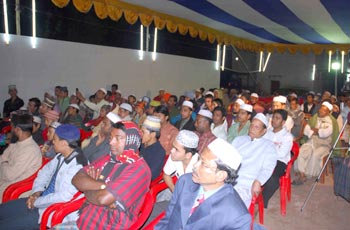 On Monday, the 13th of December 2010, Allama Tamoor paid visit to the shrine of Sufi Amanat Khan RA, Qutab Chatgam and addressed the Shahadat Conference in Chittagong Press Club. On the 15thof December Allama Tamoor addressed the great Shaheed-e-Karbala Conference in Minhaj-ul-Quran Islamic Centre, Mali. The chief guest was Alhaj Pir Wilayat Hussain Alqadri and the conference was presided over Maulana Abul Kalam.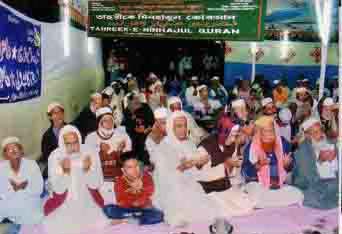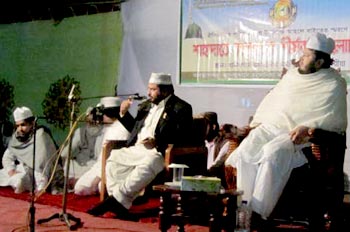 On the 16th of December, Allama Tamoor was received warmly by the first president of Ahle-Sunnat walJamaat Bangladesh Sufi Moeenuddin Alhasani at the Chendaar Darbar. This great shrine is widely visited by thousands of Muslims and has an important status like that of Data Darbar in Lahore. The topic of Allama Tamoor's address at the Friday Sermon was "Shan-e-Aulya". Shah Sufi Saifud Din awarded the tareeqat cap to Allama Rabbani Tamoor and officially extended the invitation of Bangladesh visit to for Shaykh-ul-Islam Dr Muhammad Tahir-ul-Qadri. He emphasized that Minhaj-ul-Quran is the right platform to present the actual thought and philosophy of Islam as presented by great Saints and saints of Allah. He said we ought to support Minhaj-ul-Quran.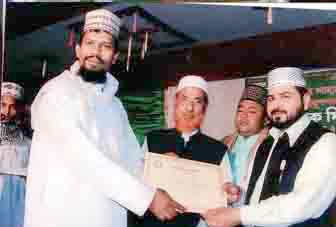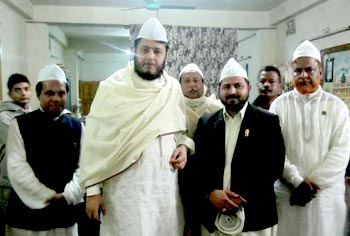 On the 17th of December Allama Tamoor addressed the great Mehfil-e-Shahadat-e-Karbala at Akbari Mosque. Every eye was wet in the remembrance of the Karbala Martyrs when Allama Tamoor described the tragic Karbala incident. On the 18th and 19th December Allama Tamoor addressed different Shahadat programs and elaborated upon the heartbreaking story of Karbala. He returned to Pakistan on the 20th of December 2010. A large number of MQI workers were present at the airport to see off the great scholar.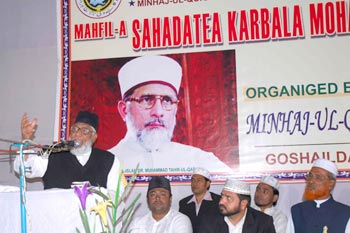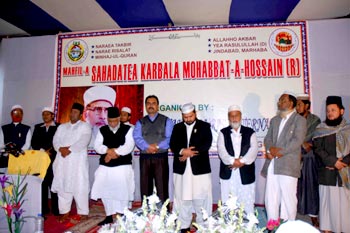 All these Shahadat Imam-e-Hussain programs were arranged and managed by Minhaj-ul-Quran International Bangladesh with the special efforts of Sufi Mezan-ur-Rehman, Maulana AbulKalam, GulRana Shabnam Siddiqui, Khursheed Ahmad, Allama Peer Syed Wilayat Hussain al-Qadri, Muhammad Ali, Shah Nawaz, Muhammad Noshad, Muzammil Haq, Allama Hashm-us-Din Teebi, Ehsan-ul-Murshid, Sufi Alhaj Saif-ud-Din. Definitely their efforts made these programs successful. May Allah bless all of them in this world and in the hereafter!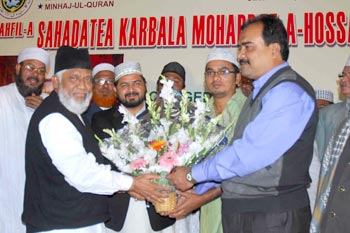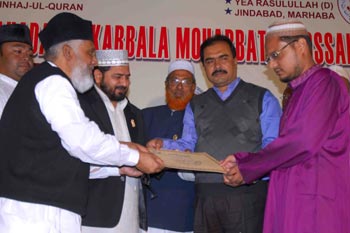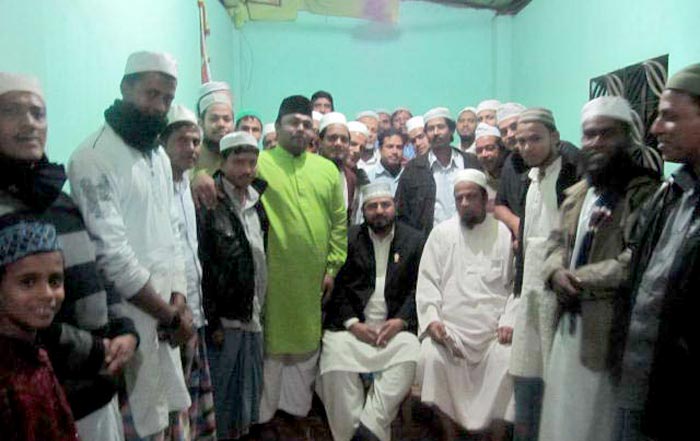 Report: Ahsan ul Murshad