National German TV Channel ZDF visits MQI Frankfurt am Main
On Friday, 15th of October 2010, ZDF (Zweites Deutsches Fernsehen) visited Minhaj ul Quran Mosque in Frankfurt am Main. ZDF is the second biggest German TV Channel which has his studios all over the world. ZDF is a public-service German television channel based in Mainz. It is run as an independent non-profit agency established by joint contract between the German federal states (Bundesländer). ZDF is funded by television license and advertising revenue.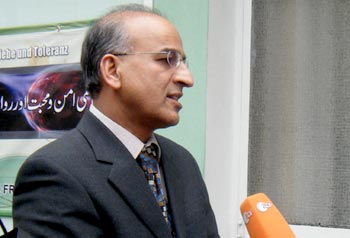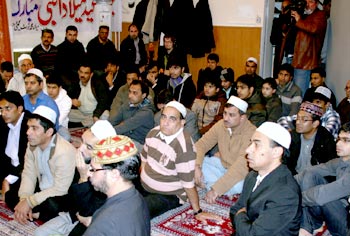 The station began broadcasting its transmission on the 1st of April 1963 from Eschborn. The channel broadcast its first colour programme in 1967. In 1974, ZDF moved its base of operations to Mainz-Lerchenberg after being briefly located in Wiesbaden. When Shabbir Ahmed Khokhar (President MQI Frankfurt am Main) heard about the European visit of Sahibzada Hassan Mohi-ud-Din Qadri, he tried to arrange a press conference and also invite Germany's biggest Media representative. Because of the time constraint, he had to abandon the idea. Some of the media outlets, however, promised to come next time or visit MQI when they found time out of their otherwise tough schedule. Mr. Shabbir Ahmad Khokar stayed in touch with the media. So when he got a call from ZDF, and they asked if they could visit MQI at the upcoming Friday, the local chapter of MQI didn't hesitate and approved of their visit.
It was a great opportunity for MQI Germany to project its stance to the people through the media as to what MQI is, who is its founder, and what contributions it has made to various international causes especially the cause of peace, interfaith dialogue and harmony. The interaction proved very productive. ZDF asked questions about MQI, its aims and objectives. It also enquired MQI's opinion about the current topic if Islam is part of Germany and if the aims and objectives of MQI will help integrate Muslim community into the mainstream. They also took some shots of the Friday sermon. After the Prayers, proceeding of the formal interview took place. We arranged four interviews. Interviewees were Shabbir Ahmed Khokhar (President MQI Frankfurt am Main/Germany), Shahzeb Khan (Lawyer in Frankfurt am Main/Germany), Hassan Ahmad (MYL Frankfurt am Main/Germany) and Akash Ahmed (MYL Frankfurt am Main/Germany).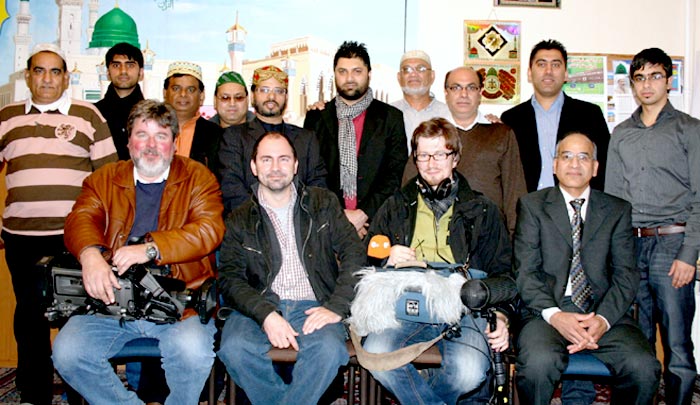 It was for the first time that a TV channel came and made some shots of MQI Frankfurt am Main for their news. MQI Frankfurt has charted a plan of staying in touch with the media for the projection of its activities. These clips, recorded during the visit, will be telecast on Sunday during a programme called "blickpunkt".
Report: Akash Ahmad