Minhaj-ul-Quran Women League Denmark celebrates Mawlid-un-Nabi (SAW)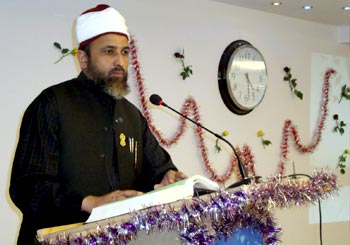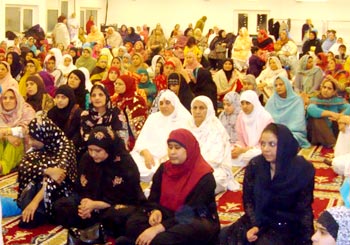 The event of Mawlid-un-Nabi (S.A.W) was celebrated with great enthusiasm on 6th February 2011 under the auspices of Minhaj-ul-Quran Women League Denmark, in which a large number of ladies from surrounding areas participated. The chief guest of the programme was a well known student of Shaykh-ul-Islam and leader of Minhaj ul Quran UK, Allama Saadiq Qureshi Al-Azhari. The Programme started with the Blessed Name of Almighty Allah, which was beautifully recited by Qari Ateeq. After recitation of the Holy Quran, Hamd was recited by Nimra group. Mariam group, Amna group, Muskan group, and Nabila group of Ummah, Samila Qureshi, Shabana Ahmed and Minhaj Youth sisters also performed hymns for our Beloved Prophet (S.A.W). During the Mehfil-e-Naat all the participants were exclaiming Subhan'Allah and Masha'Allah out of love for the Holy Prophet (S.A.W.)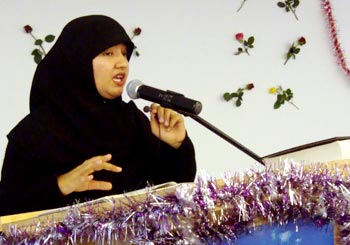 The chief guest Allama Saadiq Qureshi, while addressing the audience said that it is established from the Quran and Hadith that remembrance of the Beloved Prophet and exalted people is an act of worship and some chapters in the Quran are named after the exalted people of Allah. He said that in every era of the history of Islam, since the time of the Companions of Prophet (S.A.W.) to date, the remembrance of the Prophet's virtuous character and beauty is a favourite act of all the faith keepers and lovers. He said that all the Imams and Hadith narrators, friends of Allah and scholars have kept on conducting the programs in remembrances of our Prophet (S.A.W.). He said that celebrating the birthday of the Holy Prophet (S.A.W.) with joy is a sign of faith and also depicts the depth of connection with him. He emphasized that if we want to get the pleasure of Almighty Allah we have to follow the 'Seera' of Prophet Muhammad (S.A.W) so that every act of ours becomes blessed and earns rewards for us.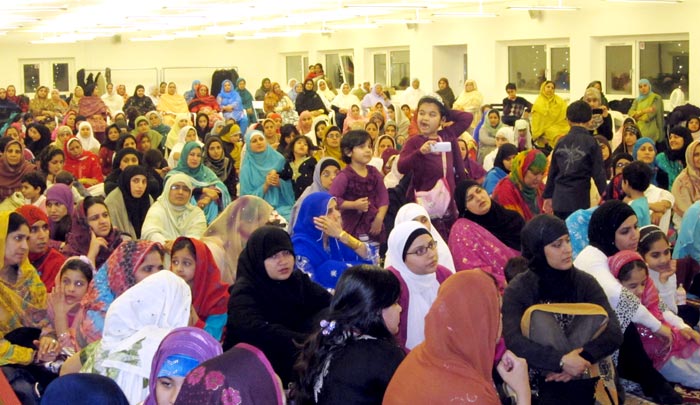 Mrs. Sumera Khalieqi also delivered a brief speech related to the movement of Mawlid-un-Nabi in the conference, which was highly admired by the ladies.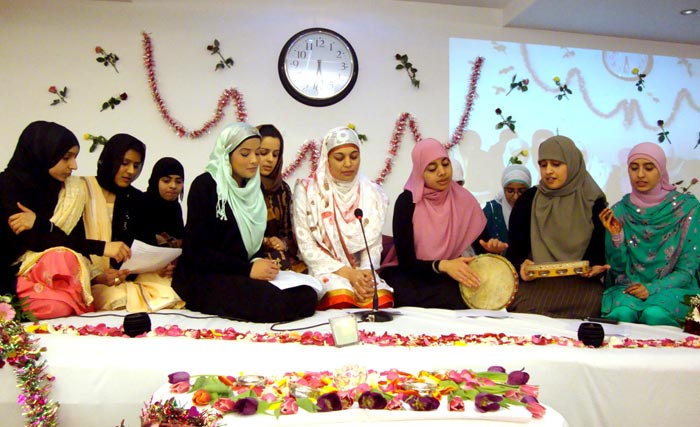 Principle of Al-Farhana Institute, Asim Nadeen Muhammad, also gave special talk regarding Mawild-un- Nabi (S.A.W.) in Danish Language and also emphasized the importance of Milad in the light of the Quran and Hadith.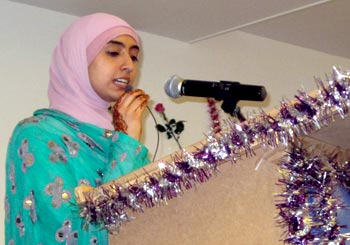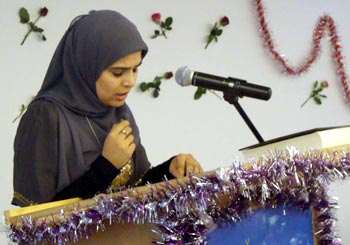 On this occasion a distinguished member of Minhaj Sisters League Musarat Zahoor Ahmed conducted the proceedings of the programme as stage sectary in an impressive manner. The audience appreciated Musurat Zahoor Ahmed for presenting the programme in a beautiful manner. The gathering concluded with 'Salat-o-Salam' on the Holy Prophet (S.A.W.) which was presented by Minhaj Youth League Sisters. Dua was beautifully led by Sister Naheed Siraj and all the guests were entertained with Milad feast.