'Knowledge: key to regaining lost glory'. Sahibzada Hussain Mohi-ud-Din Qadri's address to Mawlid-un-Nabi Conference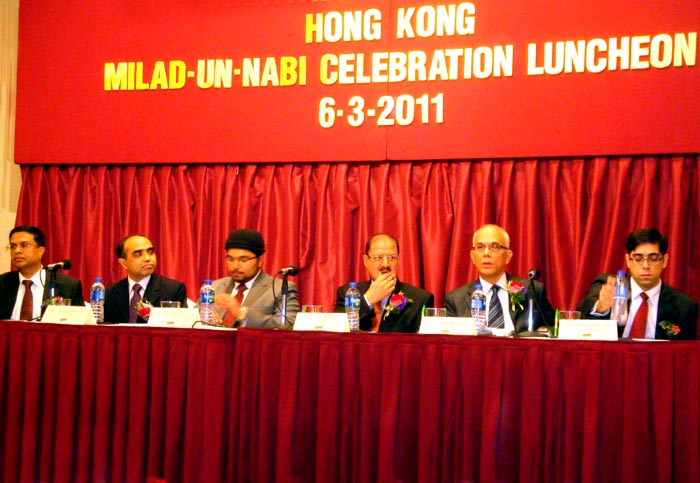 A Mawlid-un-Nabi Conference was organized under the banner of International Islamic Society on March 6, 2011 in Holiday Inn hotel in which Sahibzada Hussain Mohi-ud-Din Qadri, President of MQI's Federal Council, was the guest of honour. A large number of people including Counsel Generals of Pakistan, Bangladesh, Egypt, Iran and other countries and women also participated in the program. Abid Ali Baig conducted the proceedings of the Conference.
International Islamic Society came into being in 1976 with an aim to bringing Muslims of all communities to a single platform. The Society organizes two major events in a year; one after Eid-tul-Fitr and the second is the Mawlid-un-Nabi Conference. Leading scholars from the Muslim and the non-Muslim world are invited to speak to multicultural gatherings. Since the participants belong to various communities, therefore, its proceedings are conducted in English language.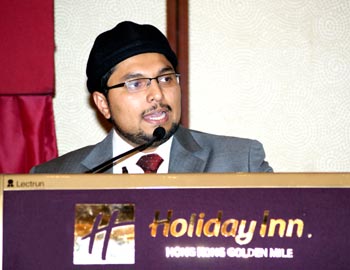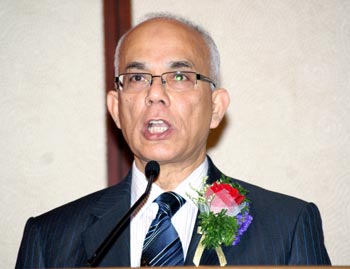 The program went underway with recitation from the Holy Quran by Mufti Muhammad Arshad followed by Naat. Mr. Saeed-ud-Din gave introductory remarks. He said that the purpose behind establishment of International Islamic Society is to unify all the Muslims belonging to various communities on a single platform. He thanked the speaker and other guests for spring their precious time for the seminar.
In his address to the Mawlid-un-Nabi Conference, Sahibzada Hussain Mohi-ud-Din Qadri, President of MQI's Federal Council, said that all professions found in the world are the manifestation of Beautiful Names of Allah Almighty. He said that if one adopted a particular profession with sincerity of purpose and correct intentions, even this way can provide man with a link with his Creator.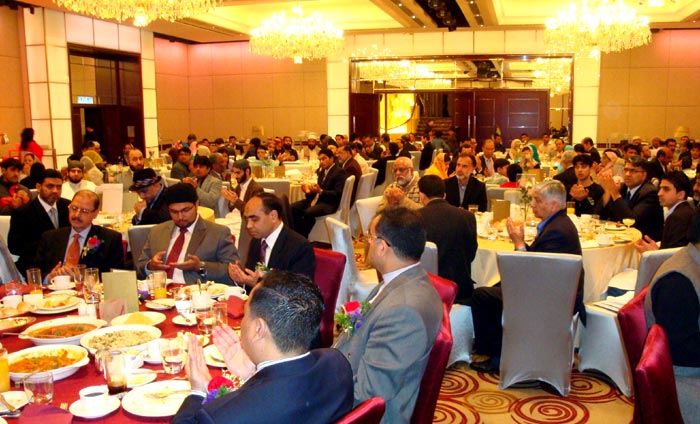 Quoting various Quranic verses and Traditions, Sahibzada Hussain Mohi-ud-Din Qadri, threw light on the importance of acquiring knowledge. He said that if the Muslim world seeks to replace its downfall with glory, it would have to steal a march upon the western world in the field of knowledge and science and technology. He spoke on the subject for about one hour.
The respected guests including the Counsel Generals appreciated Sahibzada Hussain Mohi-ud-Din Qadri for the depth of his lecture.
The President of the Society said that the address by Sahibzada sahib helped understand new aspects and fathom the essence of what is at the heart of present malaise afflicting the Muslim Umma. He hoped that lecture would be incisive and provide people with food for thought.