MQI (North America) organizes Mehfil-e-Milad
Minhaj-ul-Qur'an North America (Atlanta chapter) organized a Mawlid-un-Nabi Conference, which was held in Atlanta, Georgia on February 11, 2011. Over 450 people belonging to different walks of life attended the Conference. The audience belonged to several different states. Muhammad Milad Mustafa Raza Qadri from the UK was the chief guest.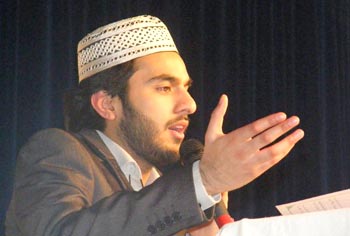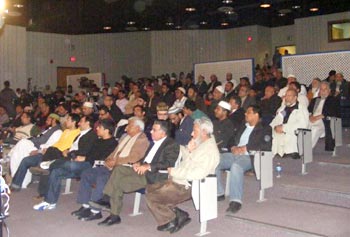 The blessed mehfil began with the recitation of the Holy Qur'an by Qari Kursheed Alvi (former mua'zin of Faisal Mosque). Hamd-e-Bari Tala was recited by Hafiz Asad Khan. To warm up the mehfil, a duet of local Naat Khawan recited Naats and Nasheeds. When Milad Raza was introduced, the auditorium was full. Throughout the mehfil, Brother Milad reached into the hearts of every soul in attendance and filled their hearts with love for the Holy Prophet (SAW).In large attendance were young adults aging between 12 and 20 and by the end of the mehfil, all of them were singing in chorus with Brother Milad Raza. The climax of the event was when Brother Milad Raza read an English nasheed especially for the young adults. The English nasheed connected them to their Beloved Prophet (SAW) and also had a tremendous effect on the small number of Christian guests who were also in attendance.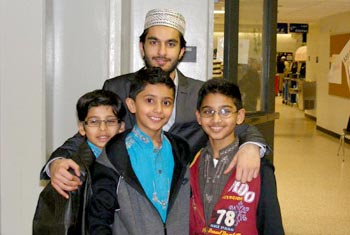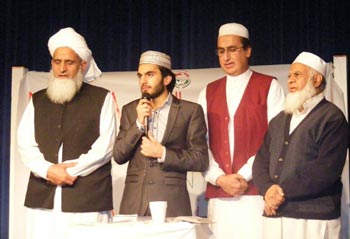 Throughout the mehfil, Brother Milad Raza also mentioned Shaykh-ul-Islam Dr Muhammad Tahir-ul-Qadri and the message of Minhaj-ul-Qur'an, which is peace, tolerance and love for the Holy Prophet SAW. The blessed mehfil concluded with salaam, led by Brother Milad Raza and du'a led by a respected elder from the community.Although Brother Milad Raza has returned home, Georgia is still ringing with his Naats and Nasheeds. More and more parents are saying everyday that their children are listening more and more to naats and nasheeds in the honour of the Holy Prophet (SAW).
Reported: Maria Khan