MWL Nelson organizes spiritual gathering
On 27th March 2011 Minhaj-ul-Quran Women League organized a gathering to celebrate 'Urs' of Sayeidna Ghous-e-Azam (RA) and re-tell the events of 'Giyarven Sharif.' Like always, the hall was full of devotees of Ghous-e-Azam (RA). Around 200 sisters attended the program.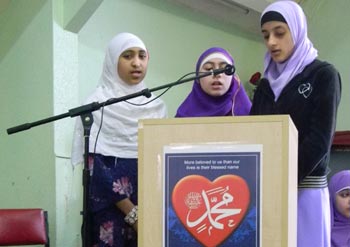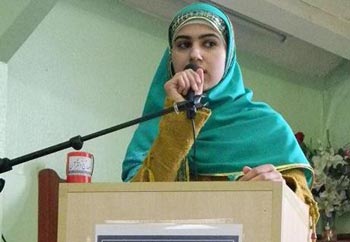 The gathering was hosted by Sister Naushaza Fiaz and Qaria Tahira Basharat. Many young children recited 'manqabat' of Ghous-e-Azam (RA) including sisters Atiyah, Hafsa and Rabia. Sister Syeda Sobia from Jamia Masjid Ghousia Burnley blessed the gathering with her presence and recited the Holy Quran and Naat in her melodious voice. Ghous-e-Azam (RA) was a man of intellect, beauty and wisdom. Right from his arrival on this earth, he began to follow in the footsteps of our beloved Prophet (SAW). Our guest speaker on the occasion was Sister Syeda Fozia.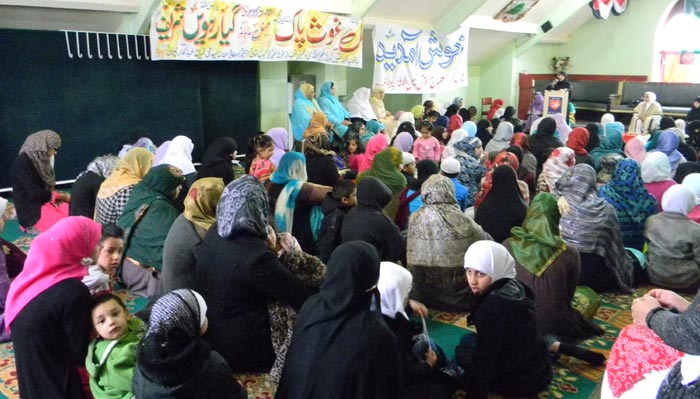 Sister Fozia gave a short talk on the virtues of 'Giyaareve sharif'. She discussed that 'Giyarven Sharif' was not just the 'Urs' of Ghous-e-Azam (RA) but on the 11th of 'Rabbi-ul-Thani', many historical events took place in Islam. On the 11th, Sayyedina Adam (AS)'s forgiveness was granted, on the 11th Sayyedina Adam (AS) was re-united with Sayeda Hawwa (SA) at the place of Arafat and on the 11th Sayedina Yunus (AS) after 40 days was freed from the stomach of the whale. She said that today we hold gatherings in the name of Ghous-e-Azam (RA) because they present the greatest example that we can follow in our lives. Ghous-e-Azam (RA) used to celebrate these historical events and great Mashaikh and Ulama have continued these traditions. Greetings and salutations were recited collectively upon the Holy Prophet (SAW) and Dua was made for the well-being of good health of Shaykh-ul-Islam Dr Muhammad Tahir-ul-Qadri and global peace.
Reported: MQWL NELSON