Al–Azhar (WAAG) delegation visits operational offices of MWF UK & EU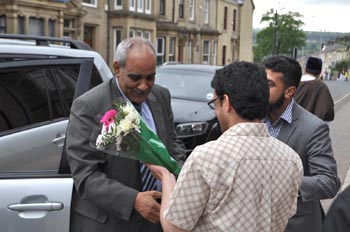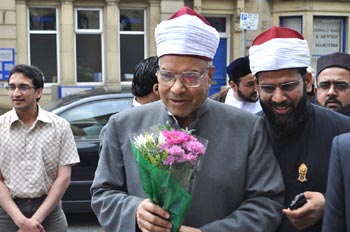 Sunday 27th June 2011: Professor 'Abd al-Fadeel al-Qawsi, a senior delegate of the Grand Imam of Al-Azhar and Vice Chair of WAAG International alongside Professor Usama Yasin and Professor Abdu Daim al Naseer met with key office bearers and volunteers of MQI and MWF during their visit of its offices in Nelson, UK.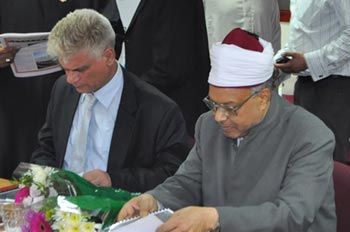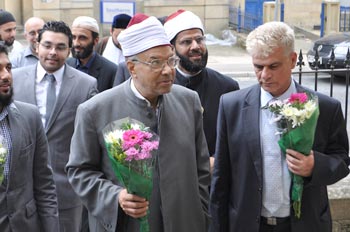 This was an official visit by senior delegates of the University of Al-Azhar to the UK, part of a new initiative WAAG (World Association of Al-Azhar Graduates) initiated by the oldest and renowned Islamic University, which is spreading the moderate teachings of the Islamic faith throughout the World.The delegation visited the operations office of Minhaj Welfare Foundation (MWF) UK & EU. Project Manager, Adnan Sohail told the delegates that under the guidance of Dr Muhammad Tahir-ul-Qadri, MWF is one of the largest NGO's worldwide with offices in over 90 countries worldwide. It is playing its due role in eradicating poverty and establishing social justice the world over.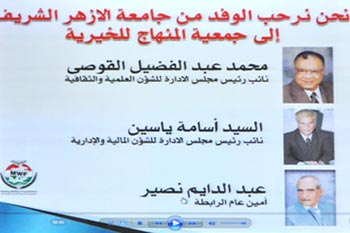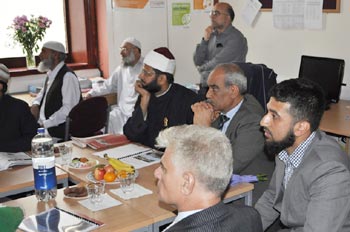 During the visit the delegation was presented with Arabic and English literature informing them of the extensive works of MWF and a documentary regarding MWF's works was played for them to understand the breadth and depth of the work undertaken.
Reported by : Mozzam Raza