Crusader against terrorists spells moderate Islam
Source: http://www.indiannewslink.co.nz
By Venkat Raman 31/07/2011 15:15:00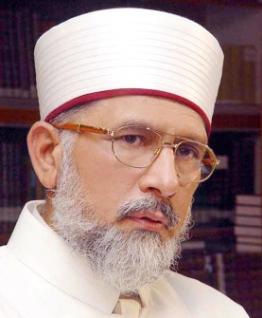 New Zealanders will have a rare opportunity of listening to one of the most learned scholars of Law and Islam in Auckland this weekend.
Dr Muhammad Tahir Ul Qadri, an internationally renowned lawyer and theologian, will speak on 'Peace, Humanity and Islam' at the University of Auckland Business School (Room 260-098 Glenn Owen Building) on August 7 at 1 pm, followed by a Question & Answer Session.
Dr Qadri is better known for his 'Fatwa' (Decree) on Terrorism and Suicide Bombings, denouncing them as 'Anti-Islam.'
According to moderate Muslims and media reports, his 'Fatwa,' followed by speeches all over the world have dealt "an extraordinary theological blow to terrorist groups of fanatic ideas."
"His Fatwa is a significant step to get Islam free from radicalism. He has made headlines on CNN, BBC, Al Jazeera, and Washington Times for his unmatched global ruling and condemnation of terrorism," they said.
Dr Qadri is the author of more than 1000 books on various topics including the best-selling fatwa book.
Pakistan-born Dr Qadri was Professor of International Constitutional Law at the University of Punjab (Pakistan). He was the Founder-Chairman of the Pakistan Awami Tehreek, a political Party with a 'common approach' for the social progress and economic development of Pakistan. Dr Qadri was elected to the National Assembly at the 2002 elections from the Lahore Constituency.
We understand that he has since quit politics to concentrate on the activities of worldwide organisations that he heads to promote Islam as a religion of peace and understanding for better human life.
His ancestors belong to the Sial family of Jhang. His father, the late Farid Ud Din Qadri was known for his erudition and friendliness towards all.
Dr Qadri began his religious education at the age of 12 in Madinah (Saudi Arabia) at the Madrasa Al Ulum Ash Shariyya, situated in the house of Sayyiduna Abu Ayyub Al Ansari, the first residence of the Prophet Mohammed (Peace Be Upon Him).
Following his graduation in Law with a Gold Medal from the University of Punjab (Lahore) in 1974, he established a legal practice and lectured at the University.
He obtained his PhD in Law, became Professor and taught Constitutional Law relating to Britain, the US and Islam.
His other assignments in Pakistan included Jurist Consultant on Islamic Law at the Supreme Court and Federal Shariat Court and Specialist Adviser on Islamic Curricula at the Federal Education Ministry.
Dr Qadri is the founder of 'Minhaj Ul Quran International' in Pakistan. The Organisation, with branches in 90 countries, promotes 'true Islamic principles' of moderation, world peace and human welfare.
He established the Minhaj University in Lahore to impart quality education and the spirit of universal understanding and religious tolerance among the younger members of the society.
Dr Qadri has more than 6000 lectures to his credit, most of them on Astronomy,
Economic and Political Studies, Law, Medical Sciences, Material Sciences, Religious Philosophy and Sufism.
He was a guest speaker at the World Economic Forum held in Davos Switzerland in January this year.
In Auckland, he will also speak on his recently launched English version of the 500-page decree 'Fatwa on Terrorism & Suicide Bombings.'
What: Lecture on 'Peace, Humanity and Islam'
Where: University of Auckland Business School
Room 260-098, Glenn Owen Building
10 Grafton Road, Auckland City
When: Sunday, August 7 at 1 pm
Contact: Malik Javed on 027-2750667
Syed Shahzad on 021-1251140
Source : http://www.indiannewslink.co.nz/index.php/archives_2011/aug_1_2011/crusader-against-terrorists-spells-moderate-islam.html