MQI Bahrain holds Shahdat-e-Imam Hussain (RA) Conference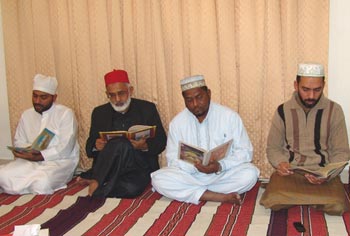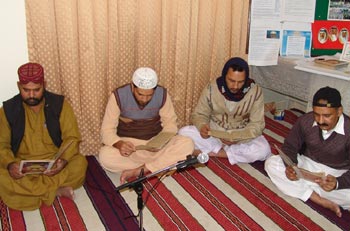 In order to remember the great tragic happening on the plains of Karbla in the annals of human history and pay respects and tribute to Hazrat Imam Hussain (RA) and his companions, Minhaj-ul-Quran International (Bahrain chapter) organized Shahadat-i-Imam Hussain (RA) Conference which was held in the Islamic center on the 10th of Moharram.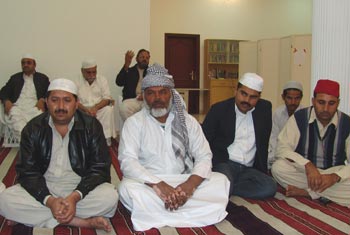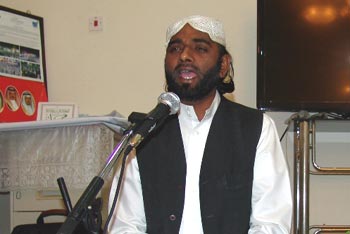 The programme started with the recitation of the Holy Quran followed by Darood Sharif, Naat and manqabat of Imam-e-Aali Maqam presented by Mr. Zain-ul-Aabedin and Mr. Akram Bilali. Finally, the lecture of Shaykh-ul-Islam Dr Muhammad Tahir-ul-Qadri was shown on a huge digital screen on the subject of ''Hussain Mujh Se Hay Aur Main Hussain Se Hun." The participants were fully involved in the lecture and expressed deep grief in remembrance of Shuhada-e-Karbala. At the end of the programme, Salat-o-Salam was recited by Mr. Sajjad Hassan Qadri. Iftaari was served at evening prayers. The members of the Pakistani and Bahraini community attended the programme.
Reported by: Syed Shafqat ali