MQI Dallas holds Reception for Shaykh-ul-Islam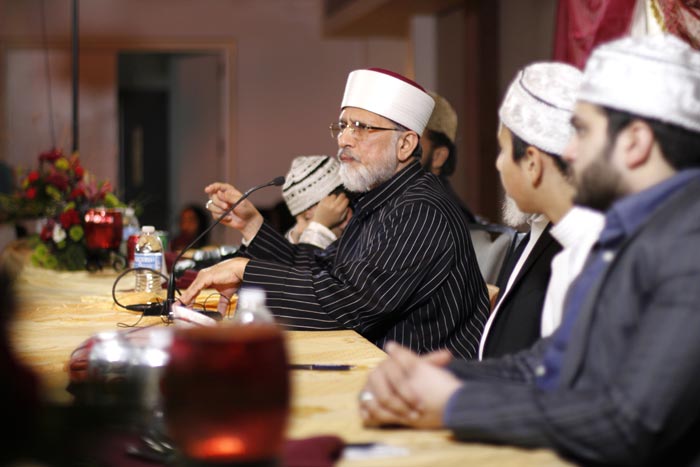 Minhaj-ul-Quran International North America – Dallas Chapter organized a dinner reception in the honor of Shaykh-ul-Islam Dr. Muhammad Tahir-ul-Qadri upon his recent visit to Dallas, Texas on the eve of new year 2012. The spiritual event was attended by about 250 participants mainly from Dallas and Houston. The event took place in the beautiful hall of Charles W. Eisemann Center located in Richardson, TX. Due to the limited capacity of the venue, attendance was allowed only by invitation. Dr. Mansoor Mian, Sami Qureshi, Qazi Mujeeb, and other members from the Dallas Chapter welcomed Shaykh-ul-Islam and his family and all other invited guests.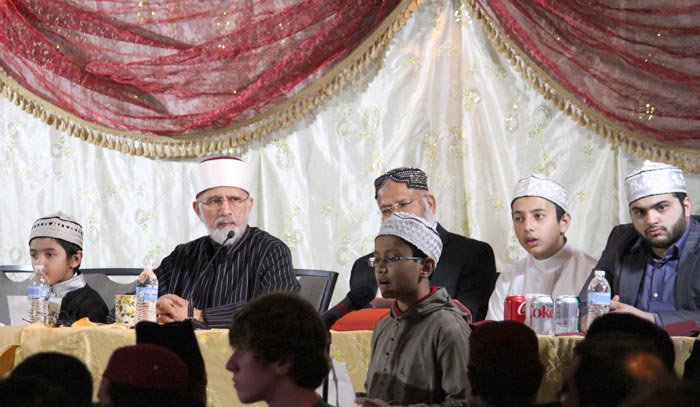 After the recitation of Quran and few Nasheeds, Shaykh-ul-Islam delivered a beautiful lecture covering many important points. He appreciated the organization of the event on new-year eve as he said it is the best way to celebrate such occasions by remembering Allah and His Rasool (PBUH). He then advised the attendants that in order to save our own Imaan and that of our next generation, and to stay closer to Allah (SWT) and the Holy Prophet (PBUH), it is the need of time that everyone should attempt to get associated with a religious group or organization because otherwise, individually it is very difficult in this time and age to save our Imaan. He then advised what characteristics are to be considered wheile associating ourselves with any organization or scholar. He pointed out following five critical things to be noted in the overall message of such scholar or organization: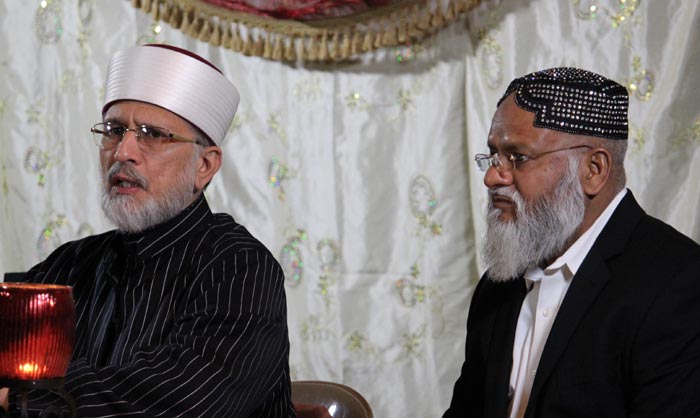 1. Promotion of association with Allah (SWT)
2. Promotion of extreme love and extreme respect and obedience of Rasool Allah (PBUH)
3. Promotion of love and respect of Ahl-e-Bait (Prophet's Household)
4. Promotion of love and respect of all Sahaba (Companions)
5. Promotion of love and respect of Aulia Allah (Pious People)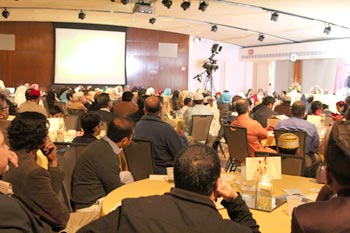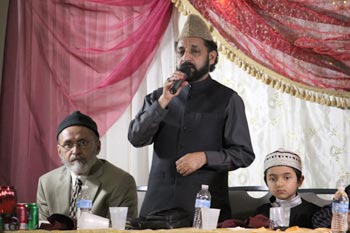 Shaykh-ul-Islam advised that if we note any of these things missing or negating in the overall message of any scholar or organization, just understand that something is wrong with the message. By ignoring or negating any of these things the message of Islam is incomplete and could lead to mischief. Shaykh-ul-Islam mentioned that message of Minhaj-ul-Quran International covers all these points very comprehensively. Shaykh-ul-Islam ended his lecture by praying for the audience and for the Muslim Ummah.
Reported by: Sharjeel Ahsan