MWL (Oldham) celebrates Mawlid-un-Nabi (SAW)
Minhaj-ul-Quran Women League Oldham celebrated the auspicious occasion of Mawlidun-Nabi (SAW) with great festivity and joy in Madinah Jamia Masjid on 28th January 2012. Over 600 women participated.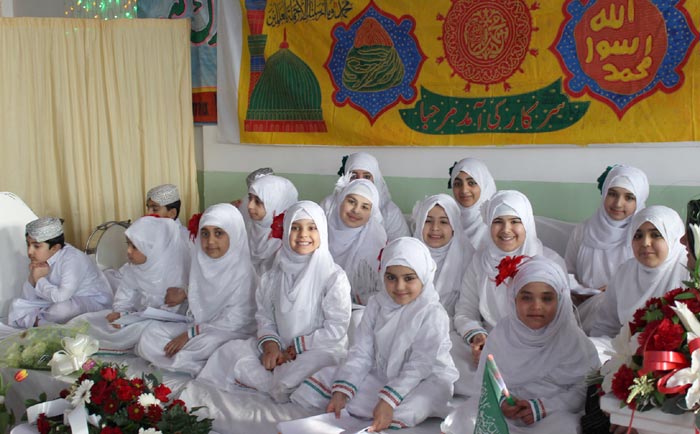 The program also marked the celebration of the first anniversary of Women's Halqa-e-Durood in Oldham. The occasion promoted the Durood gatherings and informed the packed auditorium of importance of Halqa-e- Durood in the local area. The ceremony was hosted by Sayyeda Fizza Batool and Tayyibah Ali Qadri. The children had made a special effort on the occasion. Dressed in white with red, white and green detailing, they chanted with great joy and kept the audience attentive with their variety of Naats and Nasheeds in Arabic, Urdu, English and Punjabi and were accompanied by the drum and tambourine.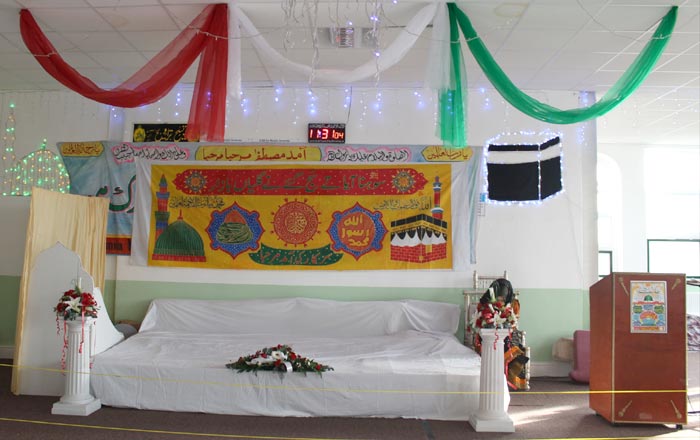 Muhtarma Zakia Bibi known as Bibiji gave an informative and inspiring speech on the works of Shaykh-ul-Islam Dr Muhammad Tahir-ul-Qadri as well as on the importance of reciting Durood Shareef, attending the MWL organized Halqa-e-Durood, and to benefit from such gatherings for the hereafter. The audience was shown two 15-minutes presentations displaying the works of Minhaj-ul-Quran and Shaykh-ul-Islam as well as the meaning of attending Halqa Durood through. The videos consisted of clips from MQI Mawlid-un-Nabi Conferences (SAW) and short clips of Shaykh ul Islam explaining the importance and impact of invoking Salat-o-Salam on the beloved Prophet (saw). The program, which continued with more naats and nasheeds, ended with salutations sent on Prophet Muhammad (saw) and a collective Dua. Food was served and women left with small bags of sweets as a parting gift.
Reported by: sumaiyah ali