MQI-Houston celebrates Quaid Day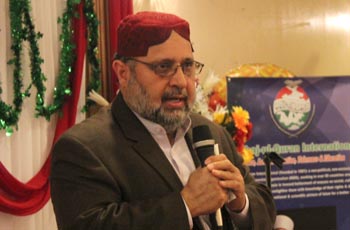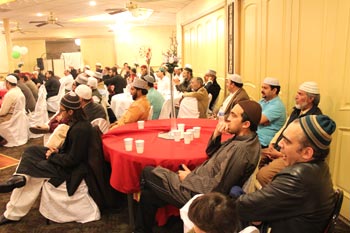 A night dedicated to celebrate the 61st Birthday of our Beloved Quaid Shaykh-ul-Islam Dr. Muhammad Tahir-ulQadri was held in Houston under the banner of Minhaj-ul-Quran International USA (MQI-USA). The venue was decorated with colored flowers, special lightning and balloons for this auspicious occasion. President of MQI USA, Mohammad Razi Niazi, presided over the program.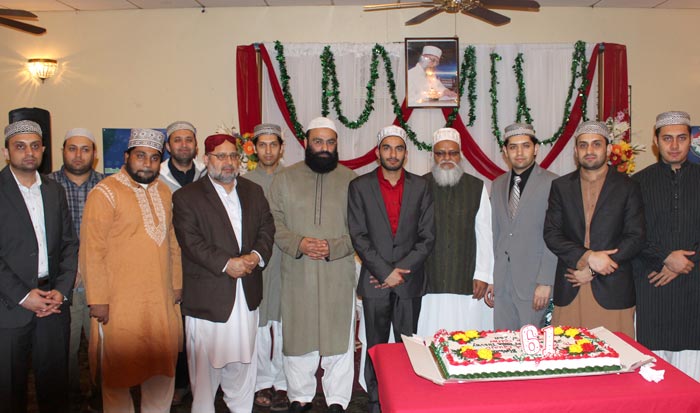 The program started with the recitation of the Holy Quran by Hafiz Syed Mudassir and Naat by Hafiz Mukurrum Niazi. Zafar I. Khan (Vice President MQI-USA) conducted the event beautifully throughout the night with poetry and chants dedicated specifically to our Quaid. He shed light on the personality, contributions and life of Shaykh-ul-Islam and his achievements in this century. He also paid high tribute to the social, educational, political, religious and welfare services of Shaykh-ul-Islam.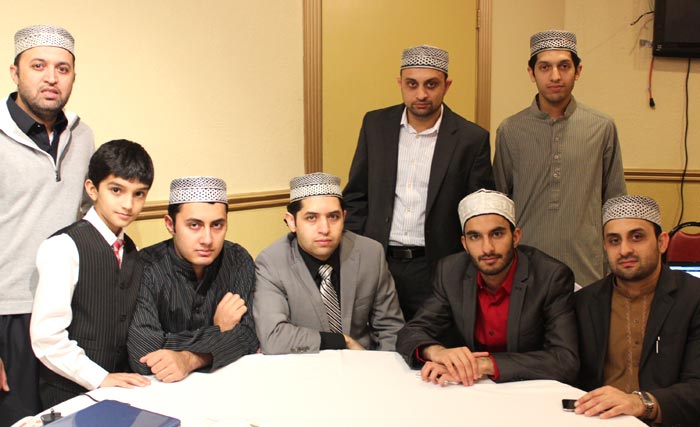 Afterwards, a documentary video was shown to the audience. The documentary showed history, social, educational, welfare and religious departments of MQI and how they operate and their achievements. A well-known Nasheed performer from UK, Mohammad Milad Raza Qadri, was the guest of honor in the program. He accepted the invitation to join MQI Minhaj Houston team specifically for this event from UK to mark the ground breaking of such an event in the USA. He lifted the crowd with his beautiful and heart touching voice. A special Kalam was composed and dedicated to Shaykh-ul-Islam "Mere Tahir Piya" by Milad Raza Qadri during his performance. The entire program was broadcasted live on www.minhajusa.tv by the Minhaj media team of Houston led by Brother Sharjeel Ahsan.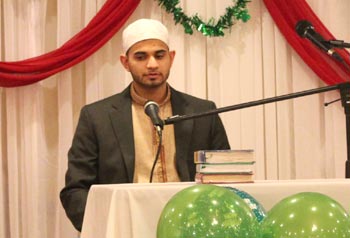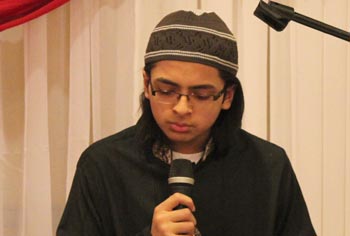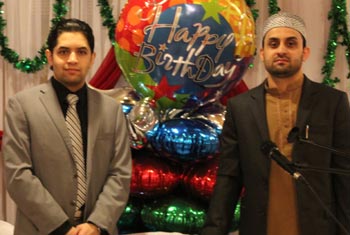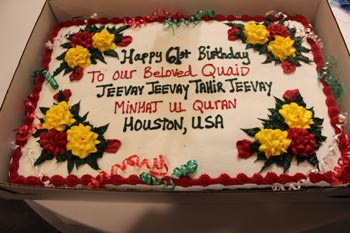 Shaykh Mukhtar Ahmad Naeemi gave a brief but comprehensive talk on the works of Shaykh-ul-Islam, his spiritual and public life. The cake was cut by Mohammad Razi Niazi (President MQI-USA) and Zafar I. Khan (Vice President ,MQI-USA) at the end of the program to mark the birthday of our beloved Quaid with slogan "Jeevay Jeevay Tahir Jeevay" resounding through the air. Special prayers were offered for the long and healthy life of Shaykh-ul-Islam. Dinner was served to the participants at the conclusion of the program. Please note that this was the first ever publicly celebrated Quaid Day in United States. This program was arranged by Minhaj Youth League Houston.
Reported By: Nasir Khan