MYL–S' Executive Tour Kicks off with Glasgow
The Executives of Muslim Youth League UK Sisters made their way by air, rail and road to Glasgow, Scotland, for the first session of the executive tour, which took place on (Sunday) 11th March 2012.The aims of the tour, MYL-S Executives will be undertaking over the next few weeks, is to enhance our relationship with the local areas, to create an awareness of MYL-S, highlight the work and achievements of MYL-S and to get more volunteers so that MYL-S can grow and continue the work it does.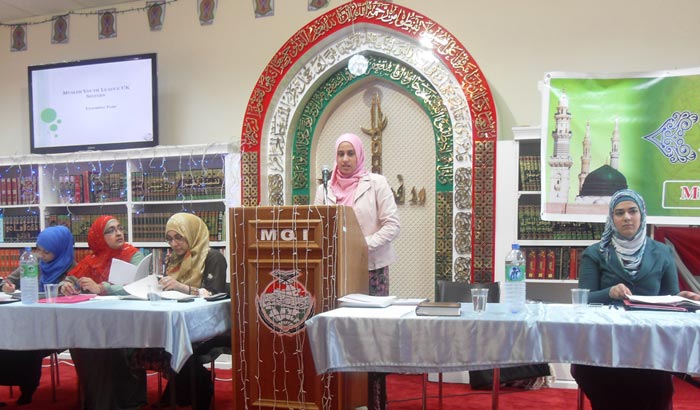 Under the leadership of the local coordinator, Naeema Hafeez, all the necessary arrangements were made at the Minhaj-ul-Quran Centre on Greenhill Road, Rutherglen.There were approximately 45 attendees, many of whom were introduced to MYL-S for the first time. The president of Minhaj Women's League Glasgow, Mrs Safina Tahir and Vice Presidents Mrs Ruhi Ahmed and Mrs Zubaida Ahmed, were also present at the occasion. Present on the MYL-S Executive panel were Sister Ambreen Mehmood (President), Sister Fathema Khan (Finance), Sister Jabeen Ali Tahiri (General Secretary), Sister Marinah Syed Shah (Public Relations) and Sister Sweba Majid Khan (Vice President).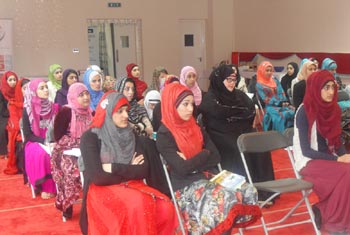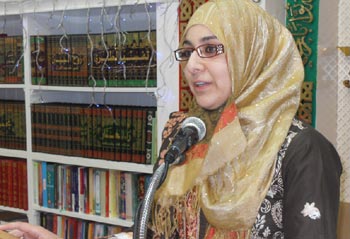 The program commenced with the recitation of Surah al-Ahzab from the Holy Quran by Sister Habeeba Asghar, followed by a beautiful Durood-o-Salaam & Nasheed recitation by Sister Maheen ul-Haq. At her tender age, she did an excellent job. Jabeen Ali Tahiri, General Secretary, then welcomed everyone to the event and gave an overview of what the program will consist of. Giving a brief introduction about Minhaj-ul-Quran as an organization and its structure, she explained how Muslim Youth League stems from it and where it fits in the overall hierarchy. She moved on to explain the aims of MYL and gave a brief overview of the projects MYL has covered and participated in over the past few years.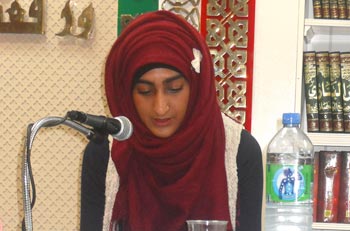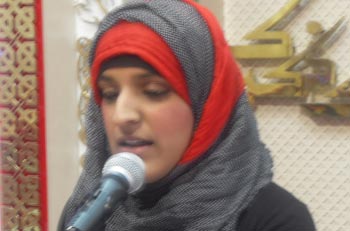 The Executives then introduced themselves and asked the attendees to introduce themselves as well. It was good to see a non-members/members balance and a recently converted sister present in the audience as well. President Ambreen Mehmood took to the dice and spoke about the restructuring and development of MYL in 2008. She also covered the achievements and training sessions and gave a more in-depth review of the work and projects undertaken by MYL-S. Sister Ambreen mentioned that the work of MYL does not go unaccredited and is also recognized and appreciated by Shaykh-ul-Islam Dr. Muhammad Tahir-ul-Qadri himself.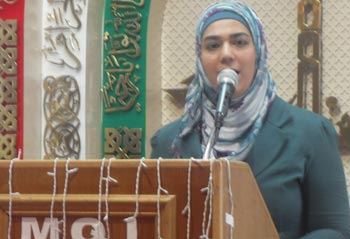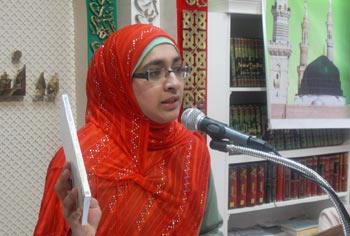 The audience was then split into groups to discuss what they wanted from an Islamic organization and also came up with proposals for projects they felt MYL-S should work on. Each group selected a spokesperson to inform others of the ideas their groups came up with. The spokespersons were Naeema Hafeez, Humma Majid, Shela Raza and Habeeba Asghar. The ideas were all taken down and would be reviewed further by the Executives. During the workshop, there was a short break for prayer and refreshments, which were kindly, prepared by the volunteers of MYL Glasgow and greatly appreciated by everyone.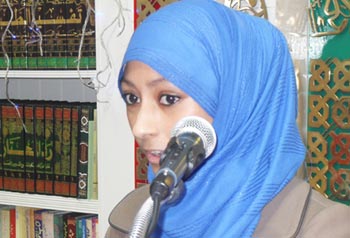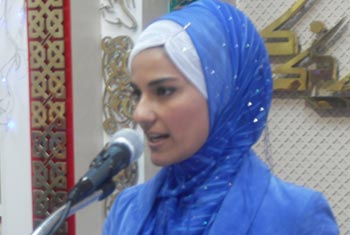 A motivational speech was then delivered by Vice President Sweba Majid Khan who threw light on the importance of working collectively and the importance of joining an organization. Although there are many organizations out there, she highlighted what MQI could offer that other organizations do not. She explained through the Ahadith of the Holy Prophet (Peace be upon him) that there is only one 'Jamat' that will enter Paradise out of seventy-two sects and how we as Muslims should be able to decide what organization we are to join and work for – one that is guiding you towards the greatness of the message of the Holy Prophet (SAW). She elaborated on the astounding fact that Minhaj-ul-Quran International has a presence in more than 90 countries globally and has achieved an incredible degree of success in terms of promoting peace, interfaith dialogue and reviving the Aqeedah of true Ahlul Sunnah wal Jammah, literature and lectures on every aspect of Islam and a special consultative status within the UNO, to name a few.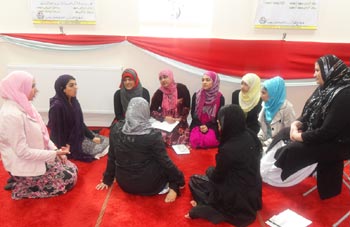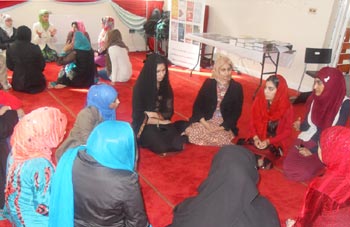 Following Sister Sweba's speech, Marinah Syed Shah, Public Relations Executive, touched upon the fact that Public Relations are the backbone of Muslim Youth League Sisters and any other organizations. She stressed the importance of setting good impressions and keeping in constant communication with each other, in order to build a positive and continuous relationship. If we do not become approachable and communicate effectively, we will have no one to work with, no one to discuss our ideas and future projects with, and ultimately, no one to take the organization forward with. She then updated the audience about the various mediums MYL-S uses to build these relations, such as the MYL-S Facebook pages, Twitter account, Linked IN page, various Minhaj websites and Muslim youth website as well.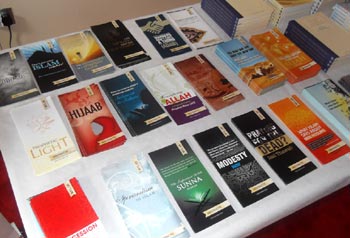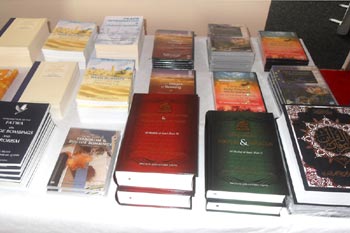 Finance executive Fathema Khan then covered the legal implications of non compliance of financial regulations for the organizations and the individuals involved. She also encouraged the audience to sign up to the MYL UK – S £1 scheme and to promote this to others too as this is a source of funding MYL is urgently in need of to be able to continue the work it does, such as the Abstract leaflet project. The audience were then informed of the vacancies available in the public relations and finance team and also to contact the management if there was any other project they were interested in or any other service they could provide. Towards the end of the workshop, there was a short quiz for the audience, about what was discussed during the workshop as well as an opportunity to fill out a feedback form with the beautiful MYL UK Sisters' Love, Peace and Knowledge' pens which were handed out to the audience.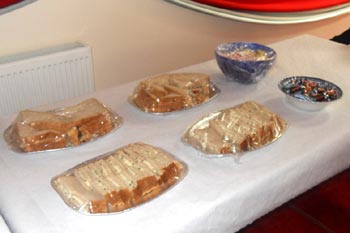 The participants conveyed their greatest respects and gratitude to the Executives of MYL-S who carried out this very successful and informative workshop and to Sister Naeema Hafeez, the Local Coordinator of MYL Glasgow as well as its dedicated volunteers who all worked incredibly well to allow this event to go forward. The MYLUK – S Executive body will be in Bradford on 17th March 2012 at MQI Centre, 187 Manningham Lane, Bradford, BD8 7HP and Blackburn on 18 March 2012 at the Audley Range Sports & Community Centre, Chester Street, Blackburn, BB1 1DW. The duration of both events is 12 - 4 pm. Refreshments will be provided in both areas inshallah.
Reported By: Habeeba Asghar/ Jabeen Ali Tahiri