MYL (Norway) holds a course on understanding Islam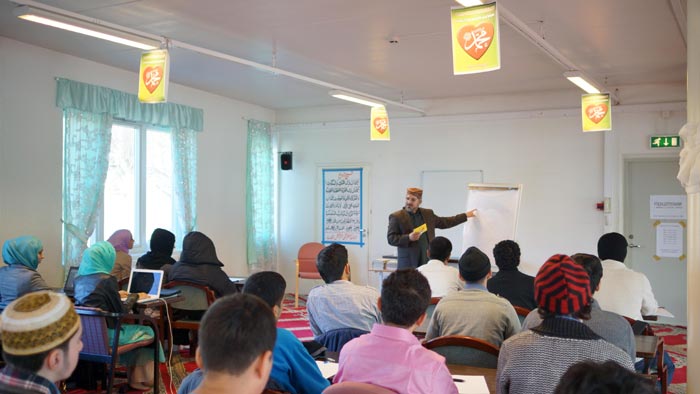 Continuing a series of courses with different themes, MYL arranged a weekend course at Minhaj-ul-Quran Oslo. The last weekend of February was spent learning about the aims and objectives of MQI and about the personality, work and services of its founder, Shaykh-ul-Islam Dr. Muhammad Tahir-ul- Qadri and about conformism, "the importance of following someone".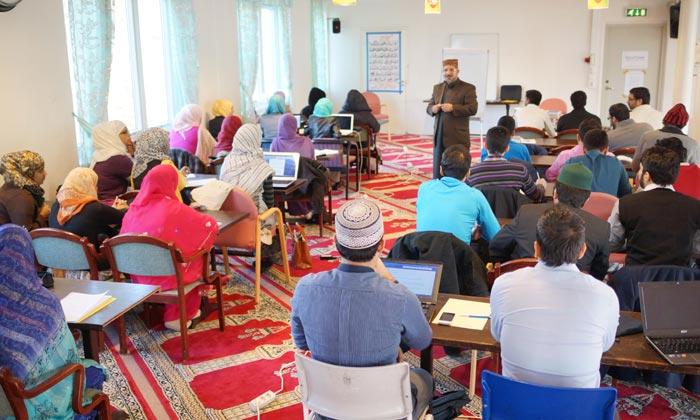 The 25th and 26th February were fixed for the course after speaking to Allama Hassan Mir Qadri, the teacher of this course, who flew from France especially for this course. All members of MYL were invited to this event, which lasted from 12 pm to 18 pm on both days. The attendance on both days was satisfactory, with over 40 members participating. The proceedings of the programme started with recitation from the Holy Quran by Awais-ur-Rehman, who won the European Recitation Competition only last week. MYL had also arranged refreshments for the participants both days, considering the fact that this course lasted up till 6 hours both days. The first day Allama Hassan Mir Qadri explained how Allah was the "Creator" and how all living species were his "Creations" from human beings to "Jins and Malaikas". The main point highlighted was that all existence is for the human being, but the human being itself is for Allah (swt). Furthermore, he explained the difference between "soul" and "Nafs" (self), the former being in possession of Allah Almighty and the latter easily influenced by evil forces. Also the environment and company one keeps influences us to take up either good or bad deeds.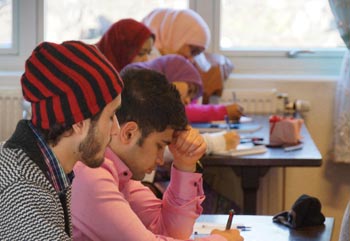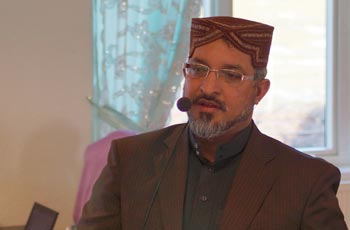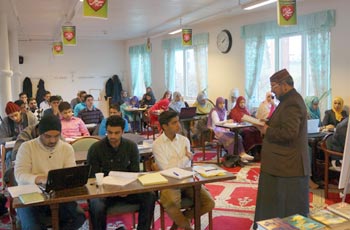 Lastly he explained "Seerat-un-Nabi", dividing it into five parts.
1) Before birth
2) From birth to 40 years
3) From 40 years to 63 years – Both "Makki" and "Madni" periods
4) From 63 years to "the Day of Judgment"
5) The Day of judgment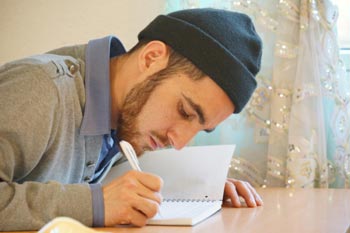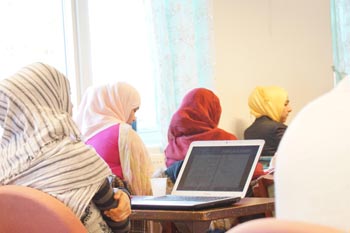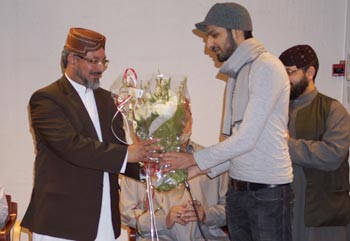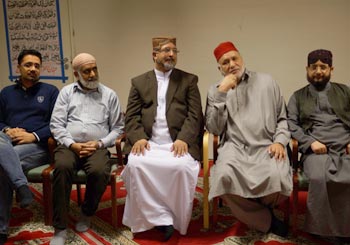 On the second day, Allama Hassan Mir Qadri talked about the general history of Islam. He explained the difference between "world" and "religion", meaning that a man prepares for the Day of Judgment in this world when good and bad deeds would be counted and how every human being would become selfish, even forgetting their own parents. The other term mentioned was "religion", meaning how our Deen was not only about praying and reciting the Quran, but also about living a full but beneficial life for others. The main point being that one had to please Allah with prayers and worship, and also live a good, productive and healthy life in this world. Allama Hassan Mir Qadri also discussed the various aspects of MQI's work and contributions. He also explained how the history of Minhaj-ul-Quran was divided into five parts. Allama Hassan Mir Qadri explained the organization structure, which Shaykh-ul-Islam had created. According to him, this could be divided into five important terms.
Dawah – Invitation
Tanzeem – Organization
Tarbiyat – Education and Training
Implementation
Reformation/Change
At the end of the course, MYL held a small diploma ceremony, where all the participants were given diplomas signed by Allama Hassan Mir Qadri and the president of MYL Norway, Atif Rauf. This ceremony was presided over by Allama Sadaqat Ali Qadri, who is the Ameer of Minhaj-ul-Quran Oslo. During this ceremony various leaders from different forums of MQI were also present. In the end President of MYL Norway, Atif Rauf, presented a bouquet of roses to Allama Hassan Mir Qadri and thanked him for sharing his profitable knowledge with the participants.
Reported By: Hassan Naveed