MYL-S holds program in Yorkshire
Sheffield, South Yorkshire was the first stop of the MYLUK-S Executive tour during the fourth week. Local coordinators Asima Zahir booked the Sharrow Community Forum, Old Junior School for the event. With the assistance of her team in Sheffield they had made the necessary arrangements and were on hand at the entrance to welcome and guide the attendees in as the venue was much like a maze.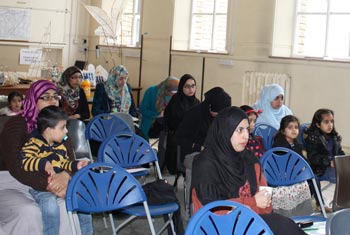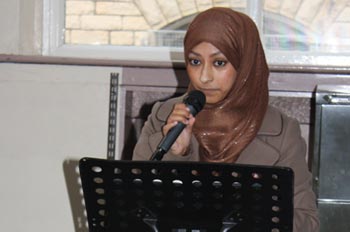 The room used was an old library and although no books from its days as a school were present, the girls had set up their own little library with the literature and DVDs of Shaykh-ul-Islam Dr Muhammad Tahir-ul-Qadri as well as the Abstracts leaflets produced by MYL UK. The event started with recitation of the Holy Quran by Sister Tanzeela Akhtar and was followed by a Nasheed from Kiran Tabasum. Both recited most beautifully. General Secretary, Jabeen Ali Tahiri provided an introduction of MYLUK - S, its aims and the projects undertaken in the last four years. She also highlighted the achievements of MYL-S.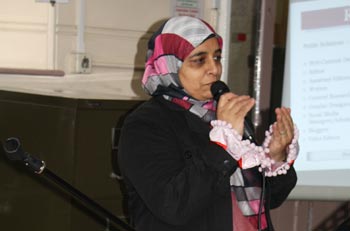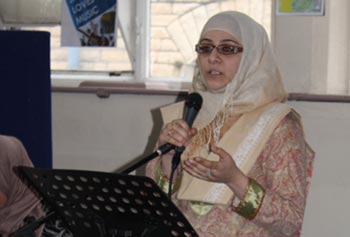 Public Relations Executive, Marinah Syed Shah then spoke about the online presence of MYL UK Sisters. She showed the audience how two years ago there was no online presence at all and how at present that has changed and developed into two very active face book pages, a twitter page and presence on Linkedin and a very own website as well.  Fathema Khan, Finance executive, informed the audience of what MYL-S has done to raise funds for its many projects and also highlighted the importance of ensuring transparency in all money matters and the penalties for non-compliance to the rules set down by the auditors.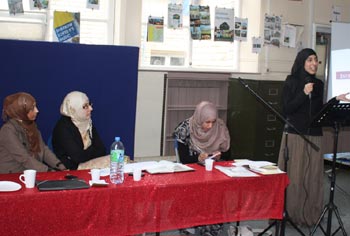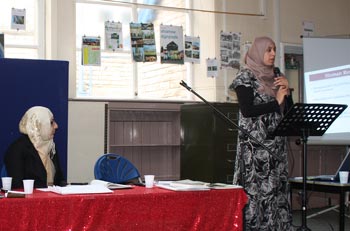 The audience were then split into three groups to discuss fund-raising ideas and project proposals. Each team selected a spokesperson to present the ideas of their teams. Sister Naila, Asima and Fatima presented their groups' ideas to the audience. Some very good ideas came out of this session and these will be looked at by the executive team to assess their feasibility. Although the ideas will need a lot of planning and volunteers, on the whole their ideas are very doable. Sister Naila was in particular very excited about the prospect of having regular trips. This excitement was shared by the attendees as well.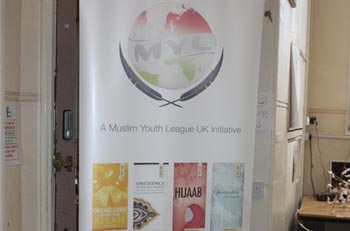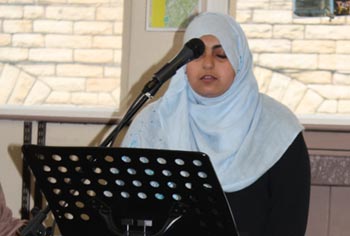 Jabeen Ali Tahiri then explained the audience what Human Resources Executive, Somia Zaman had been doing for the past two years in terms of database and mailing list updates. She urged the audience to let Somia know when their details change as this makes her job of updating the database a bit easier. Marinah Syed Shah and Fathema Khan quickly went over the vacancies they had available as time was running very short. Alhamdulillah some sisters came forward showing genuine interest in the jobs available. The event ended with Dua by the President of Minhaj Womens League Sheffield, Mrs Shaida ul Haq. As a special treat for the executive members, Mrs Shaida invited them to come and view the holy hair of the Holy Prophet (SAW) at her residence. They found it to be an extremely moving and spiritual experience. This was followed by a lovely dinner which she had kindly prepared. The MYLUK-S executive would like to extend their appreciation to Sister Asima Zahir, her team and Mrs Shaida ul Haq for their time and effort in arranging the sixth tour day of the Executive tour. If you would like to support the projects of MYL UK Sisters, please set up a standing order of just £1 to the following account:
Account name: MYL-S, Account number: 84536282, Sort code: 40-11-18
Reported by: Jabeen Ali Tahiri