Different renowned figures visit Minhaj Library in Oslo
Oslo: Manager of Minhaj Library, Norway, Aqil Qadir, met with a number of renowned personalities from Pakistan in Norway, last month. On this occasion various personalities from Pakistan visited the Minhaj Library in Oslo, and were gifted a variety of books written by Shaykh-ul-Islam Dr Muhammad Tahir-ul-Qadri.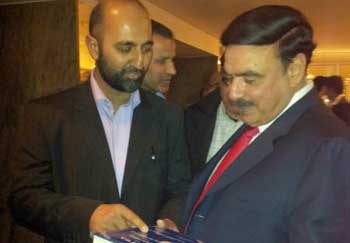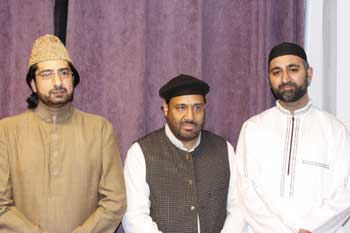 Pakistan's renowned political figure, Sheikh Rasheed Ahmad, was presented with Shaykh-ul-Islam Dr Muhammad Tahir-ul-Qadri's historic Fatwa against terrorism. Sheikh Rasheed showed his appreciation for Shaykh-ul-Islam's work and accomplishments against terrorism. Pakistan's famous singer, Fakhir, was also presented with Shaykh-ul-Islam's book "Barkat-e-Mustafa (SAW)", when he arrived last month. He expressed his happiness on this matter and said that he listens to Shaykh-ul-Islam's lectures and reads his books, with great interest.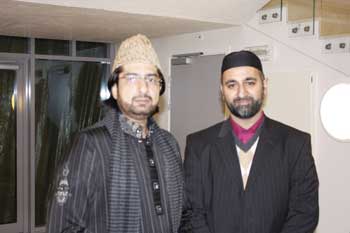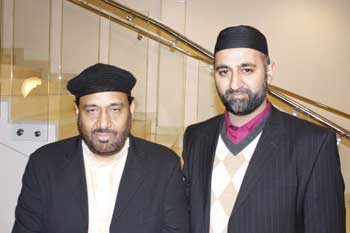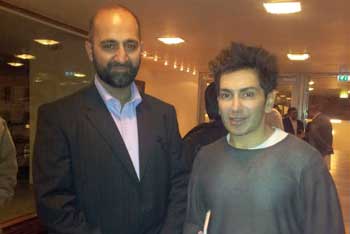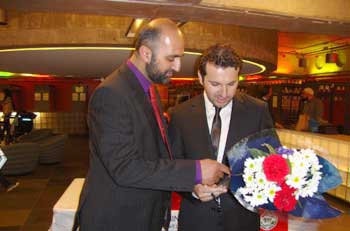 Pakistan's well-known TV Anchor, Tasleem Ahmed Sabri and Naat Khwaan, Altaf Hussain Shah Qazmi also visited the Minhaj Library, and selected a large quantity of Shaykh-ul-Islam's books for themselves. Tasleem Ahmed Sabri also reminisced about previous occasions when he met Shaykh-ul-Islam, and expressed his sincere gratitude for being given the opportunity to record the translation of the Holy Quran, Irfan-ul-Quran, in his own voice. Shaykh-ul-Islam also appreciated his work. He also stated that he was very proud of the fact that Shaykh-ul-Islam liked his voice recording for the translation. Mesut Kurtis, a renowned Nasheed artist from Europe, was also invited by the Youth Wing. He was gifted with a DVD of Shaykh-ul-Islam's lecture in English.
Reported By: Aqil Qadir