Norway Mawlid Festival 2012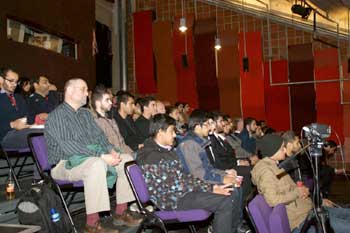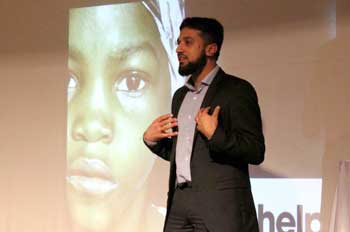 Mawlid festival is a new concept introduced by Minhaj Youth League Norway to the Muslim community living in Norway. Celebrating the birth of Prophet Muhammad (PBUH) and the message of mercy was the main purpose of this festival. Minhaj Youth League, being inspired by the same concept being used in the Netherlands, took a step further from last year and changed the whole Mawlid event into a festival for youth and families.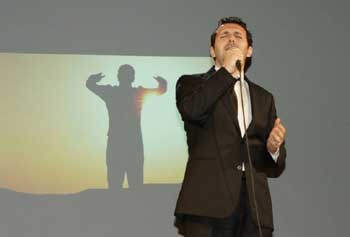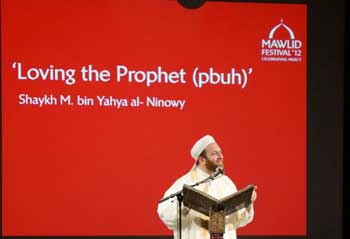 Stage secretary Khadijah Mahmood did an excellent job by anchoring the main program. A team of 30 members including Atif Rauf, Awais Ejaz, Ameer Ali, Omar Ansari, and Hamza Ansari worked hard to make programme a resounding success and made sure that everyone present could experience the celebration of our beloved`s (peace be upon him). At the end of the main program Minhaj Youth League announced the winner of an iPad and Umrah ticket competition. This was a part of the marketing campaign, which was run prior to the festival.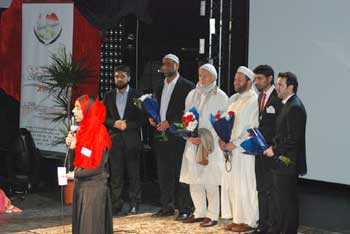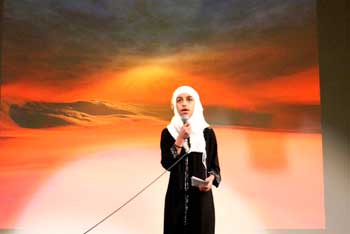 Guests
For this special event, Minhaj Youth League had invited different and famous guests, world renowned Shaykh M. Bin Yahya al Ninowy, Abdul Basit al Azhari, Adnan Sohail al Azhari, Mesut Kurtis and Peter Sanders.
Bazaar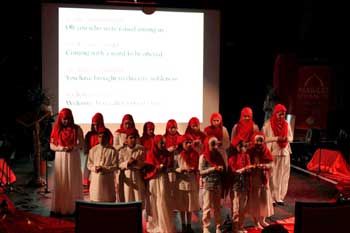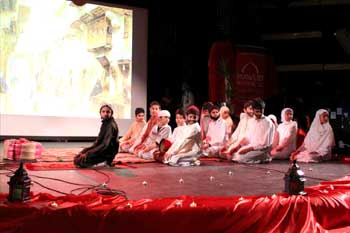 The event was held on 13th May, at Chateau Neuf, a place not so far from central Oslo. The festival lasted the whole day with different activities. The day started with different stands called 'Mawlid Bazaar'. It contained different food stands, with traditional Pakistani food, various snacks, and candies for small children. Furthermore different stands offered Islamic clothes, tasbih's, ittar, Islamic art with calligraphy, and traditional wear from Kashmir. Also, all the Minhaj forums participated with their stands, giving information about their activities and goals. The Bazaar area also had its own 'Mawlid stand', with different Mawlid accessories like, Mawlid notebooks, pens, coffee mugs, water bottles, USB memory sticks and t-shirts. The different accessories were also used during the marketing process, creating hype thus more interest.
Workshops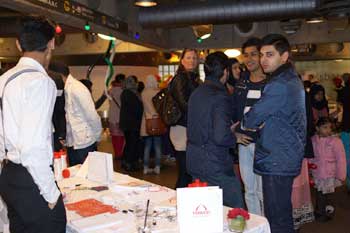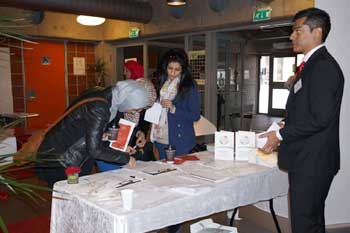 During the Bazaar, which lasted from 12 pm till 16 pm, three different workshops were held, the primary goal being to give the audience intense and mind opening lectures on various subjects.
What is Biddah (Innovation)? (Shaykh M. Bin Yahya al Ninowy)
The Prophetic message and our responsibility (Abdul Basit al Azhari)
How to launch peaceful struggle for change? (Adnan Sohail al Azhari)
These workshops along with the main programmes were shown live on Minhaj.tv so the people who were not able to participate could get a chance to gain knowledge.
Main program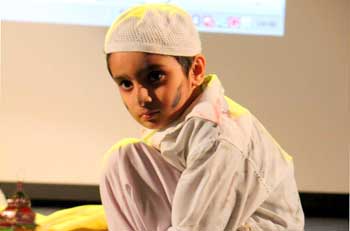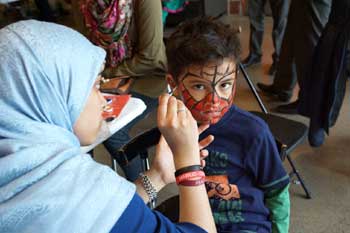 The main program started at 16 pm with a Muslim role-play under the name: 'The coming of Prophet Muhammad (PBUH)'. This act was performed by students at the Minhaj Education Center, and was widely appreciated. Further on, the main speeches continued, firstly Abdul Basit al Azhari gave a speech on 'The See rah of Prophet Muhammad (PBUH)'. Secondly Peter Sanders held a photo presentation of his remarkable work.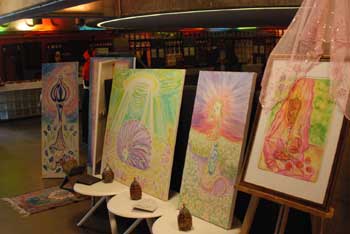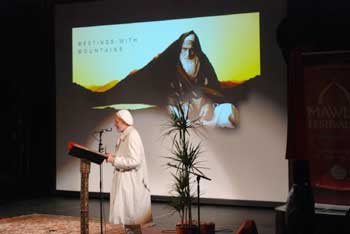 Adnan Sohail al Azhari gave a presentation about the newly started project 'Helpfeed' by Minhaj Welfare Foundation. At last, Shaykh M. Bin Yahya al Ninowy gave a speech on 'Loving the Prophet (PBUH)'. The festival then, had a perfect ending with Mesut Kurtis having a nasheed concert singing many of his famous mystic songs, and also reciting Qasida Burdah Sharif. In the end, the president of MYL Norway, Atif Rauf, presented a bouquet of roses to the guest speakers for sharing their profitable knowledge. The audience were given a 'Mawlid gift' when they left, which contained sweets and a red rose, as a sign of love and peace.
Reported by: Aqil Qadir