Meraj-un-Nabi (SAW) celebrated in Bahrain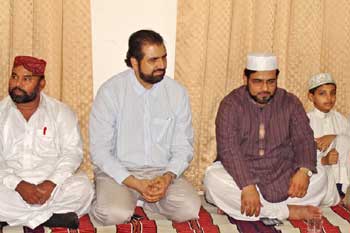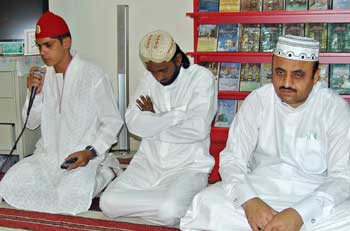 The programme was organized on June 16, 2012 to celebrate the occasion of Meraj-un-Nabi (SAW) under the banner of Minhaj-ul-Quran International (Bahrain chapter). The event formally started off with recitation of verses from Holy Quran by Hafiz Shahzeb followed by a session of recitation of Naats in which members of Minhaj Naat Council and other guests recited various beautiful Naats about the epoch of Meraj-un-Nabi (SAW).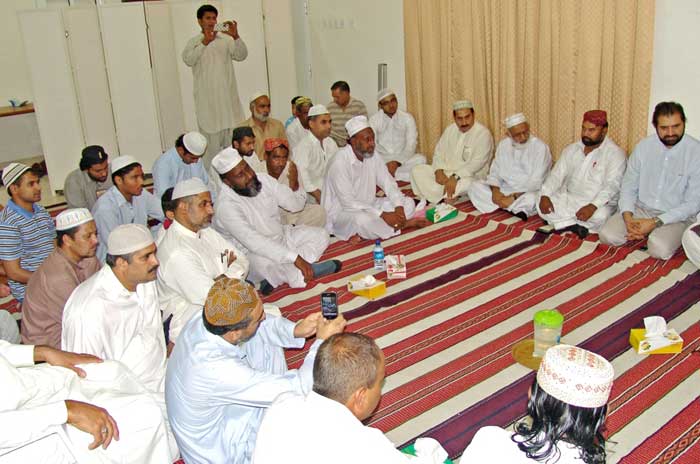 Thereafter, a selected lecture of Shaykh ul Islam Dr Muhammad Tahir-ul-Qadri on Meraj-un-Nabi (SAW) was played which the audience listened to with great interest and spiritual involvement. After the program was over, a small and graceful ceremony was held to distribute the Life Membership Certificates to new members. The new members also included first new women life member of MQI Bahrain. The Secretary General MQI Bahrain conducted this ceremony and briefly conveyed the message of Minhaj ul Quran International to the audience.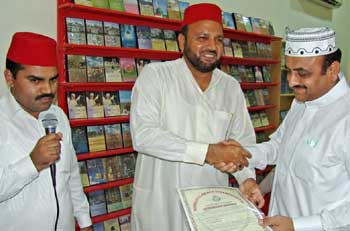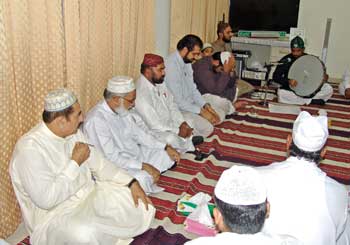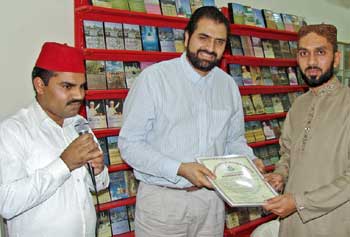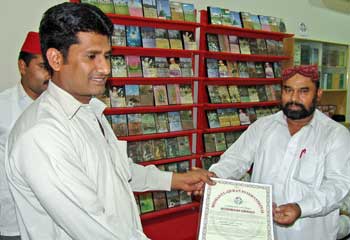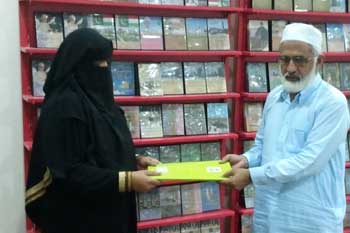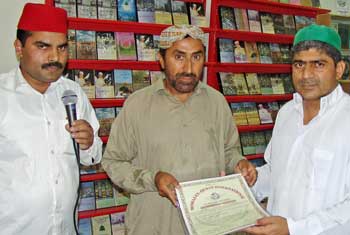 The members who received life membership certificates included Mr. Sajid Khan, Mr. Abdul Qader Basha, Mr. Ahmed Ali Nalband, Mr. Syed Shafqat Ali, Mr. Suhail Sultan, Mr. Ashraf Shakir and Mrs. Ghulam Mustafa. Certificates were presented by distinguished guests including Mr. Ashraf Bhinder (Ameer MQI Bahrain), Mr. Faiz ul Hassan (President MQI Bahrain), Mr. Yahya Javed (Nazim Gosha-i-Darood), Mr. Ejaz Mirza & Mr. Fakhr Al-Islam Malik. The president of MQI Bahrain thanked all participants for attending the programme and Amir of MQI Bahrain spoke on the importance and value of membership of MQI Bahrain. The program was attended to by a large number of people from Pakistani, Indian and Bahraini communities.
Reported By: Ashfaq Ahmad Bahtti