MYL Norway holds Conference on Karbala
Minhaj Youth League (Norway) has newly established "Lecture evening'' in a form of series. This lecture series will take place regularly in the future, insha'Allah. The main aim and intention behind these evenings is to promote true teachings of Islam to the youth and gain closeness to Allah (swt) and His Beloved Prophet Muhammad (peace be upon him).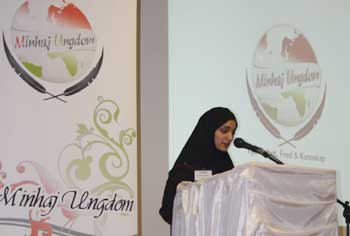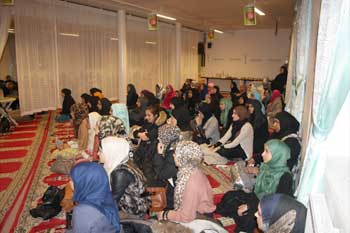 The first lecture of the evening, titled "The message of Karbala", was held at the local Minhaj-ul-Quran Center on 18th of November 2012. The purpose was to acquire more knowledge about Karbala and the Muharram month, as well as raising the youth's familiarity with the personality of Imam Hussain (AS). The evening started with recitation from the Holy Quran by Awais-us- Saqib, followed by a beautiful mankabat by Hayat-ul-Mir Khan. Furthermore, President of MYL-S, Anam Butt, delivered a biographical speech about Imam Hussain (AS). She concluded her lecture with some wonderful words and said: ''Imam Hussain (AS) is a metaphor for love, peace, tolerance and human brotherhood, whilst Yazid is a symbol of terrorism, exploitation, oppression and evil''.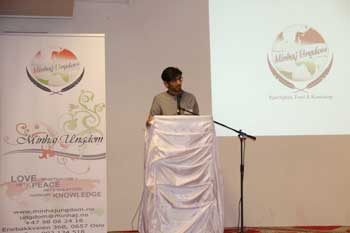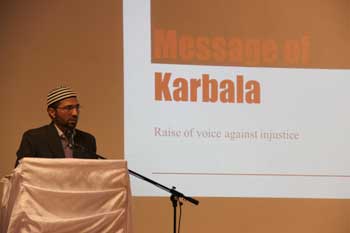 Allama Nasir Ali Awan delivered a great lecture on the main topic of the evening; "The message of Karbala''. He advised the participants to establish a bond of love with the thought and personality of Imam Hussain (AS) and to act upon the principles enunciated by him. He also emphasized that it is important to speak up against injustice and evil, but that this should be done in a peaceful manner, like Imam Hussain (AS) thought us. Hamza Ansari, Vice President MYL and the host for the evening, proceeded by introducing the Muharram compendium (in Norwegian language) launched by MYL for the occasion. This Muharram compendium was a small contribution to remind all participants about the importance and status of the month of Muharram, the epoch of Karbala and the personalities of Imam Hussain and Imam Hassan (AS). The evening concluded with Q&A session with Allama Nasir Ali Awan. Approximately 130 youth attended the gathering – both brothers and sisters, consisting of both Sunni as well as Shia participants/organizations. The gathering ended with dua by Allama Sadaqat Ali, Director MQI Oslo. After the program, MYL served fruit and biscuits with tea. The event was broadcasted Live through USTREAM.
Reported By: Iqra Mushtaq Khan