MQI (Netherlands) holds Mawlid-un-Nabi Conference 2013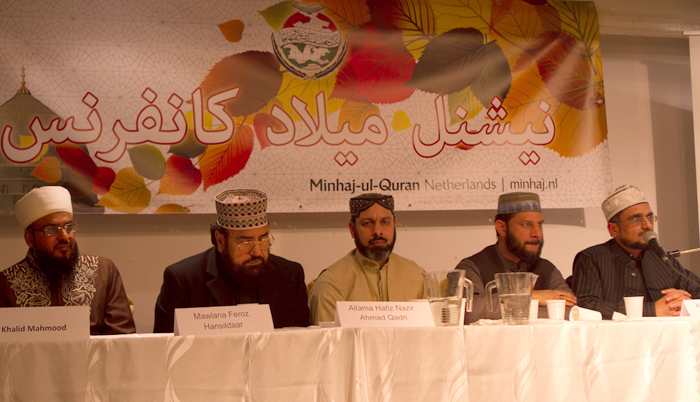 On February 10, 2013, Minhaj-ul-Quran International The Hague, (Netherlands) organized the National Milaad Conference 2013 in which Allama Hafiz Iqbal Azam and Safir-e-Europe Allama Hafiz Nazeer Ahmad Qadri were the guests of honor. Around 800 participants from around the country attended the programme.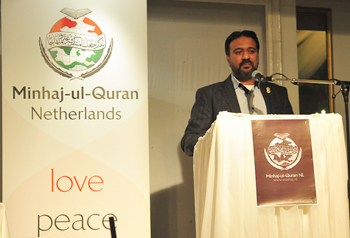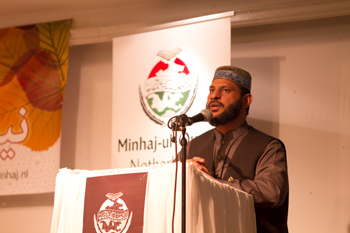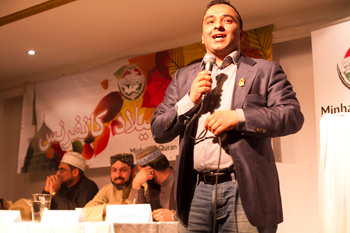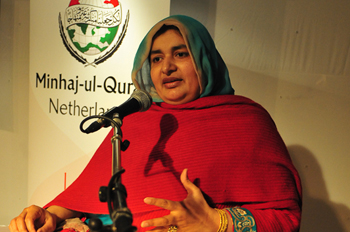 This event, which was organized during the last days of the blessed month of Rabi' al Awwal, was meant to praise and remember the blessings of Prophet Muhammad (SAW). The speeches were live translated on screen in Dutch language. Qari Asghar Qadri (Imam Minhaj The Hague) welcomed all the guests and stressed the importance of the day. Zieshaan Amanat Ali and Sheraz Malik recited the Holy Quran to commence the proceedings. Naat was recited by Shehzad Ali, Tuba Basharat, Minhaj Junior Sisters League and Minhaj Naat Council. Tasneem Sadiq (director Minhaj Institute Rotterdam) spoke about the importance of the young Companions' in spreading the message of Prophet Muhammad (saw).  Also a clip was shown of Shaykh-ul-Islam Dr Muhammad Tahir-ul-Qadri in which he in his unique style, inspired the audience with Hadith about the love for Prophet Muhammad (pbuh). Shabana Khaliq (Minhaj Women League), Khalid Mahmood (president Minhaj The Hague) and Allama Ahmad Razasahib (director Minhaj The Hague) spoke about the efforts of Minhaj-ul-Quran to spread love, peace and knowledge throughout the world, our recent struggle in Pakistan and the building Minhaj-ul-Quran is buying now in The Hague.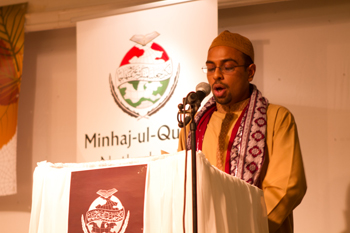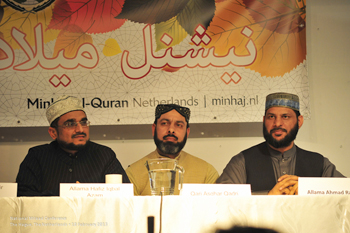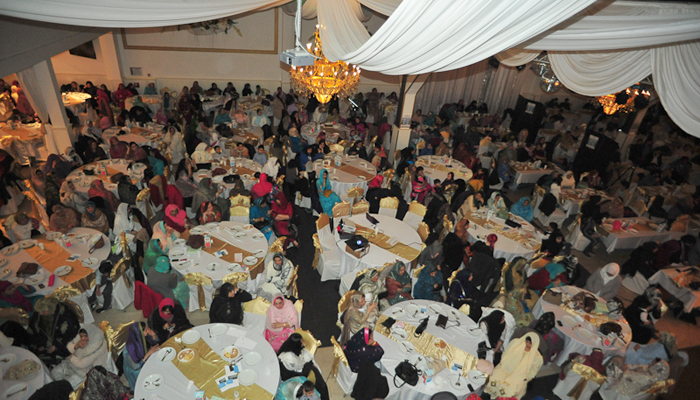 This new building will have all facilities necessary for the community: prayer hall for men and women, class rooms, wash room for dead bodies, library, office and cafeteria, religion and culture, entertainment and education facilities for the men and women. Minhaj-ul-Quran is signing the contract with the municipality of The Hague on 19 February 2013 in this regard. People donated amongst other through an auction of paintings by Kiranart. The main lecture was given by Allama Hafiz Iqbal Azam (Director MWF Europe) about the perfect model of the Prophet (saw) of living in these societies and spreading the Prophetic message of coexistence. Allama Hafiz Nazir Ahmad spoke briefly about the importance of the day, congratulated everyone and made dua.  For entertainment Minhaj-ul-Quran also organized a quiz about the life of the Prophet (pbuh), hosted by quiz master Adeel Mahmood and Minhaj Naat Council together with Shehzad Ali recited memorable Qawwalis.  The event was jointly organized by all branches of Minhaj-ul-Quran including Minhaj Sisters League, Minhaj Youth League and Minhaj Women League.