Dr Hassan Mohi-ud-Din Qadri pays a 3-day visit to Japan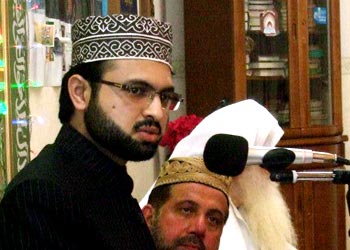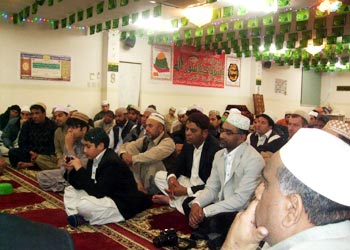 Dr Hassan Mohi-ud-Din Qadri, President of MQI's Supreme Council, paid a 3-day visit to Japan. He addressed a number of conferences, workshops and seminars during his stay. He also held a meeting with Pakistani expatriate community as well as workers of MQI.
The mega event of his schedule was a Mawlid-un-Nabi Conference (SAW), which was held under the banner of MQI Japan. Dr Hassan delivered his keynote address on the occasion.
He said that the humanity was faced with a plethora of problems. He said that so widespread and deeply rooted were the problems that from the UNO down to any NGO, all people and organizations were worried by the magnitude of the challenges. He said that the solutions to contemporary problems which had become the bane of the humanity were offered by Islam 1400 years ago. He said that it was our responsibility to strengthen our relations with the person of the Holy Prophet (SAW) and implement his teachings in our individual and collective lives to be able to resolve these problems.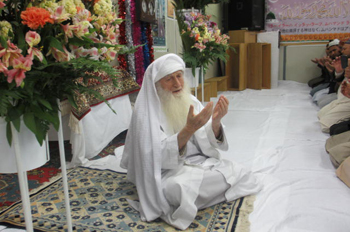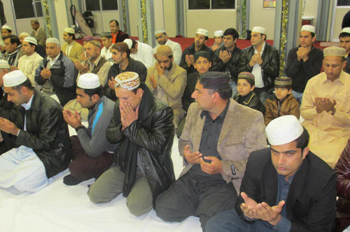 Dr Hassan Mohi-ud-Din Qadri said that societies could become the hub of peace only if we became useful to society. He said that individual reform will lead to collective reform. He said that those forces that were trying to sow the seeds of hatred, distrust and violence between followers of different faiths and civilizations were the worst enemies of humanity and needed to be taken on. He said that it must be our effort to develop larger understanding among cultures, civilizations and faiths through promotion of interfaith dialogue and harmony in the world.
During the entire length of his trip, Shyakh Namatullah, renowned spiritual personality of Japan who hails from Turkey, accompanied Dr Hassan Mohi-ud-Din Qadri. He also attended all programs with the young scholar. Shaykh Namatullah congratulated Dr Hassan on achieving his doctorate from the world renowned Al-Azhar University. He also invited the President of MQI's Supreme Council to visit Turkey. Dr Hassan reorganized MQI Japan during his visit.