Overseas Pakistanis hold sit-ins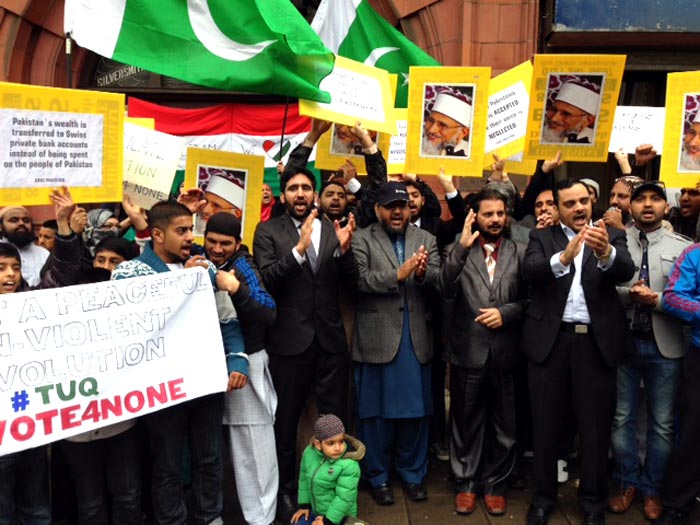 Birmingham (UK)
As election-day drew near, the hundreds of overseas Pakistanis expressed their solidarity with their beleaguered nation and its countrymen, by staging a protest at Pakistani embassies across Europe, to show their discontent and condemnation of the corrupt practices and unconstitutional electoral process, under which the elections were going to take place.
They made it known to the international community that they passionately believe in democracy and vote, but the current electoral system violated the sanctity of vote, where both the government and opposition were likely to be product of corruption.
An unconstitutional and illegal Election Commission has misused the trust of the millions of people of Pakistan living in and abroad, to validate and endorse corrupt political leaders and candidates, allowing them to contest in the elections. By abusing Articles 62, 63 and 218 the Election Commission has ridiculed the Constitution of Pakistan, on which the foundation of our nation and its democratic principles are based.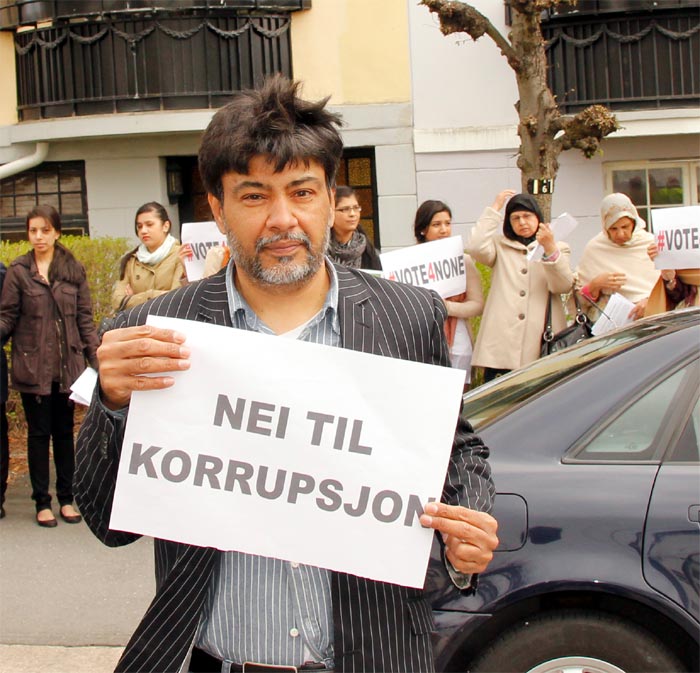 Norway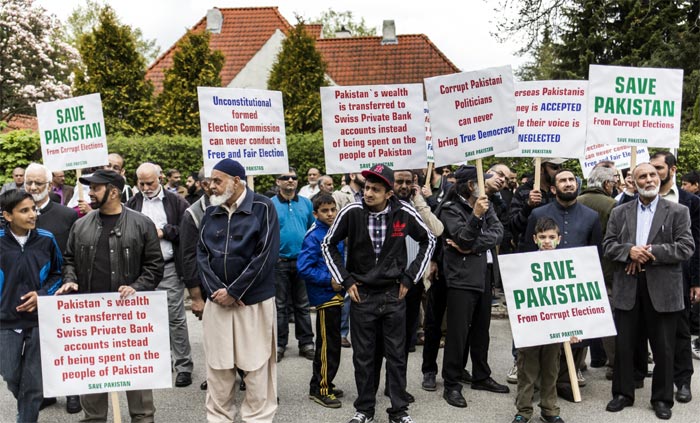 Denmark
Under the false banner of the continuation of democracy, corrupt politicians are campaigning across the country for the survival of the current system. The system under which, ineligible people will once again be given the charge of our nation, leading it into a state of economic meltdown due to bad governance. A further increase in violence and turmoil is expected due to the absence of rule of law, and a free pass to politicians to pocket the wealth of the country.
By staging protests across Europe, we would like the international community to know that the people of Pakistan strongly condemn this corrupt electoral system, and do not support a government or the opposition, which comes into power, by deceiving the nation.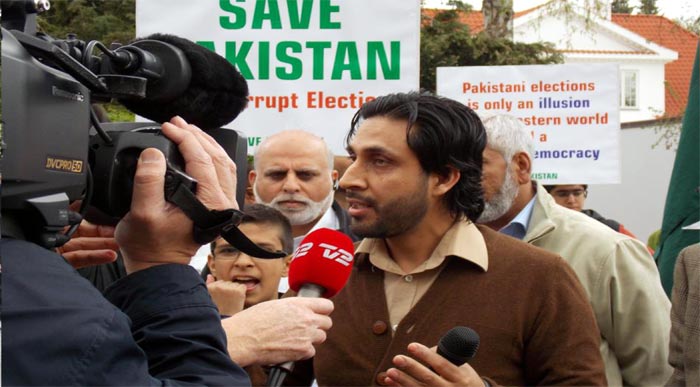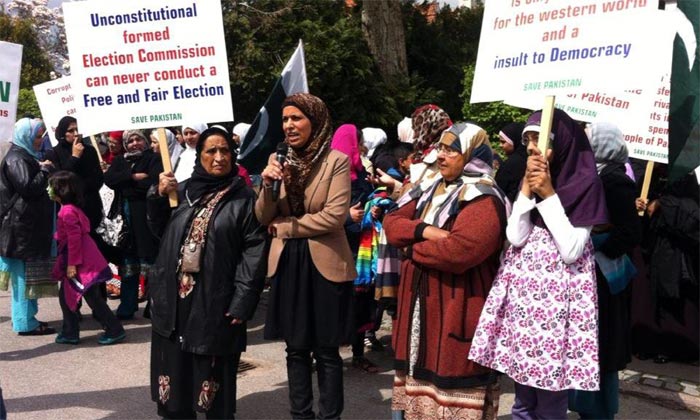 Italy
Dr. Tahir ul Qadri, through a video link, addressed the nation worldwide. He said in his keynote speech that it was for the first time in the country's history that a strong and powerful voice was raised against the current electoral system in the form of these sit-ins organized by MQI/ PAT. He said that the lines were clearly drawn wherein all political parties had ganged up to protect the status quo, while it was PAT only which was standing alone to demolish the system. He said that the old style purchase and sale of loyalties was the principal ingredient of the incumbent systems, adding that money would be used to buy loyalties of the trading horses. The nation will remember old days of Changa Manga politics of Punjab Government of that time. Dr.
Tahi-ul-Qadri's early predication about marginal change of faces has come true. Many people hoping for change have been crying for rigging but their bosses are quiet as they may have planned to go through deal to secure their share in future Government. Pakistan only needs credible, competent and courageous leadership and. Dr. Tahir-ul- Qadri said that such leadership would only emerge if current system is demolished and completely new system is put in place.
Birmingham (UK)