MAWLID Conference 2013 by MYL Norway
Minhaj-ul-Quran International Youth League (Norway) is the only youth organization in Norway which has the honor of organizing Mawlid Conference every year. Once again, for third time MYL organized prestigious Mawlid Conference ''Celebrating Mercy'' on April 6, 2013. Shaykh Ramazan Al Madni from UK, Nasheed artist, Shahid Falahi, Allama Nasir Awan and Priest Lise Tostrop Seter were among the distinguished guests on the occasion.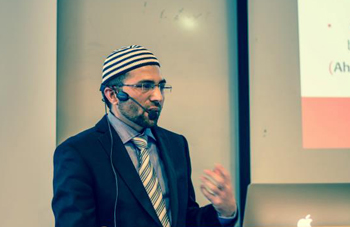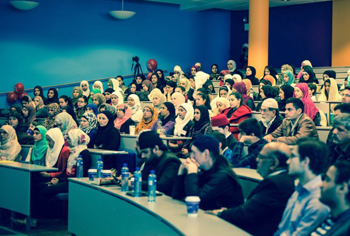 This year's theme of the conference was "Are we exceeding the limits in love of the Prophet Muhammad (peace be upon him)". Intention below this conference was to dispel the numerous misconceptions regarding Prophet Muhammad (p.b.u.h) and to instill a deeper understanding of love of the Prophet Muhammad (p.b.u.h).The conference started with recitation from the Holy Quran by Awais-us- Saqib, followed by Qasida al Burda by Hayat-ul-Mir Khan. Furthermore, Priest Lise Tostrop Seter expressed her views about the mawlid event. Sana Yaqub, team member of MYL and the host for the evening, proceeded by introducing a nasheed prepared by siblings Sobhan Butt, Husnain Butt and Saman Butt.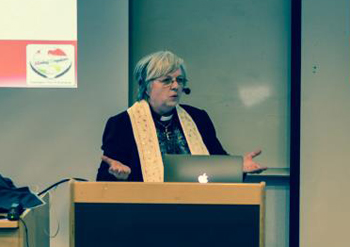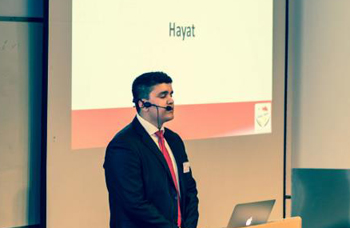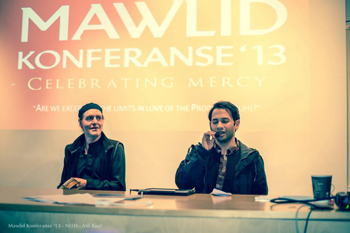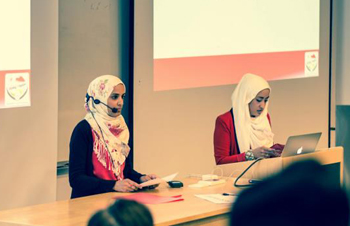 Subsequently there was a lecture delivered in Norwegian by Iqra Mushtaq Khan (team member MYL) called 'Importance of love for prophet (p.b.u.h). Shaykh Ramadan Al Madani from (UK) gave an inspiring, humorous and reviving lecture on ''Are we exceeding the love of Prophet (pbuh)''. Allama Nasir Awan from Norway also delivered a lecture about ''Practicing Sunnah in the West'' and gave suggestions to live a more conscious and greener life as Prophet Muhammad (pbuh) did. Last but not the least, the evening ended with Nasheed concert performed by Shahid Falahi.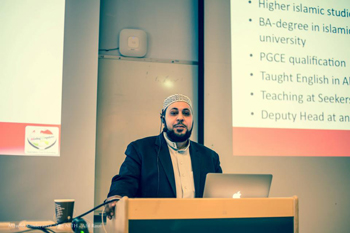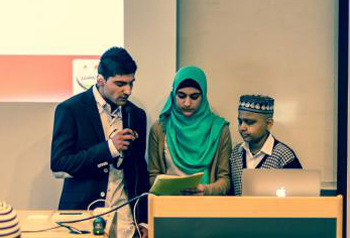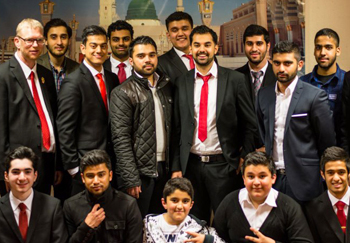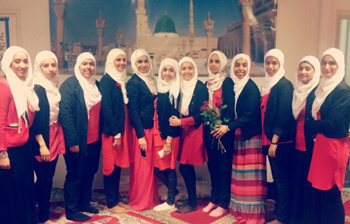 During the entire day the Mawlid conference was accessible with book and literature stands by MYL Norway. These stands also included literature production (in Norwegian language) done by MYL Norway. A Mawlid compendium called celebrating mercy, the theological and legal importance of celebrating the birthday of Prophet Muhammad (peace be upon him) and brochures; The importance of the Sunnah in Islam, Mawlid bid'ah or not, What Does Islam Say about non Muslims and Peace for humanity was available on stand. The evening concluded with special dua and a short lecture about 'How to establish relations with the Prophet Muhammad (peace be upon him)'' by Shaykh ul Islam Dr. Muhammad TahirulQadri in the form of live video.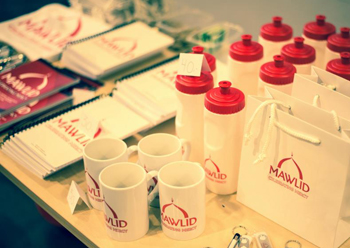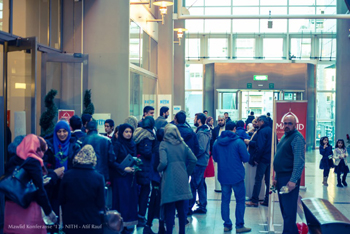 Approximately 200 youth attended the gathering – both brothers and sisters, consisting of different communities and societies. After the program, MYL served cakes and flowers to all participants. MYL Norway also used the opportunity to launch their website www.minhajungdom.no. This website will now make easier for the Norwegian Muslim youth to stay updated and connected with MYL and at least it will be easier to get the knowledge of religion through this medium. MYL Norway once again is grateful to the entire team members who made this program successful.
Reported By: Iqra Mushtaq