Dr Hassan Mohi-ud-Din Qadri addresses 'Miraj-e-Mustafa Conference' in Greece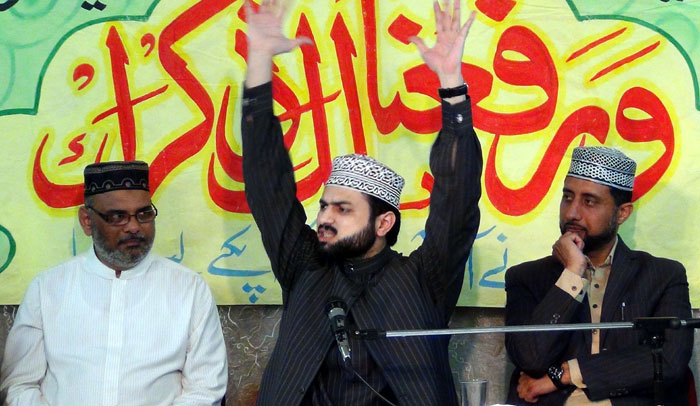 Minhaj-ul-Quran International (Greece) organized a prestigious 'Miraj-un-Nabi (SAW) Conference on June 16, 2013. Dr Hassan Mohi-ud-Din Qadri, President of MQI's Supreme Council, was the guest of honour and a keynote speaker on the occasion. Both floors of the building were jam-packed with the people who traveled from afar to listen to young scholar. Women and children were also part of the gathering. Besides MQI workers, people belonging to various walks of life including politics, business, community welfare, NGOs, journalism and faith leaders attended the Conference.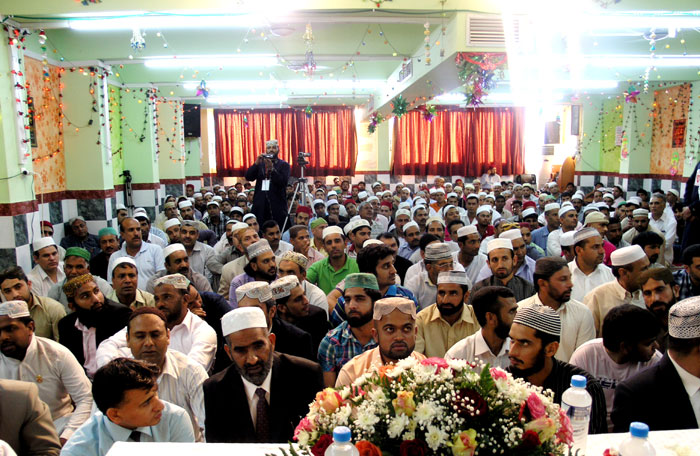 Qari Mudasar Mustafa opened the proceedings of the Conference with a recitation from the Holy Quran in his characteristically melodious voice. Khalid Mahmood Qadri conducted the proceedings of the programme. Renowned Naat Khawans who came from across Greece paid glowing tributes to the Holy Prophet (SAW) in the form of Naats that electrified the atmosphere. The audience responded warmly in ecstatic state of mind and waved to melodious Naats. Those who had the honour of presenting naat included Muhammad Arif, Nasir Akbar, Abdul Jabbar, Shakeel Qadri, Mirza Bashir Baig, Muhammad Shahzad Qadri, Fayyaz Gohar, Muhammad Adil Qadri, Hafiz Kamran, Muhammad Aslam, Hafiz Mushtaq and Sajjad Hussain.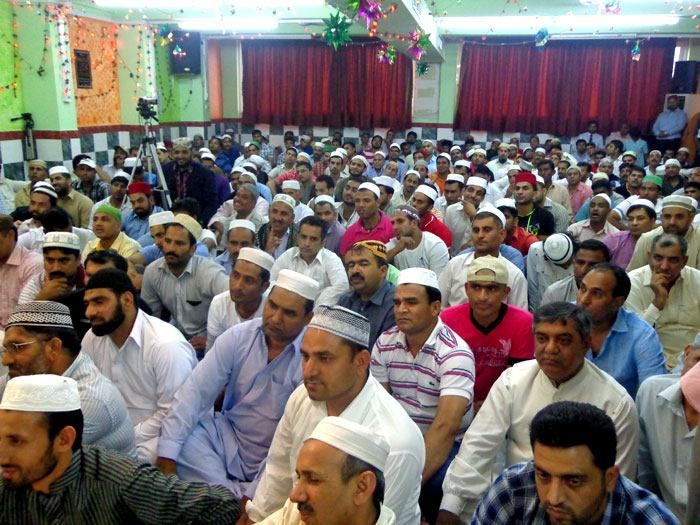 In his keynote address, Dr Hassan Mohi-ud-Din Qadri threw light on the epoch of Miraj in his unique style. His statement on the great miracle of human history was heart-touching, spiritualizing, refreshing and hugely distinctive. He put on a symbolic interpretation on 'Koh-e-Toor and epoch of Miraj'. He said that Allah Almighty summoned His beloved Prophet (SAW) Himself on the night of Ascent and it was a high point of the Prophet's mercy for and love of his Umma that he remembered them even at that time. When Allah Almighty made 50 prayers binding on the Muslims, the Prophet (SAW) kept on imploring his Lord for facilitation and ease of his Umma till they were reduced to five prayers. So much so that he described the prayer or Salah as climax of his believers meaning thereby that whosoever wants to enjoy the blessings of 'Miraj' should offer the prayers in accord with its spirit and utmost sincerity of heart.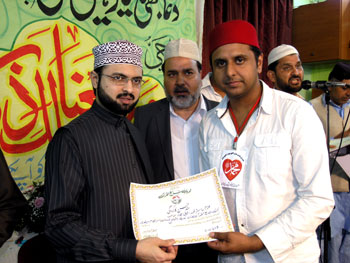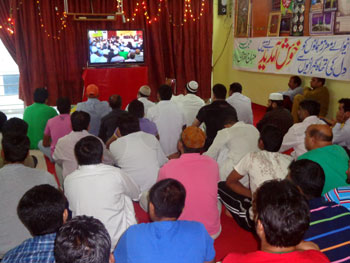 Dr Hassan Mohi-ud-Din Qadri said that Allah Almighty quenched the thirst and passion of Syedna Musa (RA) by making him see the Holy Prophet (SAW) again and again. He said that it needed to be understood that Toor could not bear the Divine Light and was demolished into piece whereas the Holy Prophet (SAW) had the honour of meeting and seeing his Lord many a time. He said that the point to be deduced from this incident is that we need to strengthen our bond with the person of the Holy Prophet (SAW) who is source of eternal blessings and spiritual favours. He said that if the Muslims hooked themselves firmly to the abiding pivot of the Prophet (SAW), no power of the world including earthquake could detach such a people from their source of strength and spiritual power.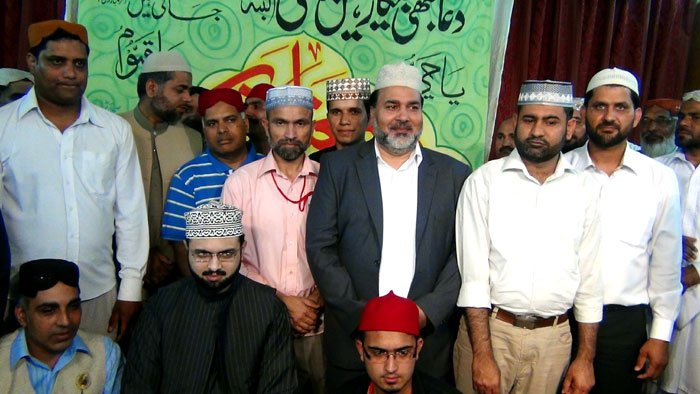 Dr Hassan Mohi-ud-Din Qadri said that MQI was engaged in efforts to promote real, moderate, and inclusive image of Islam in the world under the leadership of Shaykh-ul-Islam Dr Muhammad Tahir-ul-Qadri. He said that Dr Tahir-ul-Qadri was busy removing the blot of terrorism on the face of Islam by sensitizing the world about real Islamic teachings and how this great religion served humanity by rising above all divides. He said that Shaykh-ul-Islam's historic Fatwa against Terrorism has become a magnum opus of contemporary times that knocked the bottom from under the feet of extremists and terrorists who invoked the name of Islam to justify their acts. He said that we needed to be associated with an organization that was propagating the message of Islam in true perspective and building bridges of understanding among followers of various religions.
In the end, Dr Hassan Mohi-ud-Din Qadri distributed performance certificates among the workers of MQI. The programme concluded on Dua followed by refreshment.