Miracle of Miraj holds lessons for Muslims: Dr Hussain Mohi-ud-Din Qadri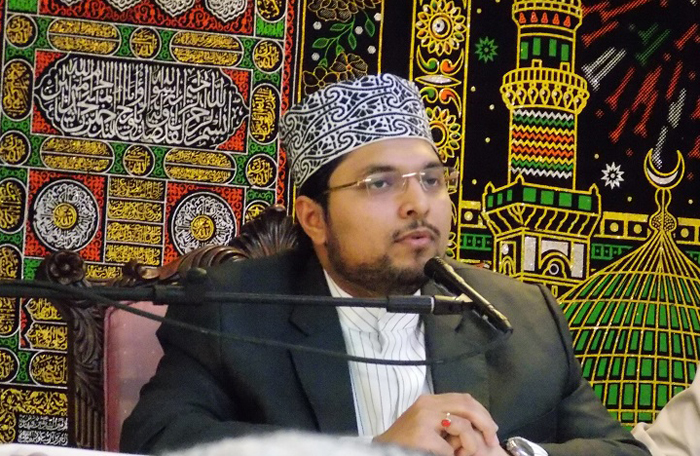 The biggest gift of Night of Ascent is prayer or 'salah'. It was the special day in the life of the Holy Prophet (SAW). Allah Almighty gifted His beloved (SAW) with prayer to make it even more special and prized. The chief highlight of prayer is that it is zenith of a believer to which he aspires. Every Muslim should not allow this opportunity to pass, be regular in offering prayers and reach his glory through it.
These views were expressed by Dr Hussain Mohi-ud-Din Qadri, President of MQI's Supreme Council while addressing prestigious 'Miraj-e-Mustafa Conference' organized by MQI Denmark at the Islamic Centre on June 22, 2013.
Ms. Fozia Abbas, Pakistan's Ambassador to Denmark, attended the programme along with her embassy staff. Abdul Sattar Siraj, Syed Mahmood Shah, Allama Hassan Awan, and Syed Naeem Shah were seated on the main stage. Allama Idrees Ahmad Al-Azhari conducted the proceedings of the programme. Qari Nadeem Akhtar opened the proceedings of this event with recitation of the Holy Quran in his melodious voice. Raja Muhammad Akbar, Syed Hussain Shah, and Ijaz Gondal had the distinct honour of reciting Naat in the honour of the Holy Prophet (SAW). Syed Mahmood Shah presented the welcome address in which he thanked all delegates for taking time out to attend the conference.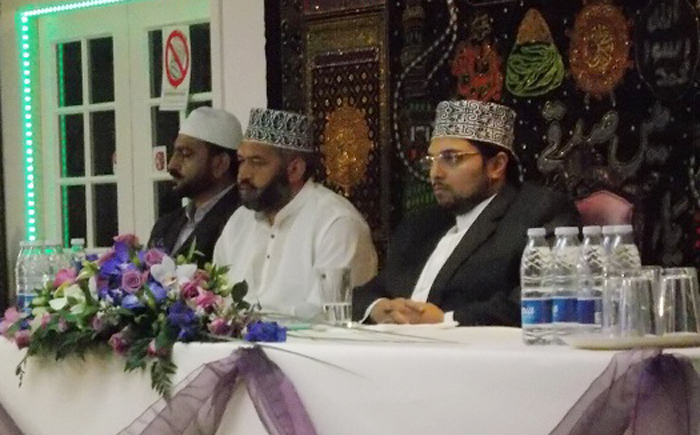 Muhammad Zuraiz Khushdil delivered a talk in Danish language on the epoch of Ascent and its meaning for facilitation of the youth present there. He said that Miracle of Miraj was a unique event in human history. He beautifully narrated various phases of journey of Miraj and threw light on the meeting between the Lover and the beloved (SAW).
Starting his keynote address, Dr Hussain Mohi-ud-Din Qadri said that there is no doubt about the fact that celebration and happiness expressed on the occasion of Mawlid-un-Nabi (SAW) is the biggest happiness. He said that we are grateful to God, for we have gathered to celebrate a day, which marked extreme happiness in the life of the Holy Prophet (SAW). He said that though Allah Almighty gifted the Holy Prophet (SAW) with many miracles and all of them are prestigious in their own right, there are particularly two distinct miracles that are worthy of special mention. One of them is the Holy Quran and the second is the Holy Prophet (SAW) himself and both are eternal miracles.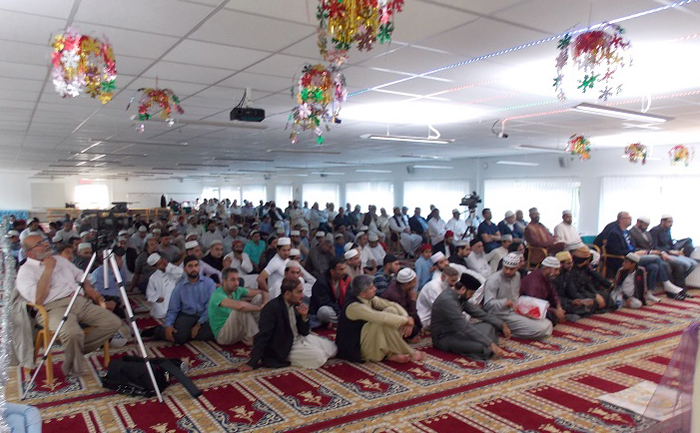 Dr Hussain Mohi-ud-Din Qadri said that the Holy Quran is such a miracle on which Allah Almighty challenged the disbelievers to challenge its authenticity and coin even a single verse or chapter comparable to its verses and chapters. He said that though the Arabs were eloquent and no one was match to them in terms of expertise and command on the language, yet they failed to produce even a single similar verse. The reason was that man, being a creation of God, was not able to share his Creator's quality of creation.
Dr Hussain said that the second miracle was in the form of person of the Holy Prophet (SAW) whom Allah Almighty sent as representation of His Being. When the Prophet (SAW) invited infidels to accept oneness of God, they asked him to present a proof to authenticate his saying. In response to their demand, the Holy Prophet (SAW) presented his person as proof on authenticity of oneness of Allah Almighty. He told them that he spent 40 years among them and if they did not find even a single shortcoming in his person during this period, his person was a proof on authenticity of God's monotheism.
Dilating upon the message of the epoch of Miraj, Dr Hussain Mohi-ud-Din Qadri said that the sight of the Holy Prophet (SAW) was lowered as well as focused on his destination during the journey of Miraj. He did not waver nor did the miracles and stunning things around him could interest him. Dr Hussain said that the message for the Muslims in this entire episode was that the worldly engagements should not allow a Muslim to lose sight of his ultimate destination. The second lesson to be drawn from this epoch relates to adoption of humility in life. Allah Almighty bore witness in the Holy Quran that despite reaching such an exalted place in the universe, the Holy Prophet (SAW) did not let go of humility.
Dr Hussain Mohi-ud-Din Qadri said that following the Holy Prophet (SAW), we should also adopt humility as defining characteristic of our lives despite getting material and spiritual progress.
The programme ended on Dua.