Dr Hussain Mohi-ud-Din Qadri addresses a Women Convention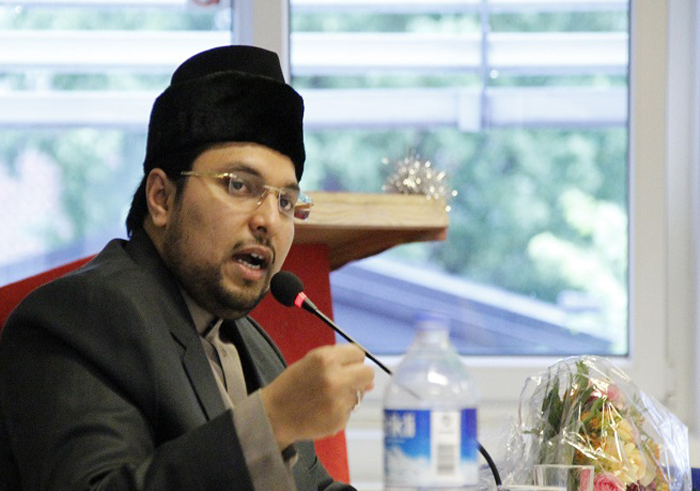 Minhaj-ul-Quran Women League and Minhaj Sisters League (Denmark) jointly organized a countrywide Workers Convention on June 23. Dr Hussain Mohi-ud-Din Qadri, President of MQI's Federal Council, addressed the Convention as a keynote speaker. The event was attended by women belonging to MWL and MSL (Denmark) from all the four centres.
In his special address on the occasion, Dr Hussain Mohi-ud-Din Qadri talked about the special status and privilege of those who were promoting Islamic message of peace, interfaith dialogue and harmony in the light of the Quran and Sunna.
The proceedings of the Convention opened with the recitation from the Holy Quran by Fatima, a student of Minhaj Education and Cultural Centre. Shabbana Ahmad, Secretary Information of MWL (Denmark) had the honour of reciting naat in the honour of the Holy Prophet (SAW). Mrs. Nafees Fatima, President of MWL (Denmark) presented the welcome address in which she thanked the chief guest and other distinguished participants for their time. She also presented a progress report of all the four centres of MWL and MSL (Denmark). All participants introduced themselves one after the other.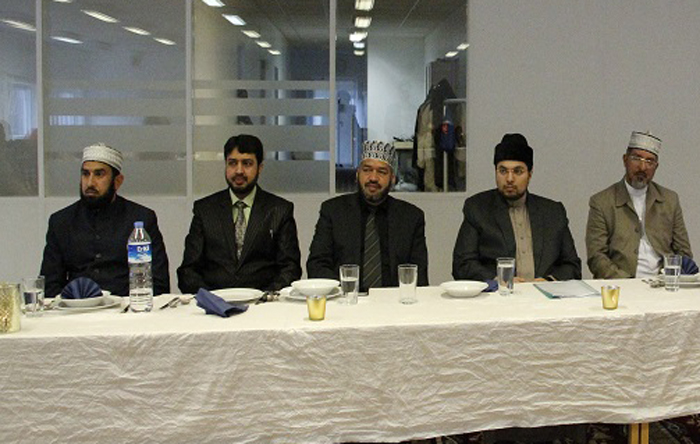 Speaking to the audience of the Convention, Dr Hussain Mohi-ud-Din Qadri said that both the forces of truth and falsehood existed in the world. He said that Allah Almighty has prescribed reward/ punishment for good and bad deeds respectively but the discretion to do either good or bad deed has been entrusted to man. He further said that performance of good deeds strengthens soul, while bad deeds reinforce and boost Satan. He said that we are followers of the people who perform good deeds, adding that we should refrain from doing things that strengthen the role of Satan. He said that if we were doing things, which were in line with what Satan would like us to do; we need to abandon those within no time and get associated with people who perform good deeds and thus nourish their souls.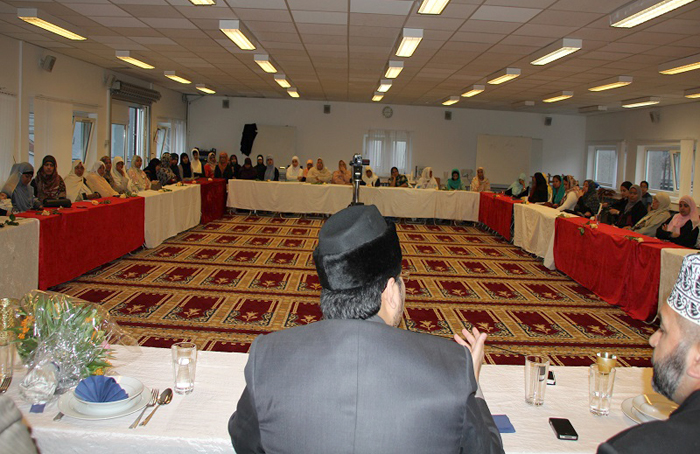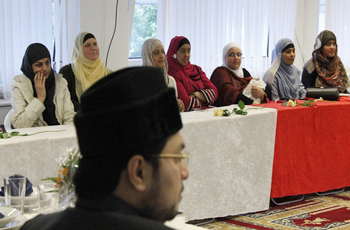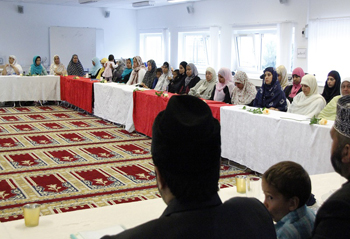 Dr Hussain Mohi-ud-Din Qadri further said that Allah Almighty chooses special people for service of religion. These are the exalted people who get the responsibility of promoting peace and building bridges in diverse and cosmopolitan societies as these values represent the essence of what Islam stands for. He said that evil forces continue to attach such people in an attempt to make them de-tracked from their chosen path. He said that we need to stand guard and not submit to temptations of greed, materialism, deceit, pursuit of worldly ambitions, biases and hypocrisy so that we help soul win in a clash with ill-commanding self. He said that this is how we could become obedient servants of Allah Almighty and His Prophet (SAW).
Mrs. Musarrat Zahoor Ahmad, President of Minhaj Sisters League, conducted the proceedings of the programme in an effective manner. The Convention ended with reception that MWL hosted in the honour of Dr Hussain Mohi-ud-Din Qadri and guests from UK.