MQI (UK) observes 'Urs' of Sayyidah-e-Kainaat (AS)
On Friday 12th July (3rd of Ramadhan) MQI Ashton-Under-Lyne (UK) arranged a programme to observe the annual 'Urs' of Sayyidah-e-Kainaat Hadrat Fatima-az-Zahra (AS) at the Ashton Central Mosque (ACM).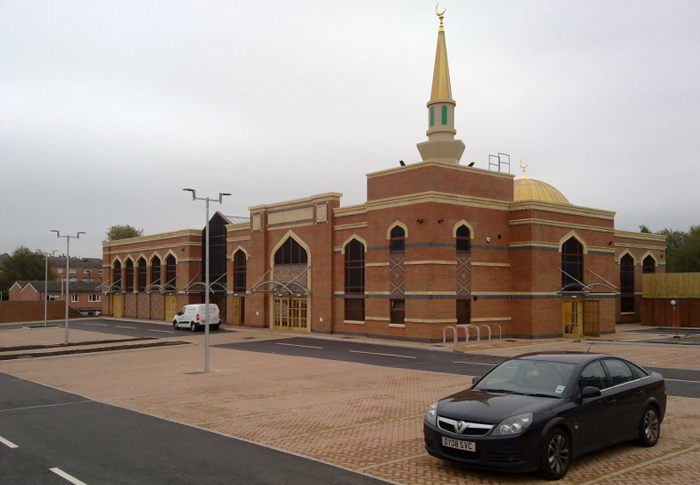 The program was a tremendous success and was appreciated by all attendees and participants. Allama Abdul Ghaffar Hazarvi commenced the program with a beautiful recitation from the Holy Quran, followed by a Naat presented by Shabaaz Hassan Warsi. Allama Ghulam Mohiyuddin Al-Azhari (Khateeb ACM) then introduced the guests and the first speech was made by Allama Sahibzada Nisar Ahmed Hussaain Sulaimani who was on a brief visit of the UK. Allama Sulaimani was warmly received by the local executives, Mosque management and the general public, as he had spent two years here between 1994 and 1996, with many notable achievements.
Allama Sulaimani spoke on the status of Sayyidah-e-Kainaat (AS) and how Allah had made her the leader of the ladies of paradise. He further explained how Sayyidah-e-Kainaat (AS) is blessed with many spiritual powers, including awareness of the plight of all daughters, daughter-in-laws, sisters, and mothers etc. Allama Sulaimani expressed concern that the Muslim Ummah had left the memory of Sayyidah-e-Kainaat (AS) to an annual event only, and forgotten the reality of the suffering of many women and girls in our society. The need of the time is to educate our girls and ladies, as well as our families and elders about life and services of Hadrat Fatima (AS). Allama Sulaimani's thought provoking talk ended with felicitations for the local management, organisers and general public.
The main speech of the program was delivered by "Safeer-e-Ishq-e-Mustafa" Hadrat Sahibzada Anwar-ul-Mustafa Hamdami. Allama Hamdami demonstrated his prolific oratory skills as well as his unique poetic work to capture the audiences' undivided attention. He spoke about the grand status of both Sayyidah-e-Kainaat (AS) and Hadrat Maula Ali (AS). He gave a thought-provoking account of the birth, life and times of Sayyidah-e-Kainaat (AS) and her supremacy in this world and the hereafter. Allama Hamdami elaborated on the closeness of Sayyidah-e-Kainaat (AS) to the Holy Prophet Muhammad (SAW). He ended his talk with some unique couplets in praise of Sayyidah-e-Kainaat (SA).
The program was also attended by Hafiz Muhammad Abdullah Awan and Shaykh Waheed Ahmed Dabbagh (Tehreek-e-Muhammadi), as well as a motivated audience of 300 men and 150 women. After the final Dua, Iftari was served to all attendees. The program proved to be a memorable event.
Reported By: Minhaj-ul-Qur'an Ashton-Under-Lyne, UK