UK: Study circles held in Walthamstow
By the blessings Allah (SWT) and His Beloved Messenger (SAW), regular classes for women have been running in Walthamstow since January 2005. Dar-ul-Ilm classes runs weekly on Mondays from 10 am-12:30 pm. These classes run throughout the year. Alhamdulillah, the attendance remains between 15-20 women per week.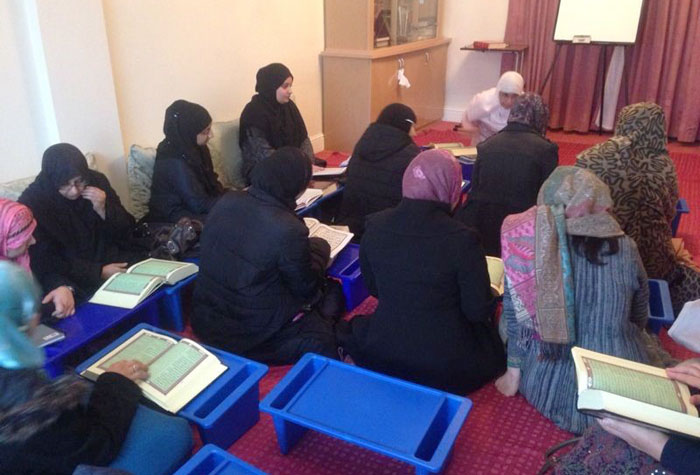 The classes are held in the current house of Ms. Nusrat Mahmood, Women League President (London), whereby the subject Tajweed-ul-Qur'an is taught by Nusrat Mehmood herself; Tafseer-ul-Qur'an, Seerat-un-Nabi (SAW) and Al-Minhaj-us-Sawi were all taught by Allama Sadiq Qureshi (former Director of Minhaj-ul-Qur'an London). Most of the Madani surahs were taught in great detail; Surah Al-Noor, Surah Al-Hujurat, Surah Al-Ahzab, Surah Al-Nisaa, Surah Al-Luqman, Surah Al-Mutmainna along with most surahs from the Amma chapter were all completed by Allama Sadiq Qureshi with exegesis. In 2013, Allama Hafiz Muhammad Zeeshan Qadri, the incumbent Director of Minhaj-ul-Qur'an International London, has continued to teach Tafseer-ul-Qur'an starting with Surah Al-Fatihah then Surah Al-Baqarah. There are some sisters who have now acquired the status of religious scholars in the local area. A number of sisters have learnt Tajweed-ul-Qur'an and now teach young children Nazira Qur'an in the evenings.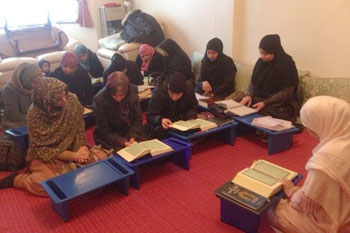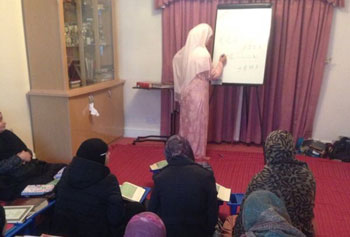 Currently in Walthamstow, there are some sisters who have now started study circles in their own homes and invite local sisters to spread the message of the faith and Minhaj-ul-Qur'an International. These circles consist of a short Durood session, knowledge about Iman delivered by that particular sister, a short clip of Shaykh-ul-Islam's speech and the message about Minhaj-ul-Qur'an's mission. Each session lasts for 2 hours. Majority of the sisters have membership of Minhaj-ul-Qur'an International. Alhamdulillah, the women who attend these classes and study circles are very much interested in learning about faith and motivated to work for the faith. These sisters are now doing 'dawah' work and inshaAllah we pray to Allah (SWT) bless them.
Reported By: Moazzam Raza