Denmark: MQI holds Gosha-a-Durood programme
On 20th of December 2013, Minhaj-ul-Quran Women League held a monthly 'Gosha e Durood' gathering for women in Valby. The stage secretary was Maimuna Kanwal. The program began in the usual way with recitation of the Holy Quran by Farva Hussain and Mrs. Mubashira Zaheer Sahiba. Then everyone recited Durood-e-paak collectively.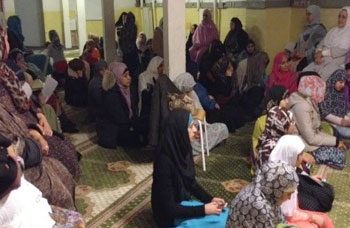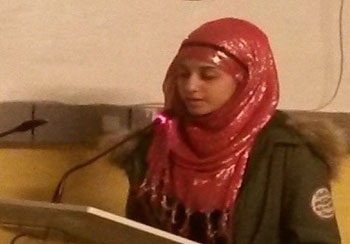 The 'mehfil' continued with Naat in the honour of the Holy Prophet (PBUH). The first Naat of the Mehfil was recited by two little sisters Anam and Munaza. Vaneeza Butt also recited a Nasheed and so did WL Vaby Vice President Kokab Uppal. The main speech by WL Valby's President Kanwal Moazzam, was about excellence of manners. She mentioned Hazrat Imam Ghazali's book 'Ahya-ul-Uloom, and the various types of manners. She also referred to Shaykh ul Islam's books and lectures during her speech. Among other things, she spoke of the importance of having a good personality and character. She said that our Holy Prophet Muhammad (PBUH) himself is a role model for the entire humanity. We need to act upon his teachings. WL Valby Joint Secr Samia Yousuf delivered a speech in Danish about blessings of Durood. She described how important it is to recite Durood.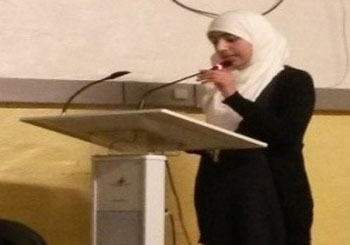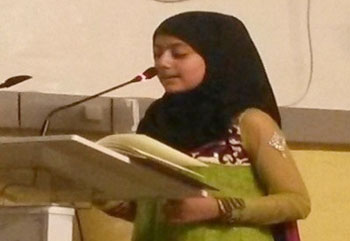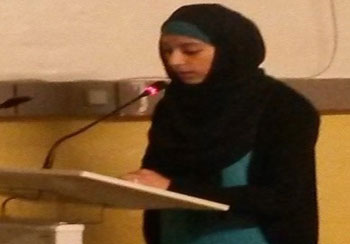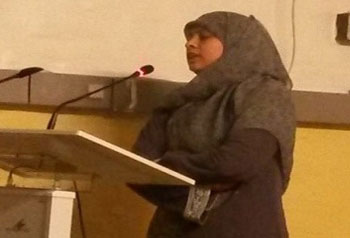 The programme concluded with a collective 'Salaam' by all the participants and Dhiker by MQI- WL Denmark President Nafees Iftikhar and at last with Dua by Mrs. Mubashra Zaheer. Mrs. Nafees Fatima mentioned that the main aim of the monthly mehfil's is recitation of Durood collectively, and Women League's mission is to spread Minhaj-ul-Quran's message of peace, interfaith dialogue and harmony.
Reported By: Komal Hussain & Anam Aroouj