Norway: Student delegation from Scandinavian Universities visits MQI (Norway)
A group of students from six prestigious Scandinavian universities who are taking their Master degree in "Religious Roots of Europe" visited the MQI (Oslo). The group was accompanied by two renowned professors from University of Oslo.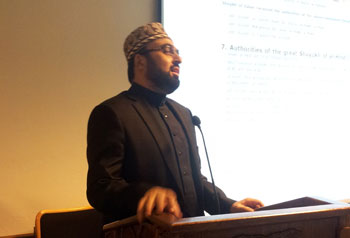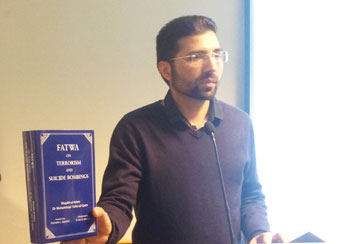 The group was introduced to the personality of Shaykh-ul-Islam Muhammad Tahir-ul-Qadri, the philosophy of MQI, its efforts against extremism and terrorism especially historic Fatwa written by Dr Qadri. The six universities are The University of Helsinki, Finland, The University of Copenhagen, Denmark, The University of Aarhus, Denmark, The University of Lund, Sweden, The University of Bergen, Norway, and The University of Oslo, Norway.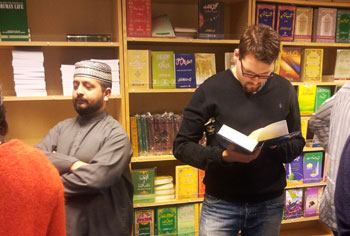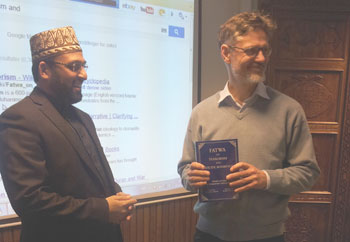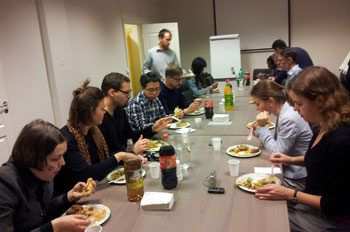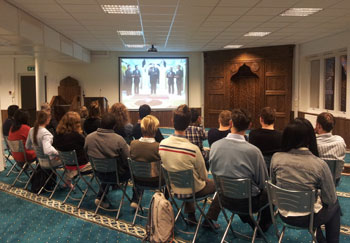 The students are research scholars of three monotheistic religions namely Judaism, Christianity and Islam. They were of the view that their visit to MQI provided them a fruitful opportunity to have better and moderate understanding of Islam. They applauded the extensive academic work done by Dr.Qadri and showed immense interest in his books. A copy of Fatwa was gifted to the group leader Professor Stig and a lavish dinner was served at the end of the visit. This visit was arranged by Nasir Ali Baghdadi (Minhajian) who is also taking this competitive Master program from The University of Oslo. Allama Iqbal Fani introduced the MQI Oslo's activities.
Reported By: Qaisar Mahmaood