None can stop movement of revolution now: Dr Tahir-ul-Qadri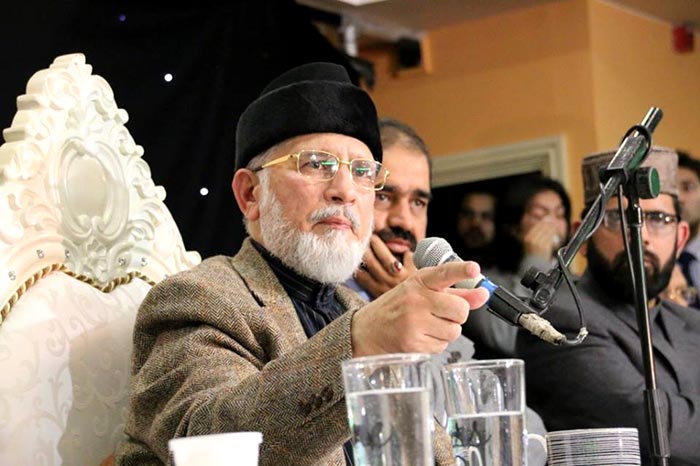 Pakistan Awami Tehreek leader Dr Muhammad Tahir-ul-Qadri has said that no matter how much hue and cry is raised, it is impossible to stop the change in the system in Pakistan. He said that the vested interests, thieves and robbers were getting united to save the system which was based on wealth, rigging and duress, adding that the courageous people of Pakistan have had enough of their shenanigans and betrayals. He said that they would not allow them to play with their destiny anymore. He said that coming age was age of green revolution ensuring the poor access to decent living and basic necessities of life in a respectable manner.
Dr Tahir-ul-Qadri expressed these views while addressing thousands of workers of PAT in Birmingham who came from across UK. The moment Dr Tahir-ul-Qadri entered the hall where he was to deliver the speech; he got a resounding welcome and standing ovation. The hall reverberated with slogans of revolution and PAT.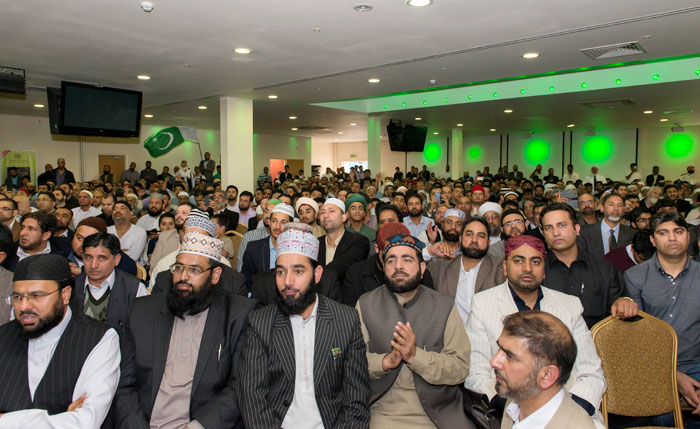 Throwing light on the broad contour of next and decisive phase of revolutionary struggle, Dr Tahir-ul-Qadri said that it was a 'moment to do or die'. He said that current system in vogue in Pakistan protected the interests of the big business, industrialists, land lords and capitalists, adding that this system would have to be sent packing to usher in an era of people's prosperity. He said that threatened by the surge of people's power, the moneyed classes had unleashed their pen pushers who were out to defame the revolutionary movement, adding that all their efforts would come to naught.
Dr Qadri said that his revolution would put an end to family dynasty and put in place a real democracy in the country. He said that after the revolution, the masses would have uninterrupted access to soico-economic justice and equality of opportunity. He said that 35 new provinces would be created and powers would be devolved to the masses at the grass-roots.