Pakistani Diaspora in Norway protests Model Town incident
June 17 was a heart-rending day when state terrorism was committed in the broad daylight at the behest of the Punjab government in which 14 people were killed mercilessly and over 125 people were injured with live bullets. This unprovoked massacre of innocent, and unarmed civilians by the government's authorities drew widespread condemnation from across the Pakistani diaspora. They were aghast at the conduct of police and their political patrons for no reason in stark violation of morality, law and the Constitution.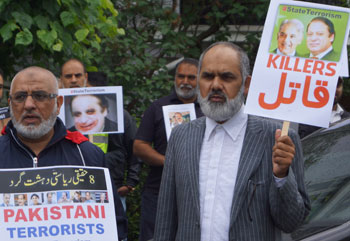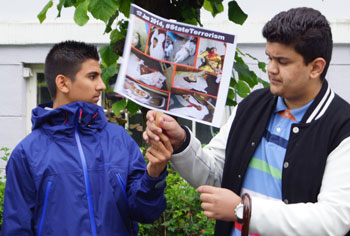 Like their fellow citizens in other countries, the members of Pakistani expatriate community in Norway held a big demonstration in front of the Pakistani embassy to protest the state terrorism, barbarism and brutality. The demonstration was attended by workers of all political and religious parties including PAT, PPP, PML-Q, PTI, Jamat-e-Islami, Jamat-e-Ahl-e-Sunnet, and men, women and children belonging to all walks of life. The protesters were carrying placards with anti-terrorism slogans written on them. They were chanting slogans against the government of Punjab. They handed over a resolution of condemnation to the embassy authorities in which it was demanded that those involved in the Model Town tragedy should be given exemplary punishments.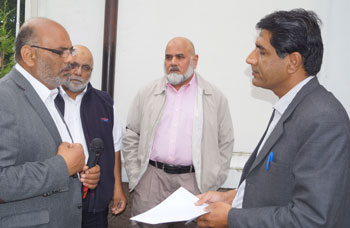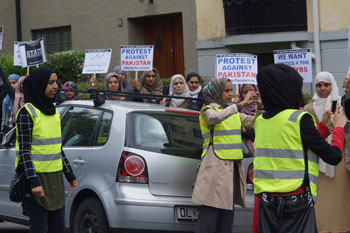 Speaking on the occasion, President of MQI Norwary Ijaz Ahmad Warriach expressed his deep sense of grief and sorrow over the heart-wrenching incident. He said that one's heart bled to see the sight of innocent people being brutally killed at the hands of the police. He said that it was hard to find a similar parallel of terrorism in the world in which those entrusted with the responsibility of protecting lives turned out be killers of people on the orders of their political masters. He said that this act of the government hung the head of the Pakistani community in shame. He, however, added in the same breath that the blood of martyrs would not go in vain and law and the culprits would be in the dock soon facing law. The representative of all political parties also condemned the Model Town incident in the strongest possible words and demanded of the strict action against those involved in the incident.
Reported By: Sumaira Iqbal