Halqa-e-Ramadan held by MWL Burnley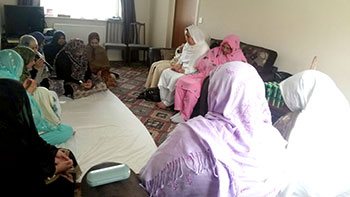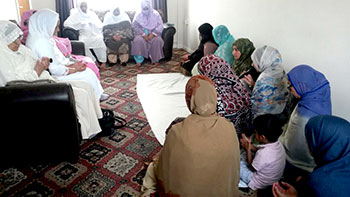 Halqa-e-Darood gatherings were held by MWL Burnley throughout Ramadan. The sisters gathered on the 24th of June 2015, for one of their weekly circles. The importance of Ramadan and how to benefit from this Holy month were highlighted throughout this blessed month.
The Mehfil was initiated with heart touching recitation of the Holy Quran with translation by Sister Aaiza Iqbal (Youth League Burnley). Sisters Zahida (General Secretary) and Aaiza both recited melodious Naats.
To follow on from this three Hadiths and their Tafseer was narrated by Sister Humera from the book 'Al-Minhaj us-Sawi' written by Shaykh-ul- Islam Dr Tahir-ul-Qadri. These Hadiths of our Beloved Holy Prophet PBUH highlighted the importance of spending in the path of Allah Almighty and it was emphasised that this should only be done to gain the Lord's pleasure.
The Mehfil concluded with greetings and salutations congregationally recited upon our Beloved Prophet (peace and blessings upon him). A heartfelt Dua was made at the end of the gathering.
Reprted by: Nahid (Media Secretary MWL Burnley)