Shuhada-e-Karbala Conference held under MQI Nelson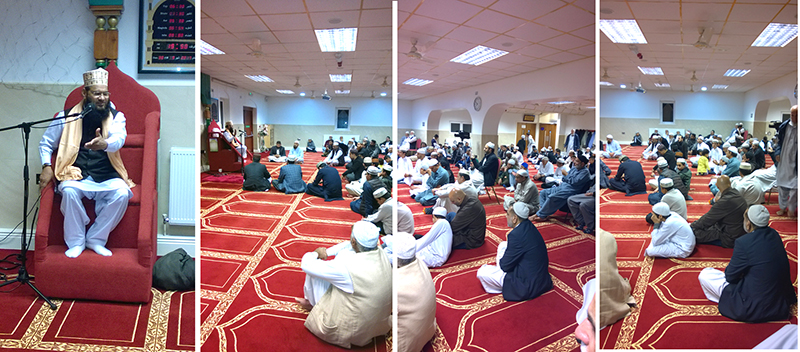 The annual Shuhada-e-Karbala Conference was held on the night of 10th Muharram at Jamia Masjid Minhaj-ul-Quran, Nelson. The main guest speaker was Maulana Hanif Saqi. The event was arranged between Maghrib and Isha and was well attended by local worshippers, Naat Khwans and other respected guests.
Maulana Hanif Saqi spoke of the obligation for all Muslims to love the Ahle-Bait. He said the Holy Prophet (PBUH) directly instructed his followers to love the Ahle-Bayt, so a true believer is the one who conforms and loves the Ahle-Bait. He said the Prophet (PBUH) in particular had incredible love for his grandsons Imam Hassan (RA) and Imam Hussain (RA) and unequivocally declared his love for them.
Maulana briefly touched on the events of Karbala and said the Holy Prophet (PBUH) had prophesized these events long before they occurred and had revealed that his grandson Hussain (RA) would be martyred. He said the best of people are those that are the best of character and the Ahle-Bayt are undeniably the best of character.
The event concluded with Isha prayers after which Langaray Hussaini was served to all attendees.