MQI represented at the United Youth Assembly in New York City
Engr. Muhammad Hafeez, Vice President of Minhaj Asian Council (MAC), represented Minhaj-ul-Quran International in The Youth Assembly, August 9-12, 2017, at United Nations Headquarters, New York City.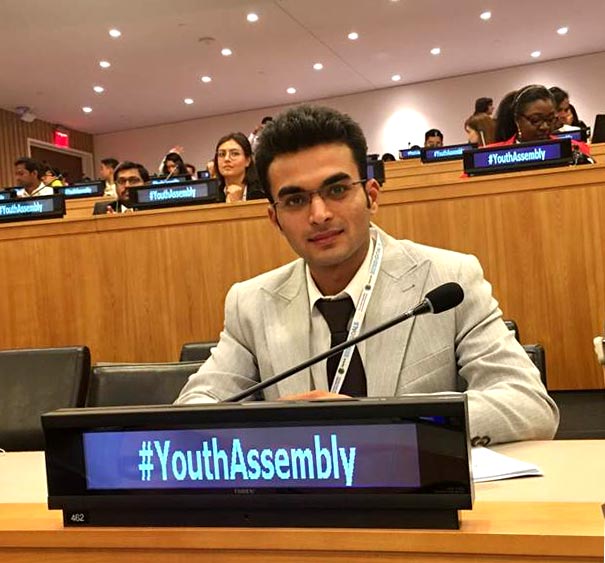 The conference explored cross-cutting issues and solutions for sustainable development in the social, economic, and environmental dimensions. During discussion with panelists, delegates from different countries, representative of other organizations and leaders from the World Bank, he explained the multi-dimensional work done by Shyakh-ul-Islam Dr. Muhammad Tahir-ul-Qadri especially work on global peace and counter terrorism. He also explained Sustainable Development Plans, Progress Growth and Goals of Minhaj-ul-Quran International (MQI).
Engr. Muhammad Hafeez informed the audience that Minhaj-ul-Quran International (MQI), for the last 37 years, is striving for the promotion of global peace, justice, inter- and intra-faith harmony, eradicating poverty and hunger, to ensure good health, quality education, women empowerment, provision of clean water, tackling extremism and terrorism, provision of social welfare and promotion of sustainable economic growth and human rights. MQI is working for prosperity and social well-being of people, giving them equal opportunities to live a life with dignity, security and self-possession.
All of goals and targets on which Minhaj-ul-Quran International is working are completely in solidarity with the noble cause of sustainable future and the resolution adopted by the General Assembly on September 25, 2015.
Muhammad Hafeez further said that Minhaj-ul-Quran International embarked on this collective journey with all countries and all stakeholders, using our consultative status at United Nations to implement this plan of action for People, Planet and Prosperity. He said that we appreciate the high scale of ambition of the universal agenda. MQI is determined to end poverty and hunger in all forms and dimensions. MQI is determined to protect planet from degradation and depravation and to ensure healthy life for everyone. We are determined to foster peaceful, just and inclusive societies. We are determined to join all efforts to participate in transforming our world: the 2030 Agenda for Sustainable Development. As MQI embark on this collective journey, we pledge that no one will left behind.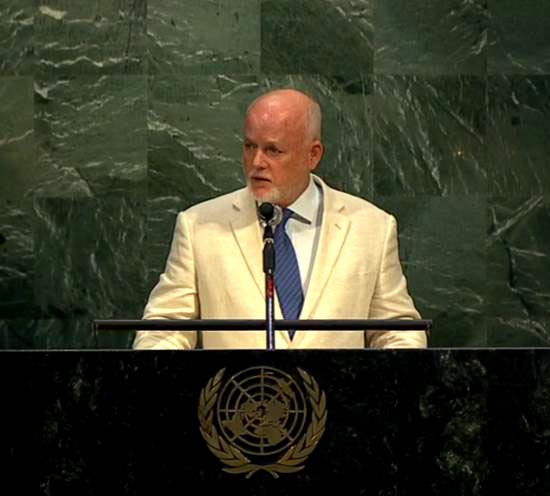 Mr. Peter Thomson president of United Nations speaking at the Opening Ceremony of 2017 Youth Assembly.
The MQI representative visited the Permanent Mission of Sri Lanka to the United Nations in New York on August 14, 2017 and had very successful meeting with Dr. A. Rohan Perera Ambassador & Permanent representative of Sri Lanka to United Nations. Mr. A Sabarullah Khan Ambassador & Deputy Permanent representative and Mr. Madhuka Wickramarachchi First secretary of Sri Lanka Mission was also present in the meeting.
In the meeting, they discussed the global issues and solutions for the sustainable development. Dr. A. Rohan Perera appreciated the remarkable work done by MQI and said Sri Lanka Mission will support and endorse all of the activities by MQI in achieving Sustainable Development Goals at United Nations. They agreed upon for the mutual struggle in achieving sustainable development goals.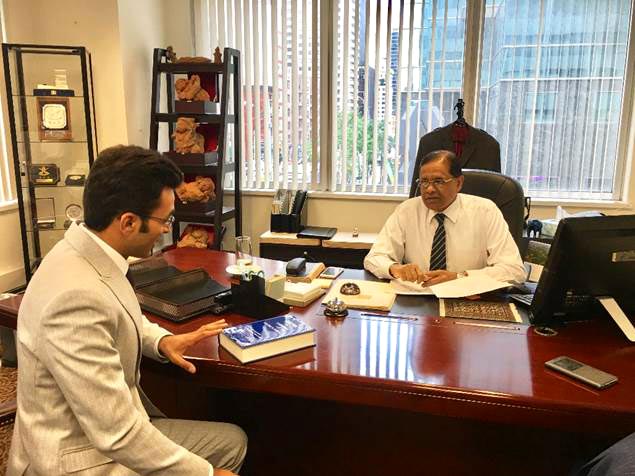 Mr. Muhammad Hafeez meeting with DR. Rohan Perera Ambassador & Permanent Representative of Sri Lanka Mission to UN in his office, New York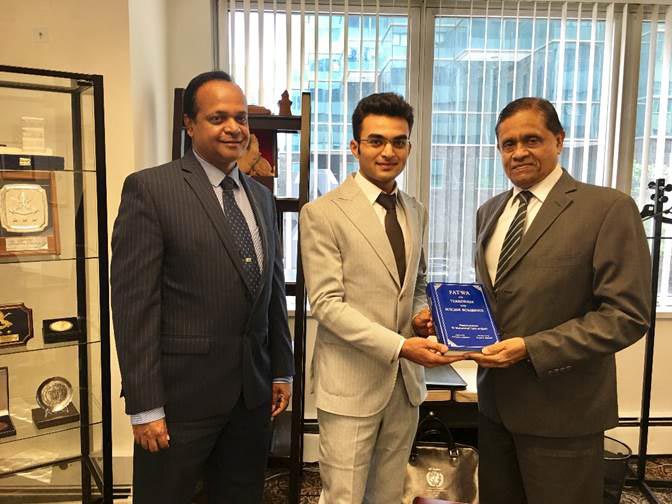 Mr. Hafeez presenting Fatwa to Dr. A. Rohan Perera Ambassador & Permanent Representative of Sri Lanka Mission to United Nations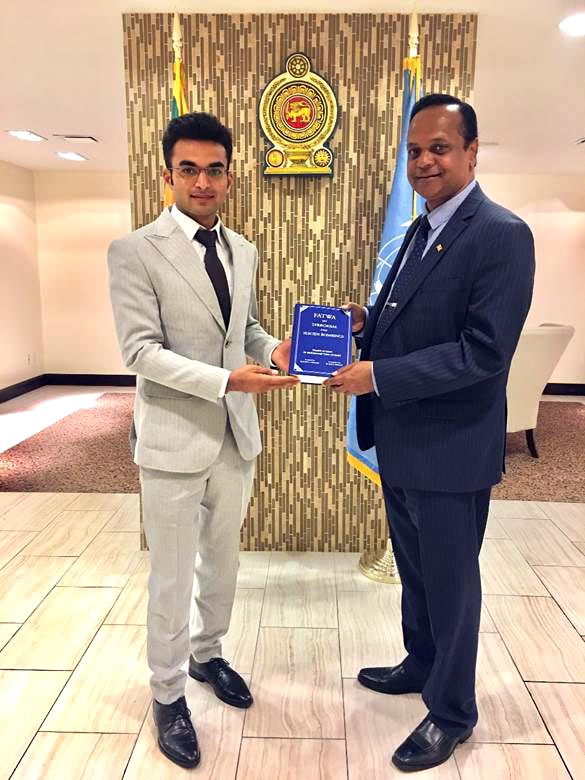 Mr. Hafeez presenting Fatwa to Mr. A. Sabrullah Khan Ambassador & Deputy Permanent Representative of Sri Lanka Mission to United Nations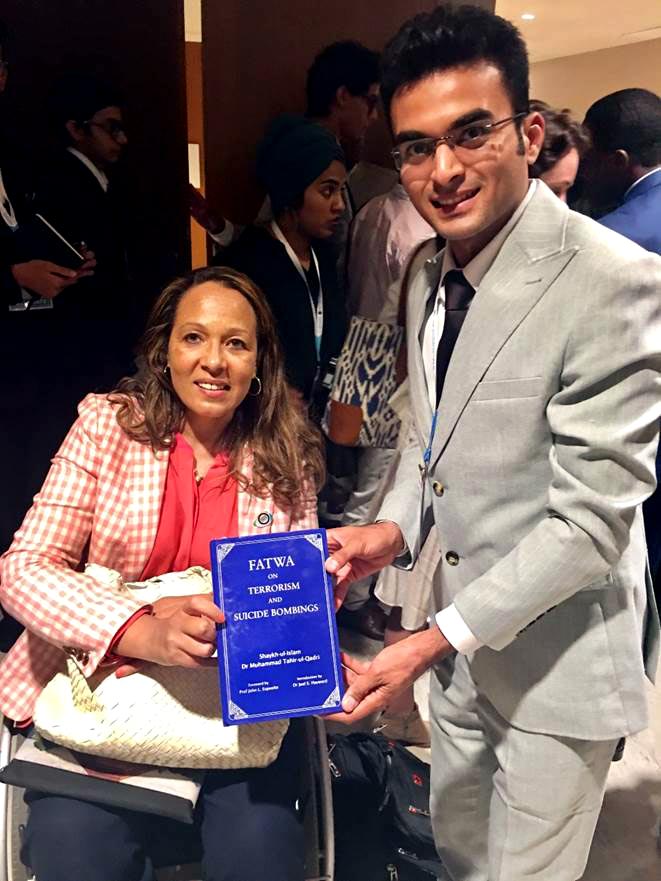 Presenting Fatwa to Ms. Charlotte McClain-Nhlapo Disability advisor for the World Bank Group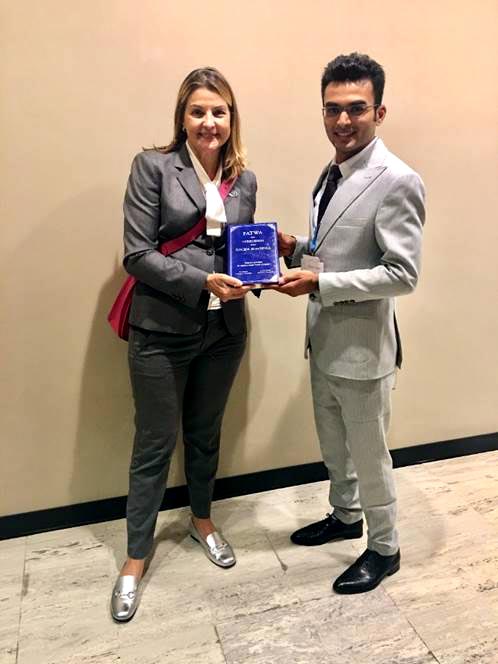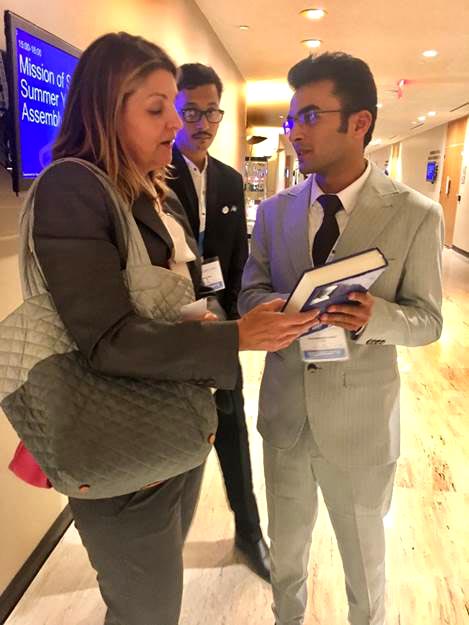 Presenting Fatwa to Ms. Angelica Silvero Head of the World Bank Group Speakers Bureau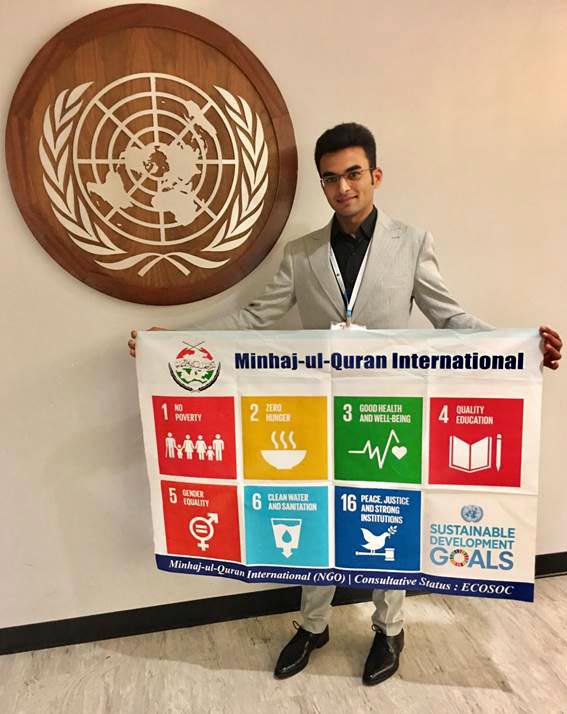 The Sustainable Development Goals of Minhaj-ul-Quran International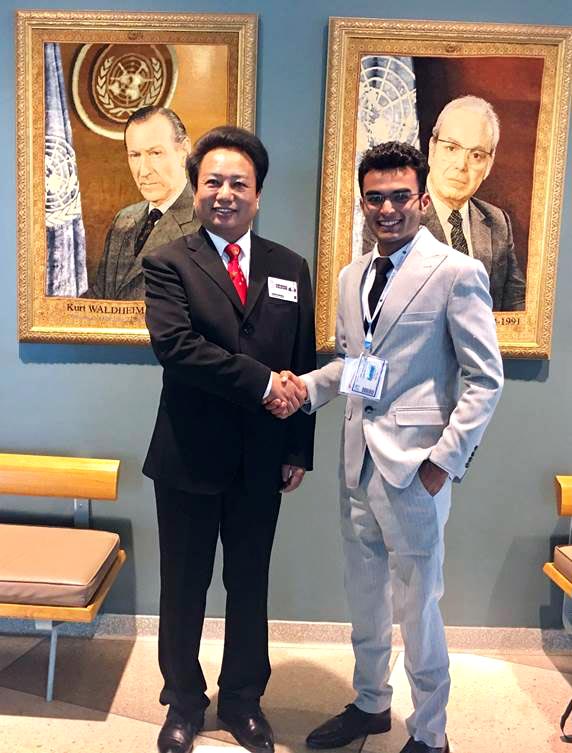 Meeting Mr. Wenke Chen, Director of One Belt and One Road National Financial Operation Office Advisor of United Nations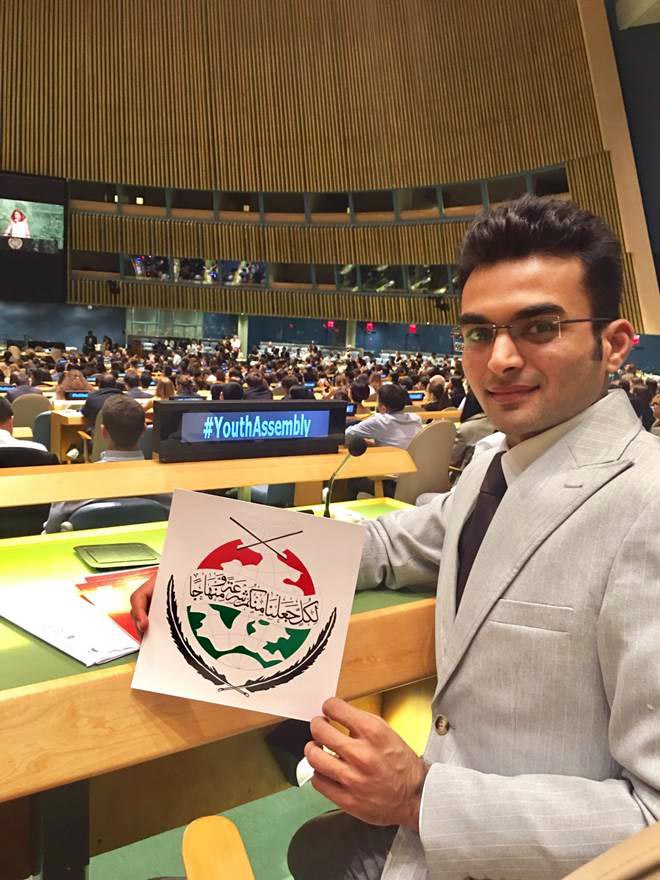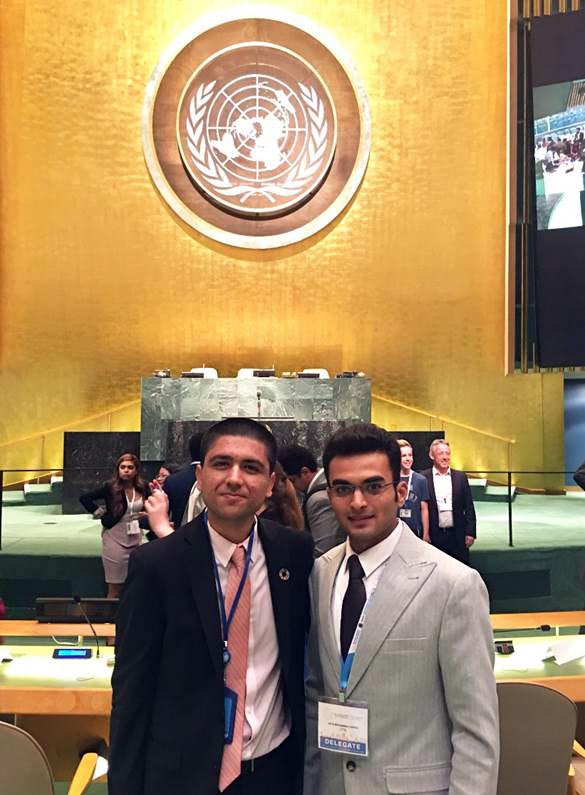 with Mr. Shoib Rizvi, Peer Mentor at the Youth Assembly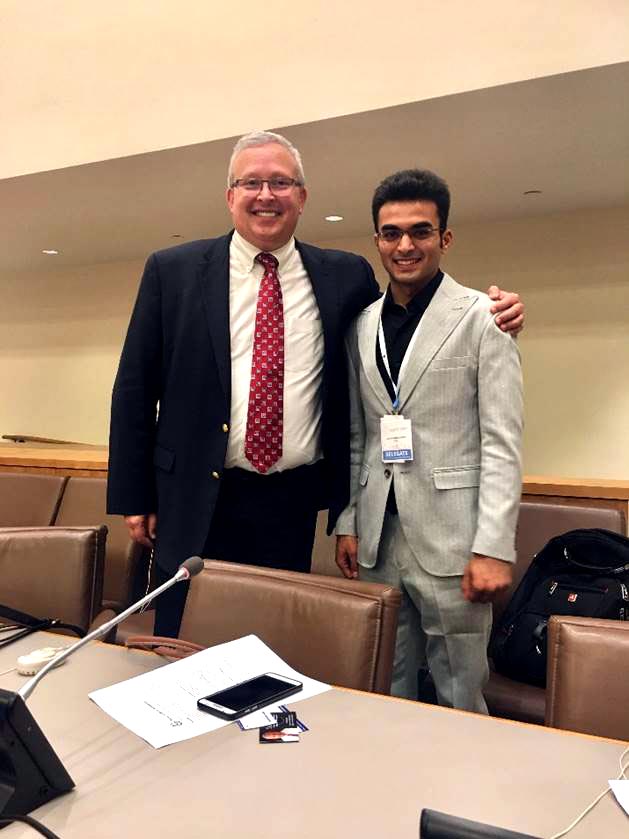 Mr. David Baxter, Public-Private Partnerships specialist- very impressed with MQI work