Canada: Martyrdom Conference held to pay tributes to martyrs of Karabla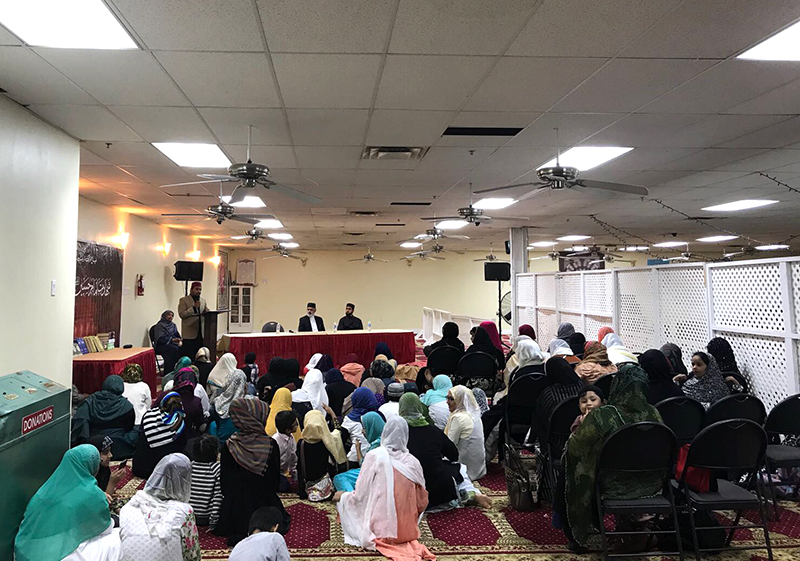 With the grace of Allah Almighty, Minhaj-ul-Quran Women League organized a gathering of Martyrs' Conference Held under the supervision of President MWL Rana Khan. The proceedings of the programme got underway with recitation from the Holy Quran by Sana Shafiq. Sister Rabia Awan translated the Quranic verses. Sister Shama Baseer recited Hamd and Sabra recited Qaseeda Burda Sharif in a moving voice that moved hearts.
Sister Rana Khan conducted the proceedings of the programme. She read many Sufi poems to play tributes to Sayyiduna Ali (AS), Sayyiduna Imam Hussain (AS). She narrated many incidents of the tragedy of Karbala.
Three scholars from MQI were invited to make speeches and enlighten the audience on different aspects of the Karabla tragedy. The speakers threw light on the philosophy of martyrdom of Imam Hussain (AS) and what it means in the larger context of today's world. They said that the tragedy of Karbala drew a line between the forces of truth and falsehood, adding that this division will continue to exit till the Day of Judgment. They also answered the questions of audiences satisfactorily.