MQI (Dundee) organizes 'Call of Duty' event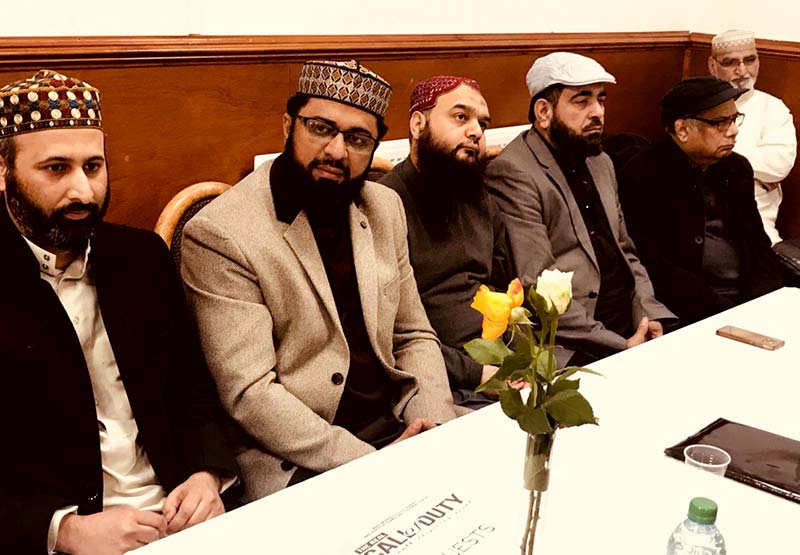 The event titled "Call of Duty" was organised by Minhaj-ul-Quran Dundee on Feb 25, 2018 at Scottish Islamic and Cultural Centre, which was aimed at the young adults aged 13-25. It was brought together under the supervision of President Minhaj-ul-Quran Dundee Talat Mahmood and youth in charge Allama Adeel Qasmi. Youth gathered from all over Scotland including Glasgow, Coatbridge, Fife and Dundee to participate and gain Islamic spiritual knowledge. This was the second biggest event after Al-Hidayah in Scotland with over 70 participants including female in attendance.
The content of this event included Qiraat, speeches, nasheeds and poems all aimed to increase the knowledge and motivation of the audience. Great emphasis was given to the importance of actively gaining knowledge and building connections with institutions and scholars who can help reach these goals.
Speakers shared their own experiences on how they became closer to the Deen and advised the audience on how they too can do the same. President Minhaj-ul-Quran Scotland (RCC) Allama Shahid Babar also uttered a few words of encouragement and congratulated the organisers for a successful event. It was stated by the Chairman SICC M Khalid Yousaf that it was vital to have such gatherings so that we can equip our youth with the right knowledge so that they can go into society and spread the true meaning of Islam. Hafiz Abid Awan also appreciated everyone's effort and participation.
Hammad Mahmood and Sehrish Mahmood conducted the proceedings of the programme. The speakers who spoke to the participants were Saif Suleman (Coatbridge), Haneen Fatima (Glasgow), Yaqoob (Glasgow), Absaar Younis (Dundee), Hajjrah (Dundee) Zeeshan Mahmood (Dundee).