USA: MQI Dallas promoting peace & harmony in Ramadan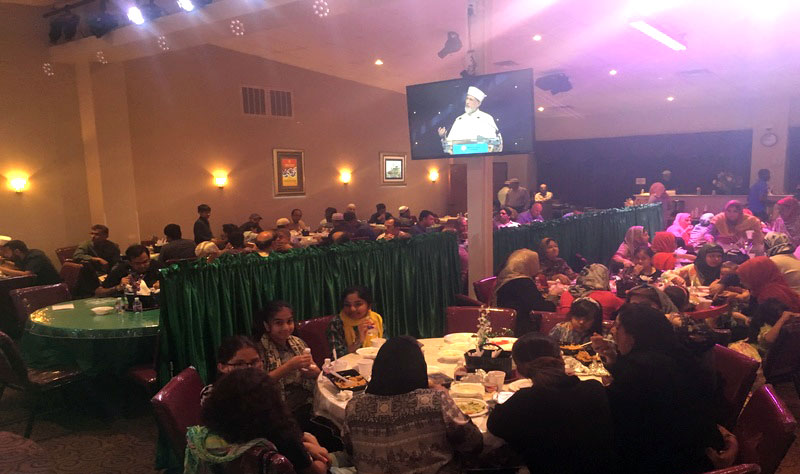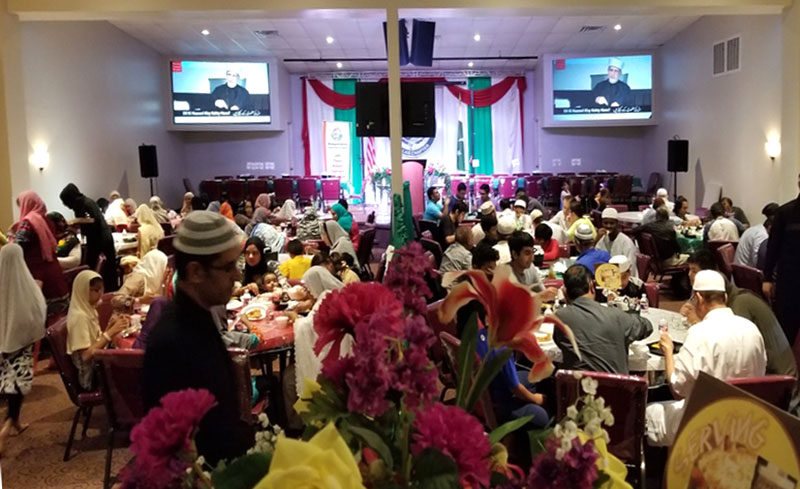 "Ramadan is a month of mercy, enormous blessings and salvation from hell. Ramadan is a collection of Allah's blessings and rewards, a month where the faithful should endeavor their best to make the most of this rare opportunity. This is the month of patience, sacrifice, self-control, and empathy. We have to determine how we can enrich ourselves with Allah's blessings, how we can do as many deeds as possible, how we can reorganize and reform our personality, conduct, and behavior in these blessed 30 days."
With this great message and blessings of Shaykh-ul-Islam Dr. Tahir-ul-Qadri, the founder of Minhaj-ul-Quran International, the management of Minhaj-ul-Quran Community Center Dallas has the honor to serve the diverse community of the Dallas Fort Worth Area with daily iftar, as well as dinner on the weekends in this blessed month of Ramadan.
A large number of people from diverse ethnicities come to break their fast on a daily basis in the first and second Ashrah. The short lecture clips of Shaykh-ul-Islam Dr. Muhammad Tahir-ul-Qadri were shown on the topics of how to consume oneself in the recitation of the Quran, the significance of prayer, how fasting helps a person develop purity and piety both outside and inside, and how to strive for a heart that yearns for Allah's blessings, pleasure, and His meeting. In addition, on the 3rd Ramadan, a lecture clip on the explanation of the different titles of Sayyida Fatima (Batool, Zahra, Fatima), the beloved daughter of the Holy Prophet ﷺ was also shown to the audience in the remembrance of Sayyida Kainaat Fatima al-Zahra (R.A)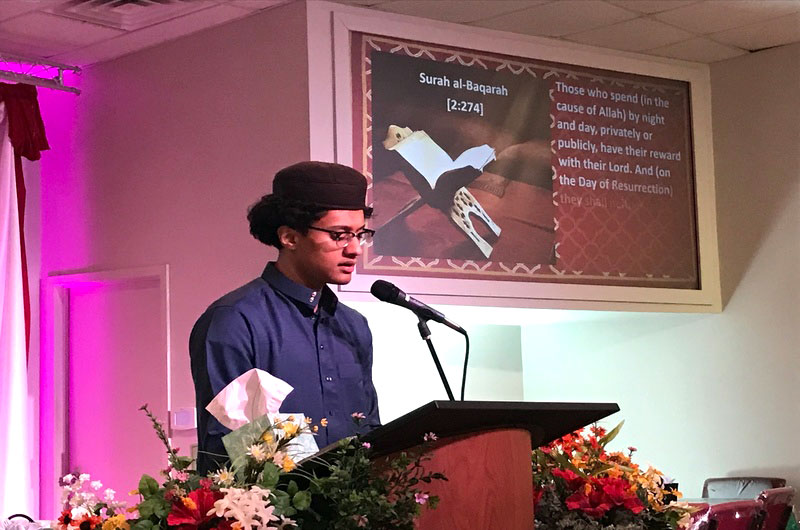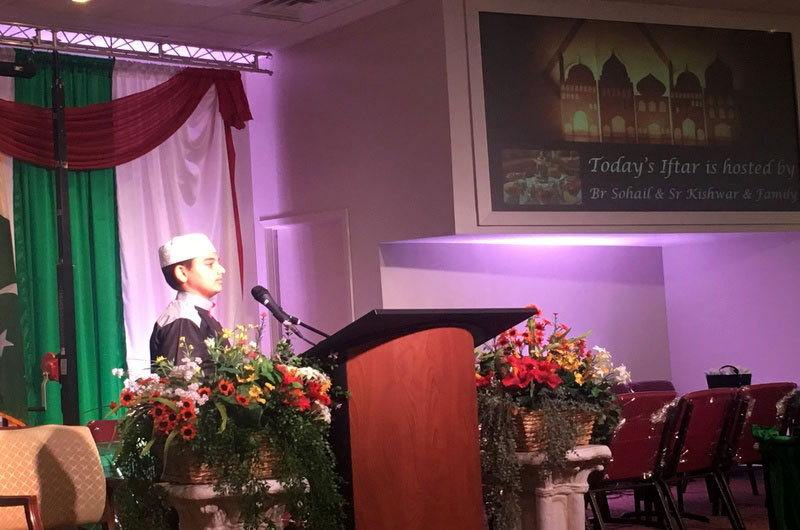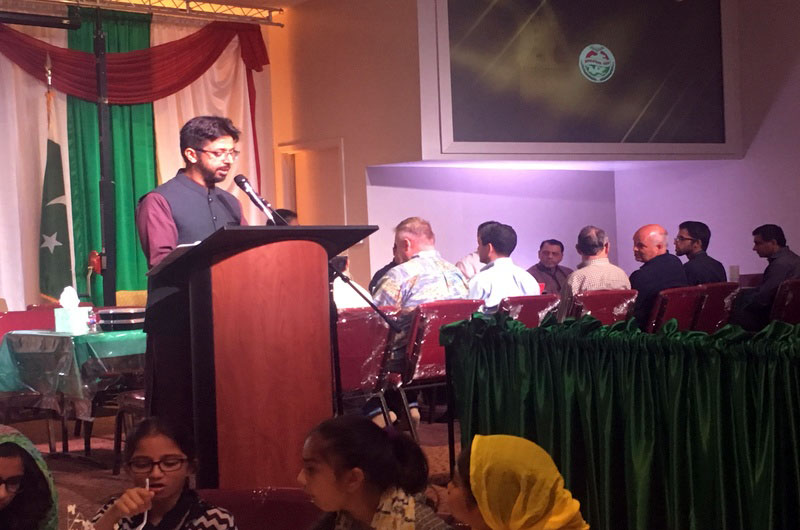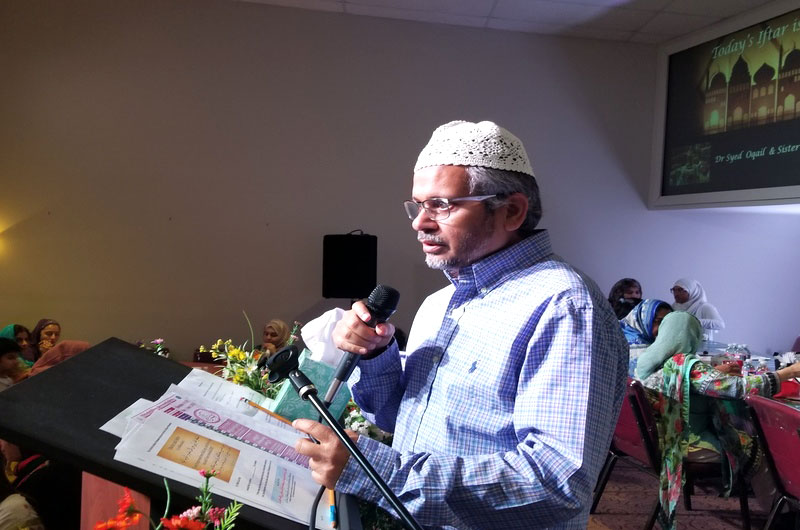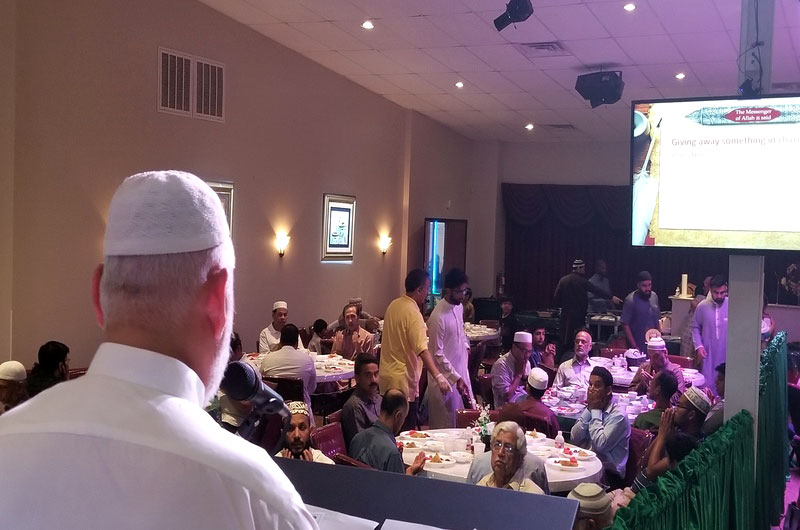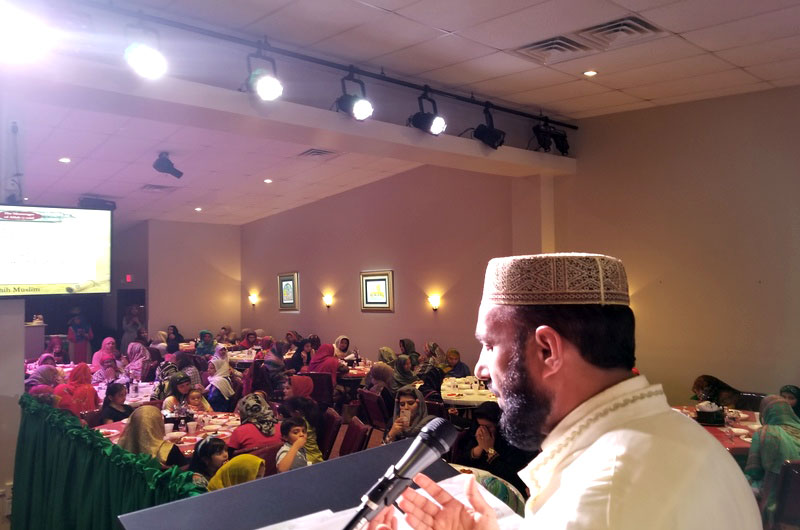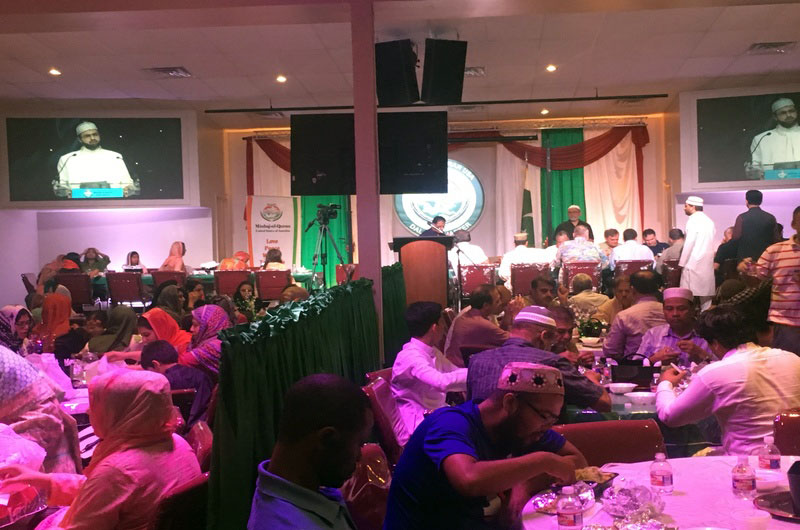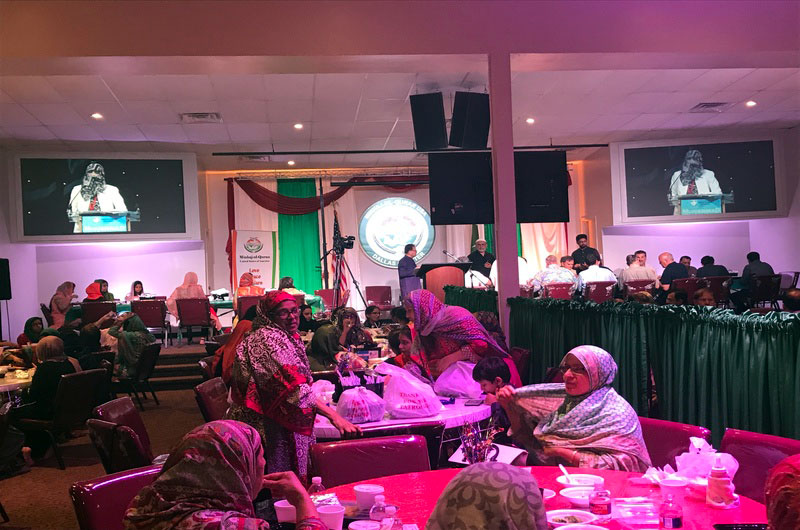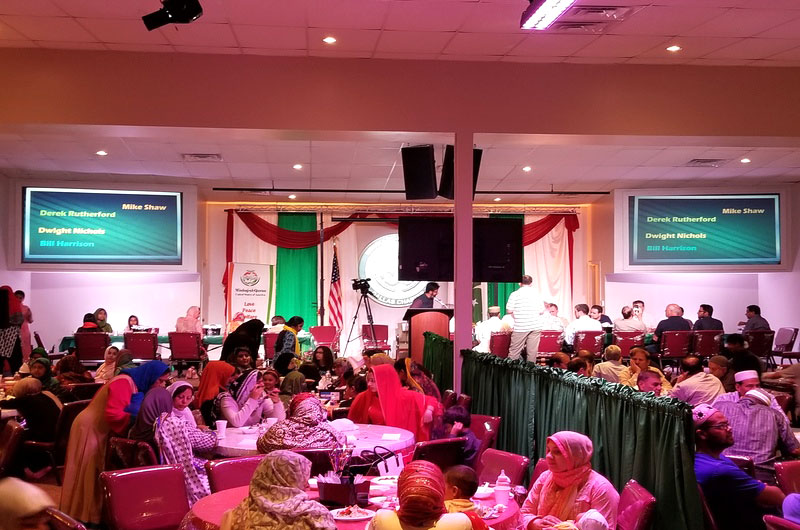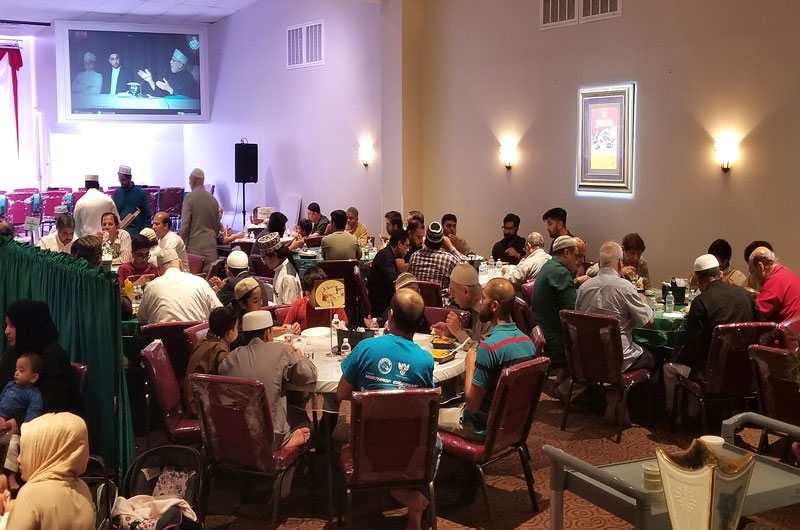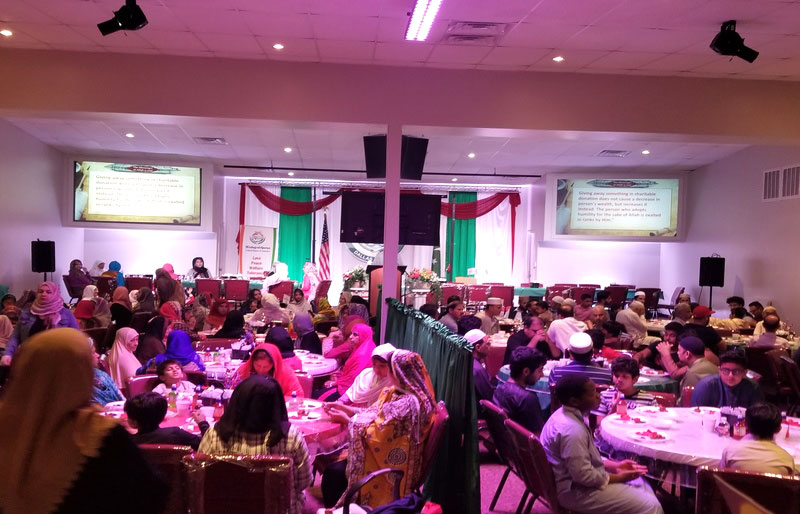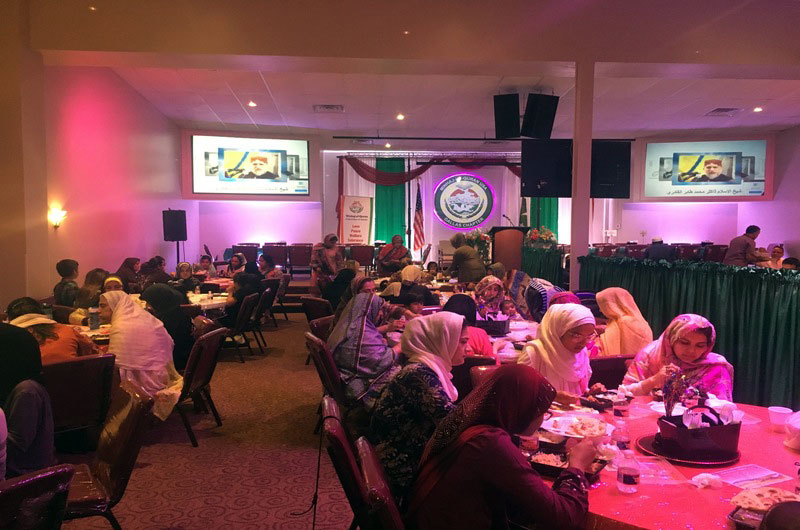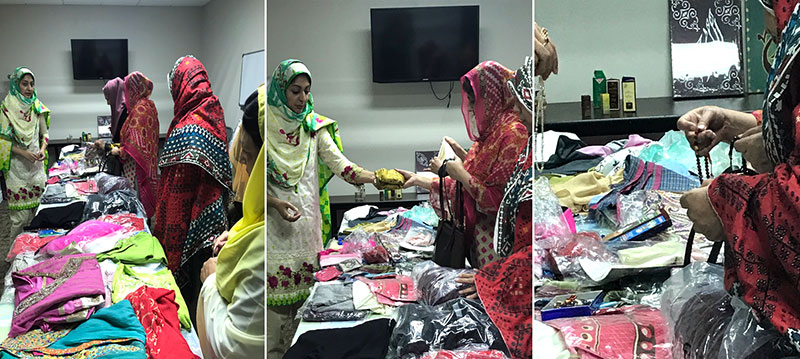 A special program on Muslim Christian Dialogue Forum (MCDF) of Minhaj-ul-Quran International was also arranged at Iftar and dinner on May 26, 2018, to promote interfaith harmony. A delegation from Grace Presbyterian Church was invited to attend Iftar and dinner.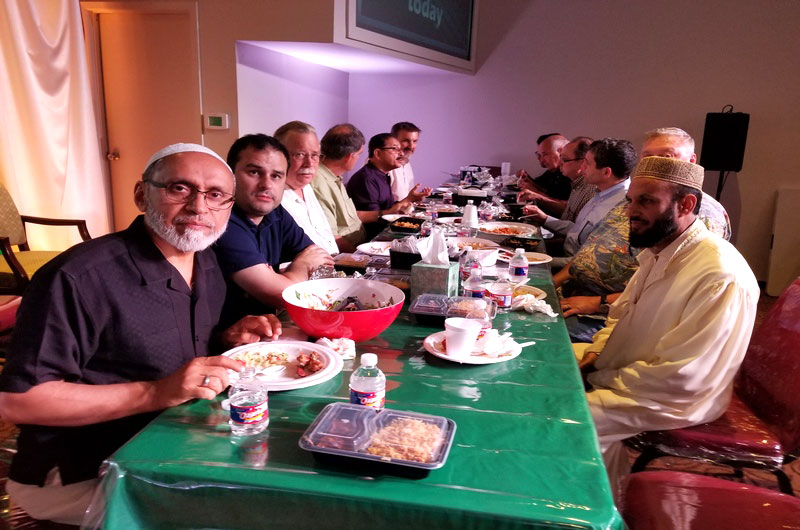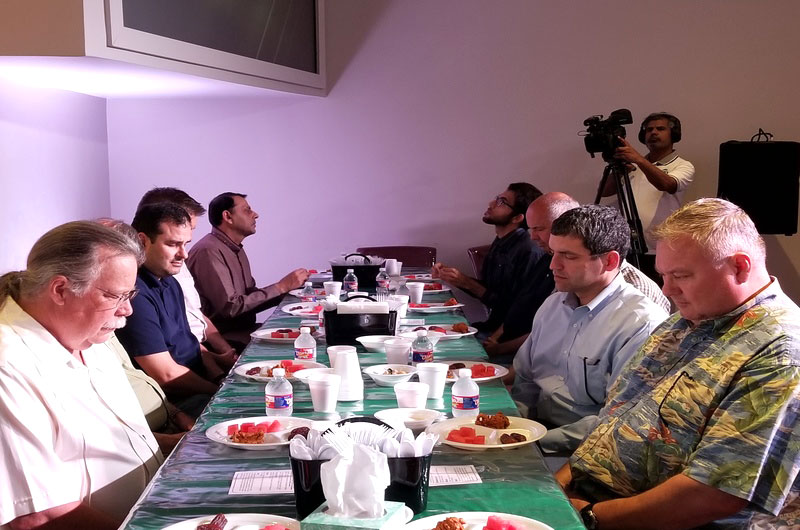 Minhaj-ul-Quran President Dr. Mansoor Mian introduced the delegates to the unprecedented work of Shaykh-ul-Islam Dr. Muhammad Tahir-ul-Qadri on the true vision of Islam, global peace, and interfaith harmony. Minhaj Youth League Brother, Aly Boghani, gave the overview of Minhaj Muslim Christian Dialogue Forum to the guests of the denomination. A lecture clip of Wembley Conference London on Peace was also shown to clarify the misconception about Islam and Muslims.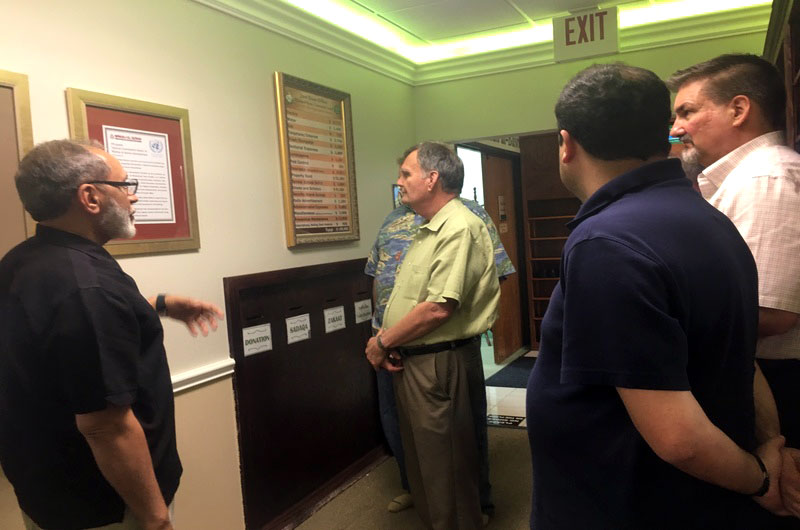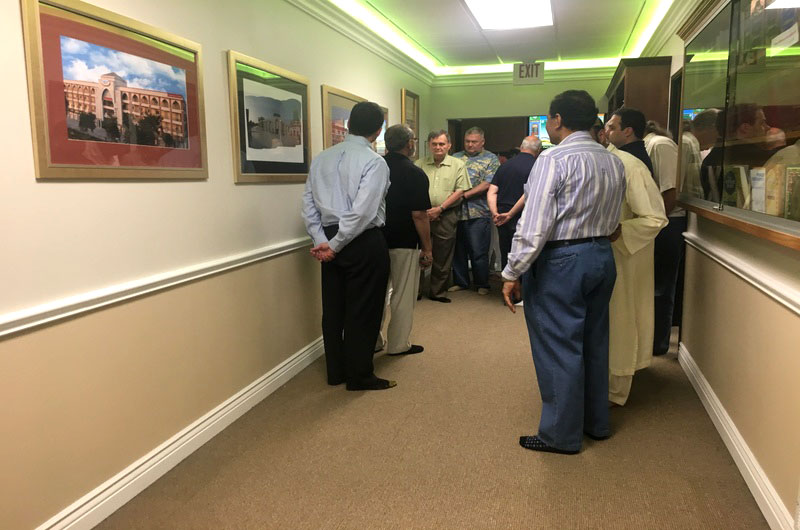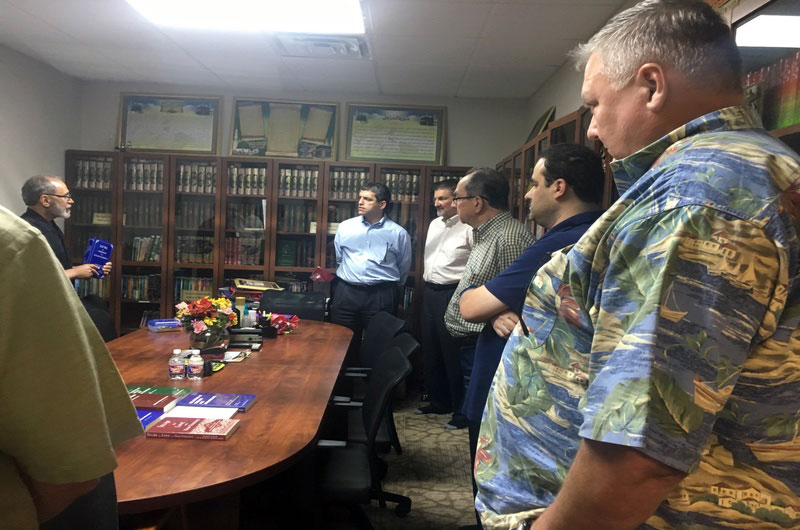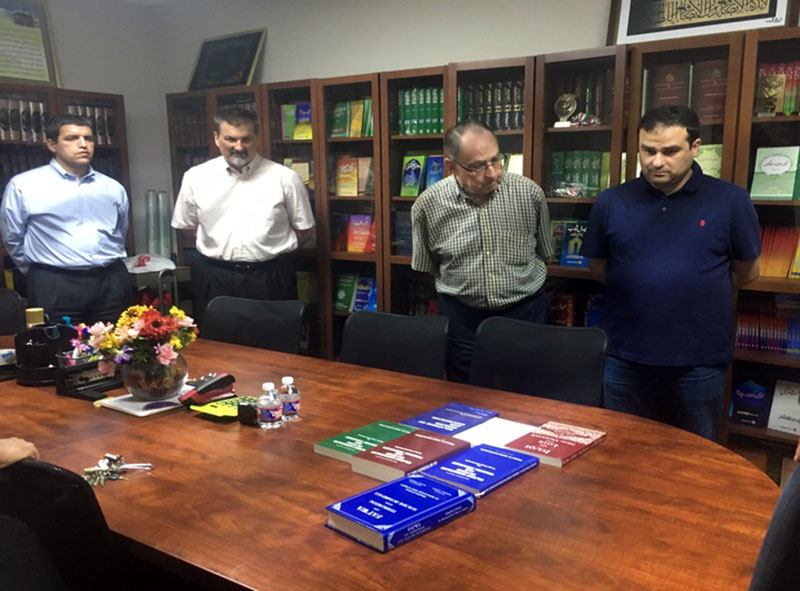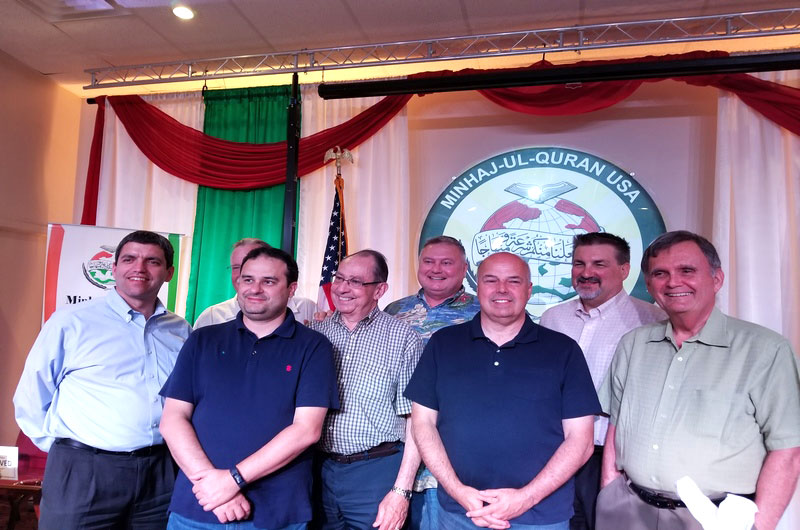 Furthermore, in the second Ashrah, on Friday, June 1, 2018, Minhaj Welfare Foundation President for the USA, Dr. Waseem Altaf, attended the program from Arizona. In his speech, he gave the comprehensive overview of MWF services for the whole humanity worldwide.
People donated generously for the noble cause of service to humanity. Stalls for Ramadan and Eid items that Minhaj-ul-Quran Women League Sisters donated were also placed on sale for the community to raise funds for people in need. All the volunteers and workers of Minhaj-ul-Quran are working strenuously with love to serve the community to their best abilities.