Greece: The whole world is in need of peace: Dr Tahir-ul-Qadri speaks in Athens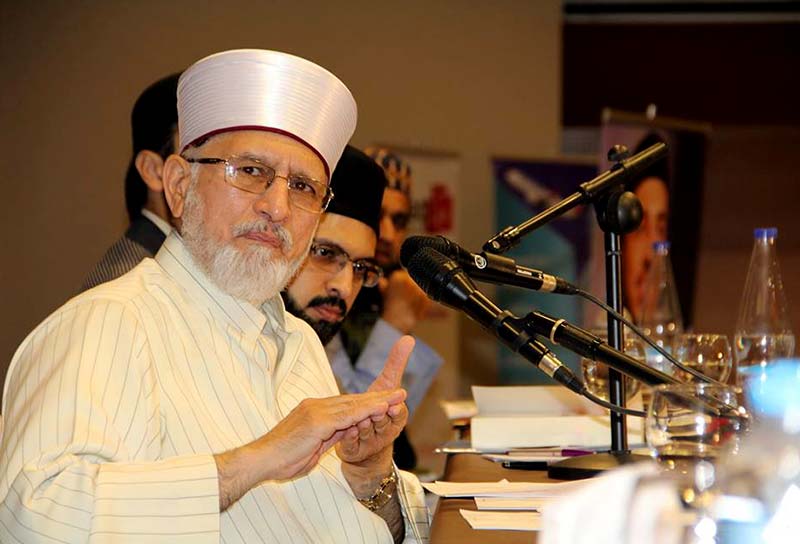 During his visit to Greece, Shaykh-ul-Islam Dr Muhammad Tahir-ul-Qadri addressed a spiritual sitting attended by the members of the Pakistani community. Pakistani Ambassador to Greece Khalid Usman Qaiser was the chief guest on the occasion. Chairman MQI Supreme Council Dr Hassan Mohi-ud-Din Qadri, Shaykh Hammad Mustafa Al-Madani, and Shaykh Ahmad Mustafa Al-Arabi were also present on the occasion. Muhammad Aslam Chaudhry, President of MQI Greece and Shahid Butt presided over the programme.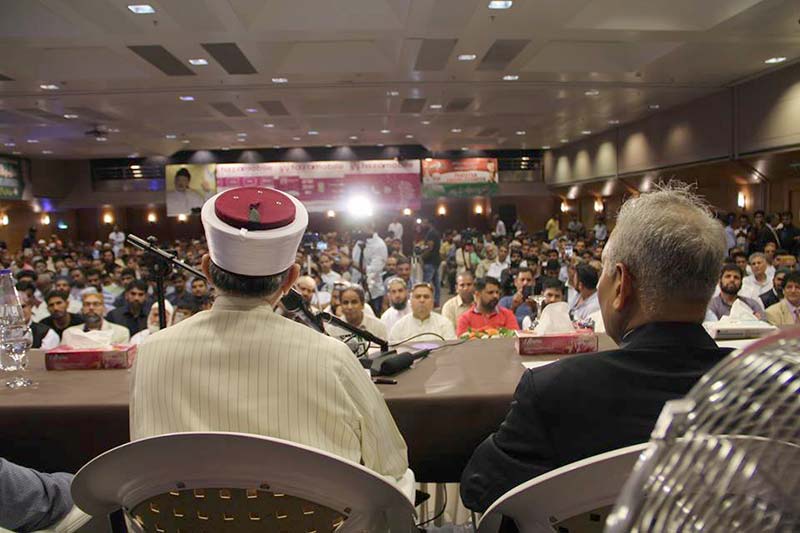 Speaking on the subject of "Moral Excellence and Spiritual Advancement", Dr Tahir-ul-Qadri said that the whole world is in acute need of peace. He said that the dream of global peace can be attained only when a societies will become peaceful from inside. He said that the role of an individual is critical to making societies peaceful, adding that we will have to begin the journey of peacefulness by being harbinger of peace.
Dr Qadri said that the terrorists and those who play havoc with the peace of the world are only a tiny minority. They cannot be allowed to dictate agenda to the peaceful majority. He said that we should make promotion of peace the mission of our life. 'Peace is a shared virtue of all religions and we are duty bound to come together as members of the civilized world to protect and promote it,' he added.
The proceedings of the conference got underway with the recitation from the Holy Quran by Syed Khalid Mahmood. Minhaj Naat Council recited Naat on the occasion.
A shield was presented to Minhaj European Council on behalf of MQI Greece on its excellent performance. Pakistani Ambassador Khalid Usman Qaiser was presented shield as a token of appreciation for his services to the Pakistani community. Haji Muhammad Bashir was also given a shield.
The arrangements for the programme were completed under the supervision of Dr Abdur Razzaq, president of PAT Greece. Ghulam Murtaza, Amir of MQI Greece, oversaw the security arrangements, whereas social media team worked under Sheikh Asad Elahi.