An Italian youth converts to Islam at hands of Dr Tahir-ul-Qadri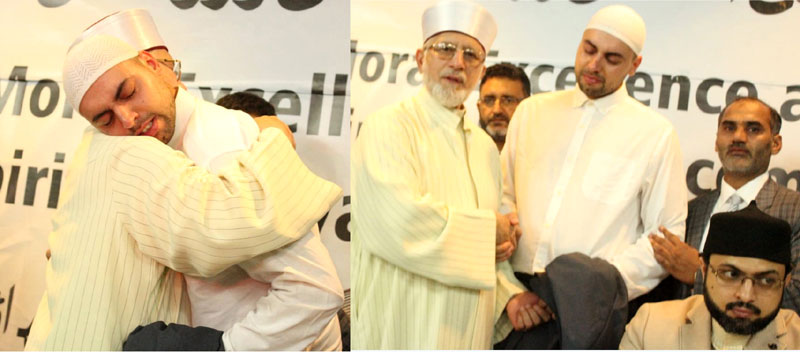 An Italian youth who listened to the address of Shaykh-ul-Islam Dr Muhammad Tahir-ul-Qadri in Italy embraced Islam. Dr Tahir-ul-Qadri converted him to Islam by making him read out 'kalma' and named him 'Muhammad Ilyas'.
On July 22, Dr Tahir-ul-Qadri delivered a heart-warming and intellectually stimulating speech on the subject of respect of humanity in Islam and threw light on the moral and spiritual development of man. The Italian youth also happened to be there during the address and as soon as it ended, he came up to the stage and expressed his desire to embrace Islam.
On this occasion, Dr Tahir-ul-Qadri made him read out Kalma and hugged him. The whole venue reverberated with clapping and chants of 'Allah-o-Akbar' for some time. Speaking to the people, Dr Qadri said that Islam is a complete code of life that values humanity over and above any other discrimination. He said that the lucky are those who get the light of its guidance. He tasked the local office holders of Italy with the responsibility of spiritual and religious education of newly convert Muhammad Ilyas.