France: Minhaj Publications team brief Dr Hassan Mohi-ud-Din Qadri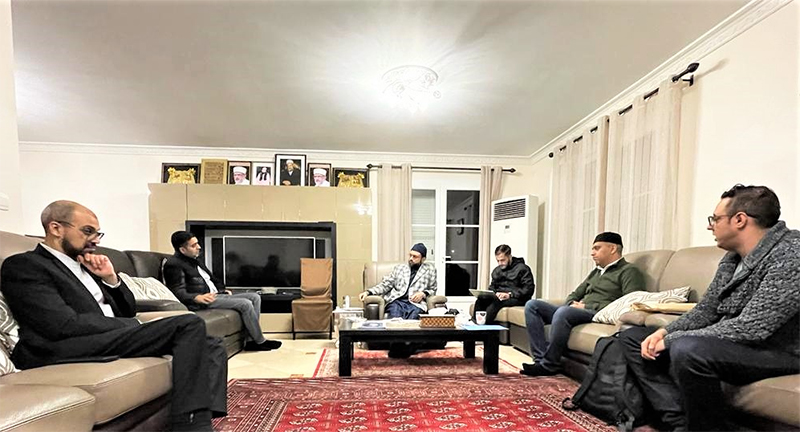 Representatives of Minhaj Publications France and Alif Institute France met with Chairman Supreme Council MQI Dr. Hassan Mohi-ud-Din Qadri.
Dr Hassan Mohi-ud-Din Qadri appreciated the efforts of the publication's team and provided them vital guidelines in translation, distribution, and conveyance of Islamic literature to the local French community. He further said that Minhaj Publications France is playing an extraordinary role in disseminating the books of Shaykh-ul-Islam Dr Muhammad Tahir-ul-Qadri on practical, scientific, moral, spiritual, educational, jurisprudential and legal topics as well as the virtues of the noble virtues of Ahl al-Bayt to French Muslims.
Dr Hassan Mohi-ud-Din Qadri highlighted the need for reforms and innovation in the publication, stating that it is through digitalisation of books that wider readership can be accessed. He said that Shaykh-ul-Islam has produced voluminous literature on all topics. He said that it is important that his work is carefully prioritized for publication in light of the needs of local communities. He suggested that translation of Shaykh-ul-Islam's books into the French language should be sped up to meet the emerging needs.