MQI Denmark participates in SOAR National Briefing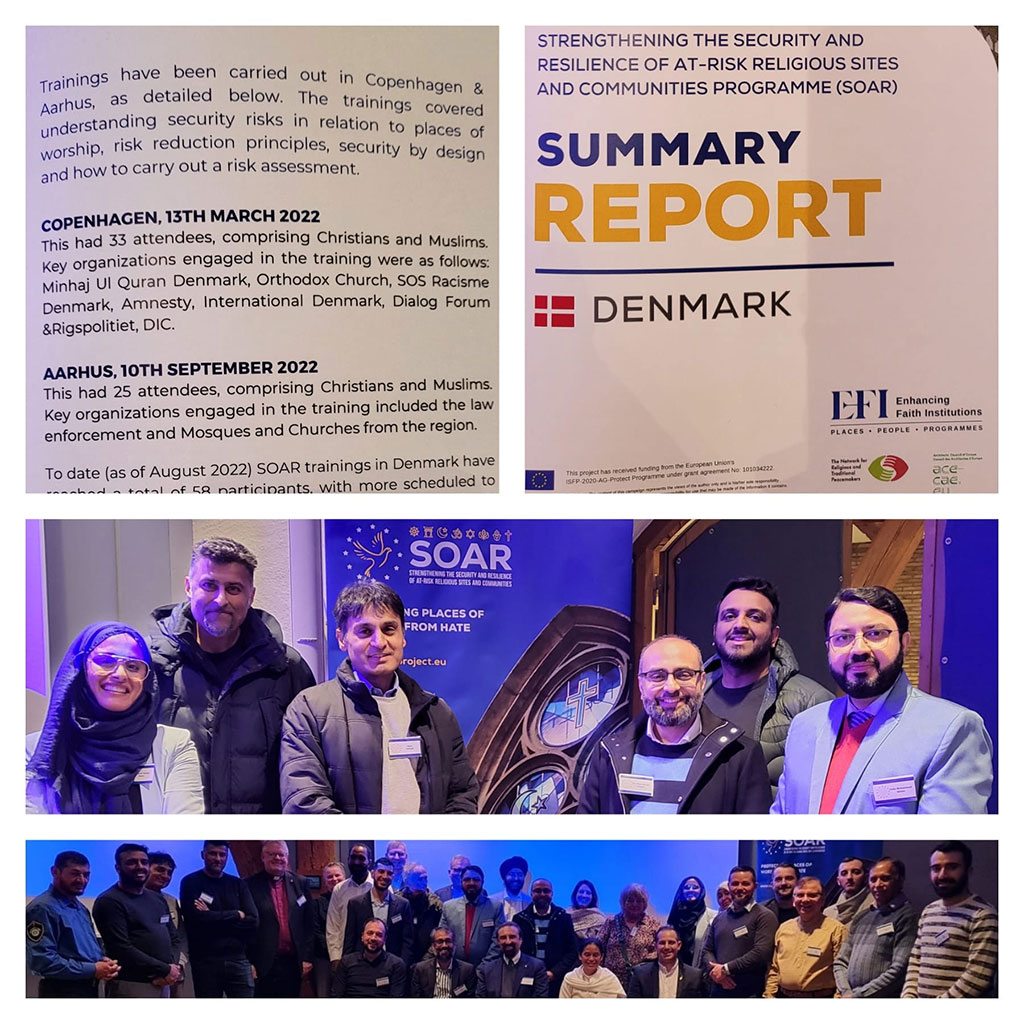 Minhaj-ul-Quran International Denmark (MQI DK) participated in the SOAR National Briefing Event on the 28th of February in Copenhagen, which was organized to strengthen the security and resilience of at-risk religious sites and communities. The event provided an opportunity for faith communities, faith leaders, architects, law enforcement, and public officials to come together and discuss the impact of SOAR's work in Denmark over the past two years.
MQI was represented by a team of six individuals, including Dr. Urfan Zahoor Ahmed (President MQI DK), Dr. Hafiz Muhammad Idrees Al-Azhari (Director MQI HQ), Yasar Usman Goandal (President, MQI Amager), Aminah Ishaq Rana (Director, Minhaj Dialogue Forum), Azhar Rana (Assistant Chief of Security MQI DK), and Alyas Ahmed (Member, Building Committee MQI Amager). Dr. Urfan Zahoor Ahmed also represented the Danish Muslim Union, the biggest Muslim umbrella organization in Denmark.
The team participated in the presentations and networking opportunities and shared their thoughts and insights with public figures and the European commission. The discussions were recorded and will be shared to provide an insight into SOAR's work in Denmark.
MQI DK's active engagement in society, including their newest mosque in Amager where security is incorporated, and their empowerment of women and youth were appreciated by the organizers. They were highlighted as a role model for the rest of the Muslim society in Denmark.
Overall, MQI's participation in the SOAR National Briefing Event was a success and provided an opportunity to showcase their work and contributions to the society.